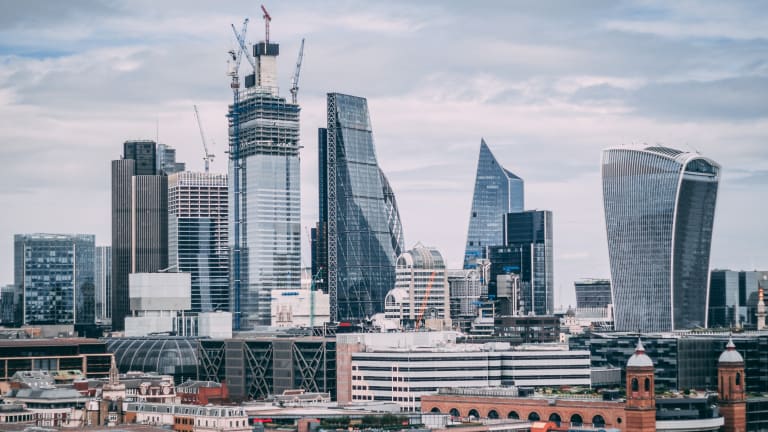 BrickTrade Disrupting the Property Market
Guv Kang, CEO and founder at BrickTrade, has a 20 year history in high-end property in both London and Hong Kong. He established a company called Waterfronts, based in the Docklands in London to manage property from there all the way down to Chelsea, as well as opening an office in Hong Kong.
He is also experienced in property funding and was aware of the difficulty for both private developers and housing associations in gaining credit. Add into that mix a keen interest in technology led him to start to see if he could streamline some of the bottlenecks in traditional construction using modern tech, in particular blockchain technology.
"Even buying a single property is a laborious process and can take up to six months. These bottlenecks and delays seemed so last century and reinventing property investment became my passion."
Normally property investment requires large deposits and is only for the very rich – but with Bricktrade, Kang has reduced the minimum investment unit to €500 and the actual transaction can be done in a minute.
"This is the first UK construction financing platform. It is disruptive and it accepts payments in both fiat and cryptocurrency."
Kang has many plans and the low entry level and swift transaction process behind BrickTrade is only the beginning. He acknowledges the difficulty for ordinary people to get into property investing, often the most lucrative and stable of investments, but by fractionalising property he is bringing people on a journey as well as capitalising on the crypto capital available that is looking for a good home, in fact looking for asset backed investments.
"We have put a lot of security into all levels of this process to assure investors that the risks are minimised at all times. We are a very experienced team and have been working on this since 2018. 80% of the platform is now built and we are just waiting to complete the remaining 20% under the advice and guidance of the FCA and UK regulations."
Another issue fuelling the parallel global housing crisis is the reluctance of the banks to offer credit which developers need. Then there are people with savings or crypto earning very little or no interest.
"I could see the potential linkup, using blockchain as the transforming technology, and started BrickTrade using my own money."
Kang has streamlined the process; he and his team reach out to developers. With their combined experience they do a full check on the developer from the status of the business (it needs to be a limited company) to planning (it must already be in place) and looking at the track record (successful builds in the past). Working with the accredited developer they then turn their attention to the project in hand. Professional cost consultants and QCs evaluate the costs, solicitors corroborate all the legal paperwork, it must pass FCA approval and when everything checks out, then BrickTrade and bring the development to the platform.
Learning from other blockchain platforms, BrickTrade will have its own governance token which will allow token holders to get early access to deals.
"This will be important as from our research we see these deals get funded up to a tune of a million pounds in minutes. There is an appetite in the marketplace for secure asset backed investments."
Kang is building much more than a funding platform; he is building a community. In addition to accessing all the formational data, Kang plans on having live camera fees on each building site, with regular webinars and updates from the developers.
"The token holders can ask questions directly from the developer team."
However, it doesn't stop there. Kang and his team have huge experience in selling properties so once the project is funded, they switch from fundraising to sales – again in fractional amounts and also giving the BrickTrade community first dibs.
"So the developer comes to us to get funding in phase one, but in phase two we're now helping him sell the units – while reducing costs of funds and cost of sales on both sides. The fractional owners can then decide if they want to sell the units once complete or if they wish to rent them."
This is phase three which amalgamates all of Kang's property experience – this time in property management.
"We can find the tenant, get all the certificates required, make sure the legal paperwork is in place along with insurance. We do this anyway for our other properties."
The investors have an opportunity to make money in each phase. Phase one would return a fixed return over an eighteen month or similar period. At the end of the investment period the capital and interest would be paid out – but investors are encouraged to invest into the finished property which may be sold or rented. If sold, they gain a yield from the profits, if rented then the whole rent becomes a yield (as there is no mortgage in place.)
While investing in property is considered a low risk, high return business it is also relatively illiquid in traditional investing. So, Kang has built in exit points where the community can vote to sell the property over the course of its life cycle. The sale can go back to the community first so new investors will take over from the original who may need to withdraw funds for different reasons.
"At that stage BrickTrade will have demonstrated a track record in fundraising, building and then either selling or renting a development. Using the blockchain we record all details right down to the fact that Unit 7 needed a new washing machine and it cost €254 to replace.
"In fact, the beauty of this system is that a property could live in the ecosystem forever – a property that we helped build and then maintain. It is by now a known quantity."
Using blockchain, smart contracts and tokens has been the key to the streamlining of the process. In addition, having a fully closed, proven development system from funding to selling will enable BrickTrade to get bigger discounts from developers.
"If we had tried this ten or even five years it would not have been possible. But now the timing is perfect with the demand in the market for asset backed investments."
In 2022, BrickTrade is planning an IDO and the token will be listed on exchanges. As well as offering early access to projects, Kang is building lots of other rewards and features tied into token ownership. Early investment by Logical Labs, Techstars and Alphabit has also added to their credibility. There are some final points to be crossed by the FCA, after which the payment gateways can be activated and two apps are nearly completed.
Information on digital property sales can be found here