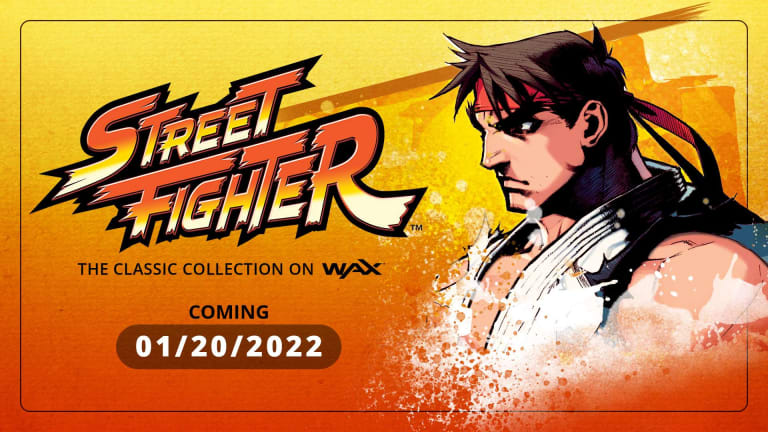 Blue Monday? Not on the WAX platform
'Blue Monday' was coined by a UK college tutor Cliff Anrall in response to a marketing campaign undertaken by a UK travel company back in 2005. It only applied to the Northern Hemisphere and was said to be calculated using an equation, taking into account weather reports and the like, but has since largely been dismissed as a pseudoscience project. Even the author campaigns against it every year on Twitter.
Despite this rejection of actual science, the term is still widely used to describe the third Monday in January when the euphoria of Christmas has worn off and everyone is glum looking at their depleted bank balances.
However, on the WAX platform, the third week in January has totally ignored any 'blue' sentiments and indeed has two large and important drops taking place – hopefully generated a lot of good will and future profits for the WAX community.
The first one is Capcom's Street Fight Classic, a revisit to the successful drop last year by this popular game. This time the drop is going old school and features community favourites including Ryum Akuma, Chun-li and many more.
The deets are on Thursday 20th at 10am PT or 1pm ET, Street Fighter Classic will drop on WAX. There are only 1,000 packs priced at $100 in the WAX token.
Each limited pack contains a random selection of 10 cards. There are 121 cards in the series with eight different rarities from common right the way up to legendary, and if you collect all cards of any rarity you can get a bonus pack containing 1 of 11 possible bonus cards. See the cards here on the website which are especially scarce.
The following day, another epic drop falls this time from old friends The Blockchain Heroes collection. This is the fourth instalment and according to promotor Joel Comm of Bad Crypto Podcast fame, this is their most innovative ever.
The BC heroes Retro Rebellion is a set of 20 heroes and 20 villains battling for the fate of a fictional metropolis that's been cast into cyberspace.
This ambitious project partners with 40 other collections on WAX including Splinterlands, Colonize Mars, Dr Zammsy, Graffiti Kings and many more. Together they are producing Unity Packs which drop as free bonuses within the Retro Rebellion packs – and many of the assets that drop here also have utility in their native collection.
In a twist befitting this collection, 20 real life players will ascend to become Blockchain Heroes or Blockchain Villains. So, fans can become personally immortalized in the Blockchain Heroes megaverse by executing a massive ultrablend involving specific assets from across Blockchain Hereos' history. Details to follow.
The actual drop is also spread across different two different four-hour windows with collectors able to purchase as many packs as desired with a total cap of 20,000 Hero Packs and 4,000 Titan Packs. The two windows are 2pm EST to 6pm EST on January 21st and again the same time on January 22.
So with limited collections of all time favourites and a veritable cornucopia of heroes and villains dropped this week – it is anything but 'blue' on the WAX Blockchain.