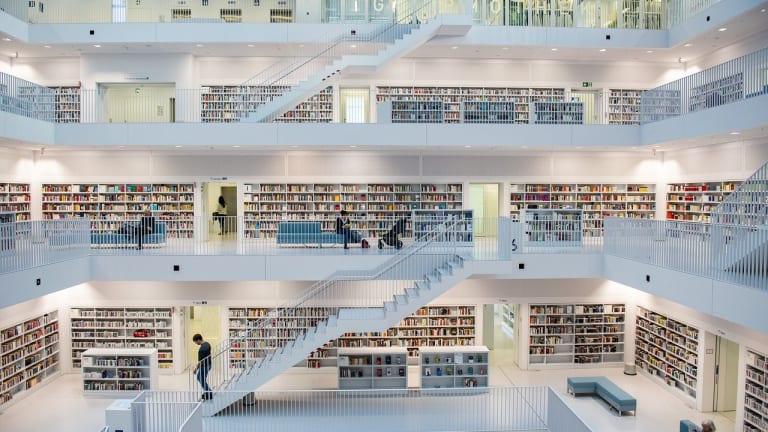 Blockleaders partners with PageDAO in the NFT Literary Revolution
Blockleaders, an established blockchain focused online publication, announces a strategic partnership with blockchain literary-focused project PageDAO. 
In an effort to give authors the freedom to focus their energy on their passion, writing, PageDAO is working to democratize access to literature by using market incentives to deploy a universal currency around books. $PAGE will allow authors and writing communities to create markets around their NFTBooks. By applying DeFi principles to raise funds and promote literature, PAGE and Blockleaders aim to offer an alternative to the existing publishing industry. PageDAO has the creators at the heart of the development. Designing a truly decentralized network through the Cosmos SDK blockchain that will facilitate transactions and manage the governance of the DAO. 
By integrating key financial components into the product, books become universally accessible. As the market becomes more efficient, decentralized distribution enables equal access to the technology used to store and house the latest books. Lending, depositing and storing books as NFTs are now everyday components of the writers and readers wallets. 
By disrupting the traditional book and ebook industry and providing a decentralized way for authors to publish their work and readers to access publications, PageDAO is making literature a key component of our everyday lives. With the $PAGE token authors and readers have the chance to receive tokens for their time. 
PageDAO will provide the ultimate means of transparency for budding writers and creators. 
T. Dylan Daniel, founder of PageDAO, has a clear vision for the future of literature in Blockchain, "Blockchain is about the way we distribute and receive content, about the way we disseminate information, and about governance. It solves all of the major problems in literature today with multisig wallets to transparently distribute payments, clear chain of custody for assets, reduced or eliminated barriers to entry, and of course decentralization and immutability mean censorship is ultimately very difficult if anyone even cares to attempt it still. I'm excited to welcome Blockleaders to PageDAO alongside publishers, agents, and authors of all stripes and backgrounds. We will build the public utility that will deliver the future of literature, together."
"We are excited about the pace of change brought by blockchain technology. It is truly exciting to embrace the opportunities. As a writer and publisher, I am excited about the future of literature in the world of NFTs where my passion for writing will pay the bills - and more," says Blockleaders Founder and Editor, Jillian Godsil. 
The benefits of this new partnership include: 
Access by Blockleaders to all PageDAO tools and assets for writers to avail of. 
Early entry to the literature NFT market
PageDAO and Blockleaders to work on a dedicated NFTbook collection showcasing the vision and the potential creative outcomes.
About PageDAO
The PAGE token is a token with books at heart. PAGE represents a network of human beings who support the idea that creating things should provide a viable income, no matter where a creator is from or what that creator's role in the greater ecosystem of the creative life of human beings happens to be. As such, PAGE is designed to be a decentralized network with the intention of including more people in this creative way of life, rather than an exclusive and/or centralized network built around the intention of keeping a majority of people out to increase the profits of a few industry mainstays.
About Blockleaders
Blockleaders is a dedicated publisher that shares stories, anecdotes and news from leaders in the technology sector. Blockleaders is a publication and creative network that provides a platform for innovators and leaders in technology. It shares the deeply human stories of the accomplished men and women who are risking their reputation, professions and even relationships to inspire, challenge and build the future.