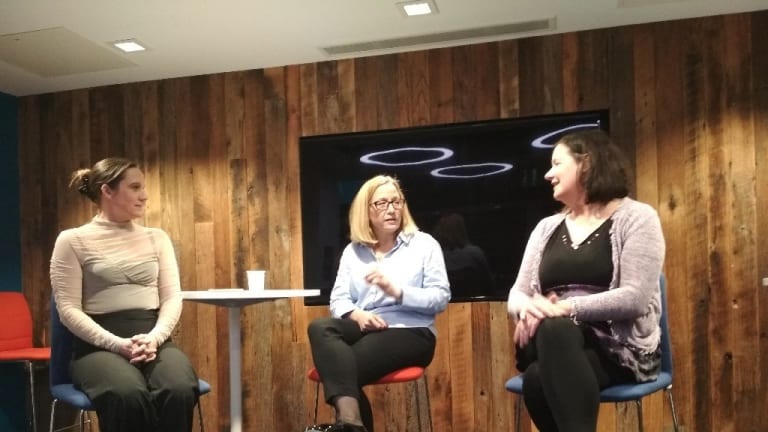 Blockleaders Meetup – Dublin November 26th, 2018
We want to say a big thank you to everyone who attended our first meetup for BlockLeaders in Dublin. It was a cosy fireside chat with Morgan Pierce, CMO of Seba Bank, Alison McGuire, Editor in Chief of BlockLeaders.io and me, Jillian Godsil, co-founder of Blockleaders.io and journalist.
We had a good conversation about money, crypto banks, vaults, security, energy, and DNA. There was something for everyone.
And when I looked at the images afterwards, I discovered that somehow I had got a halo. Go me!
Until next time – and please keep reading the amazing profiles on Blockleaders.io