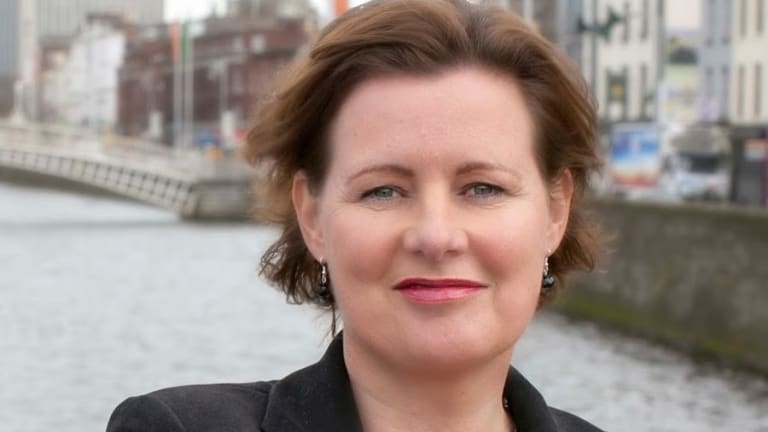 Blockleaders' co Founder and Editor, Jillian Godsil, named in Computerweekly's 2021 Most Influential Women in UK Tech longlist
Each year, Computer Weekly publishes the longlist of all of the women put forward to be considered for its list of the top 50 Most Influential Women in UK Tech. For the past 10 years, Computer Weekly has been showcasing women in IT, initially publishing a list of the top 25 most influential women in UK tech in 2012.
Since its first incarnation, the list has grown, and now celebrates 50 of the UK's most influential women in UK tech every year.
Jillian Godsil, while not physically based in the UK, has a strong presence in the UK through her extensive chairing and speaking at Blockchain conferences in London (in person pre COVID and virtually during Lockdown.) She has a regular column with CityAM and has intervewed many UK tech giants including Robert Wigley (Bank of England), Erica Stanford (Crypto Curry Club), On Yavin (Cointeligence), Eric Lonergan (M&G Investments), Teana Baker Taylor (Crypo.com), Anish Mohammed (Panther Protocol) and many more.
"It is a great honor to be listed in the company of my peers in technology in the UK - I salute all who were nominated and wish everyone success going forward. And a big thank you to Computer Weekly for making real what we can see, we can be," says Godsil.
Each year, the magazine aims to ensure the nominations for the 50 Most Influential Women in UK Technology are as diverse and inclusive as possible, regardless of age, disability, race, religion or sexual orientation, including trans women and those who identify as non-binary.
A select group of women considered to have made a lifetime contribution to the technology sector, as well as past winners, have been added to our Hall of Fame, and so do not appear on this annual nominations list.
A panel of judges will choose the shortlist of 50 women, which will be published soon, to allow readers to vote for who they think should receive the accolade of Most Influential Woman in UK Technology 2021. The winner of the top 50 will be announced at Computer Weekly's annual diversity in tech event, run in partnership with Spinks, which this year will be held online on 30 September 2021.