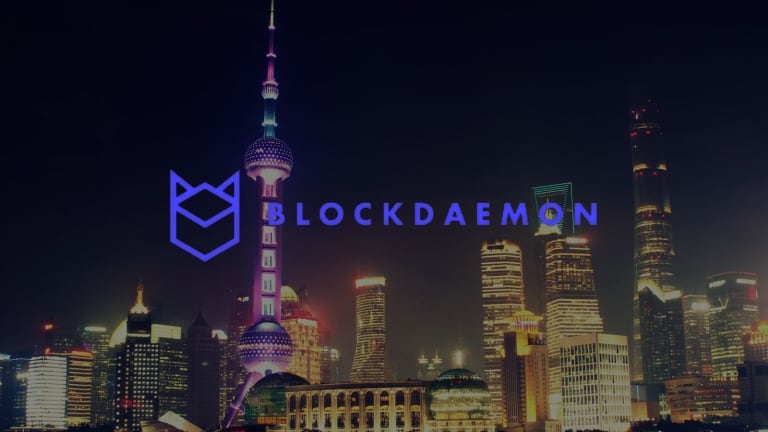 Blockdaemon accelerates growth in bear market with APAC region expansion
Blockdaemon, the leading blockchain infrastructure provider, has announced a strategic expansion into APAC. 
Blockdaemon already supports multiple institutional use cases with a single API integration and has begun its operations in Singapore as part of its expansion into the Asia Pacific region (APAC). Its current infrastructure supports over 50 blockchains, including 31 proof-of-stake protocols such as ETH 2.0, Polkadot, Tezos, Polygon/Matic, Cardano and NFT API functionality.
Andrew Vranjes, VP of Sales and General Manager, will be responsible for driving Blockdaemon's strategy in the region, growing its institutional client base as well as building out the team's physical presence in Singapore.
Vranjes has over 20 years of experience in established internet and technology companies, most recently as the Head of Startup Ecosystem at Amazon Web Services (AWS). Prior to this role, Vranjes held senior leadership roles at Cisco Systems and Singtel / Optus.
Konstantin Richter, CEO and Founder of Blockdaemon, says, "We are very excited to have built such an experienced and talented team for our expansion efforts in APAC. The APAC region is an important part of the blockchain movement. Not only does it represent one of the largest and most important economic regions in the world, but it is also arguably one of the savviest and advanced when it comes to crypto and blockchain technology. We look forward to helping businesses and institutions in APAC better connect to blockchains in a cost-effective, secure, and scalable way."
Blockdaemon remains bullish in the bear market
 "We're taking the bear market as an opportunity to build and grow our APAC footprint, and we have assembled an exceptionally talented team from across the globe. Blockdaemon is always looking for individuals passionate about blockchain who showcase strong fundamentals and functionality, as we aim to further expand the teams in Singapore and across APAC. Keeping in mind the needs of the APAC region, Blockdaemon provides support in multiple languages — Mandarin, Hindi, Korean, Tagalog and English, with solutions for institutions who need access to blockchains and institutional staking and we can support them locally, in APAC timezones," says Vranjes.
Earlier this week, Blockdaemon announced its acquisition of Danish startup Sepior. This demonstrates a clear commitment to advancing security for institutional clients. While institutions have begun to discover the diversity of use cases within the blockchain industry, they still require assistance when integrating with digital assets. 
As more investors and funds explore the digital asset landscape, there is further interest in understanding what infrastructure will need to be in place for future adoption.