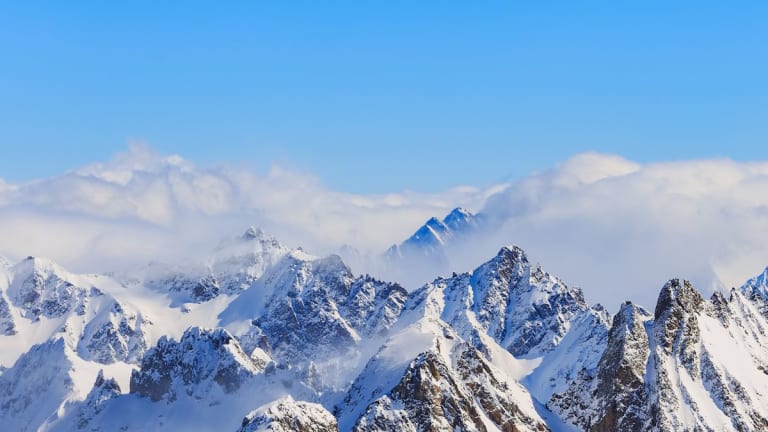 Blockchain Technology at Davos 2023 - The World Economic Forum
Technology leaders, political leaders and celebrities will once again gather in Davos, Switzerland at the World Economic Forum to discuss the most pressing issues facing society. The meeting takes place over the course of three days, from Jan 16 - 19 in the Alpine resort of Davos. With a looming threat of a recession, a raging war and an unstable economic outlook there will be a lot to discuss as part of this years agenda.
Some key themes emerge from this years line up. The future of jobs, protecting the planet, energy, geopolitics and feeding the future are some notable areas of discussion. The agenda includes a long list of public sessions on a variety of subjects from tackling diversity, the future of work, green technology and innovation. There are also a number of elite events planned each evening.
Blockchain technology can play a role in different aspects of each of the issues addressed and with this in mind here are the blockchain panels and events to watch out for at Davos 2023:
Interesting  Blockchain Technology Discussions at Davos 2023
Jan 16 - 3:00 pm to 6:00 pm - The Blockchain Hub opening to media and a reflection for the future leading blockchain player announcements, including: Casper Labs — the state of enterprise blockchain adoption in 2023. The CV VC Top 50 Report 2022, detailing the top entities in Crypto Valley. Fireside with Anthony Scaramucci of SkyBridge Capital.
Jan 17 - The Blockchain Hub - Restoring trust in digital assets: policy, politics, standards and regulation, with Anthony Bassili of Coinbase, Yulia Parkhomenko from the Ministry of Digital Transformation of Ukraine, Liechtenstein Prime Minister Daniel Risch and Nitin Gaur of State Street Digital.
Jan 17 - Cultural Leaders as a Catalyst of Change with Refik Anadol Media Artist and Director Refik Anadol creates sculptures from data-driven algorithms. He had a recent new show at MoMA and experiments with AI to explore the role of art and the artist, often working with NFT technology.
Jan 17 - Tokenized Economies, Coming Alive Tokenization can allow almost any real world asset to have a digital representation on a blockchain. Given its transformational potential, which sectors will see the biggest influence from tokenization in terms of resilience, innovation and social impact?
Jan 18 - Evolving businesses and governments with blockchain, with Shyam Nagarajan of IBM Blockchain, Pieternel Boogaard of Dutch Development Bank, Tobias Huber of Siemens, Brittany Kaiser of Gryphon Mining, Garif Yalak of Cisco and Jayesh Ranjan of Government of Telangana, India.
Jan 18 -Tradetech Meets Fintech - The digitization of all aspects of international supply chains and transactions is enabling more accessible and reliable trade, financing and payments.How can the emergence of tradetech be accelerated to meet the world's needs?
Jan 19 - In the Face of Fragility: Central Bank Digital Currencies - Over100 nations are exploring central bank digital currency (CBDC) and each has a different motive for implementation, now exacerbated by geopolitical fragility and financial instability.
Jan 19 - The Futurist Forum with Andrea Abrams of Phygicode and Faith Tribe DAO, Mario Nawfal of NFT Tech, Esteban van Goor of Dmusic and Idan Zuckerman of Upland.
Jan  19 - The Future of the Metaverse: A vision for the next decade - Yu Yuan, President of IEEE Standards Association, Sarojini McKenna, Co-founder of Dacoco and Founder of Alien Worlds, Idan Zuckerman, Co-Founder and Co-CEO of Upland, Neil Trevett, NVIDIA and Don McGuire, CMO of Qualcomm.
Jan 19 - Finding the Right Balance for Crypto - The boom and bust in the crypto markets, compounded by the dramatic volatility in 2022, has left many with questions about the future of blockchain innovation.
The Blockchain Hub Davos, located in the center of Davos, brings together a diverse group of individuals from various industries to promote discussions, establish new connections, and educate global leaders on the impact of blockchain technology. During the three-day event, attendees will delve into the ways in which blockchain technology is transforming the way the world interacts and conducts transactions.
The goal of the Blockchain Hub Davos is not only to facilitate dialogue, but also to take concrete actions towards rebuilding global trust through the implementation of blockchain technology. The world is currently facing a crisis of trust in various areas such as geopolitics and cryptocurrency, and it is crucial for leaders to take steps to restore trust and stability. The role of blockchain in this process will be a key focus at the Blockchain Hub Davos, as attendees will explore its potential to address these issues.
The three key areas of focus for the CV Labs and Casper Labs Blockchain hub are Blockchains function in rebuilding trust, Blockchain's role in creating enhanced business and government efficiencies and Blockchain's future in creating new ways to interact and building new universes.
Follow #wef23 on Twitter to stay updated with the World Economic Forum and Blockchain technology at Davos 2023.