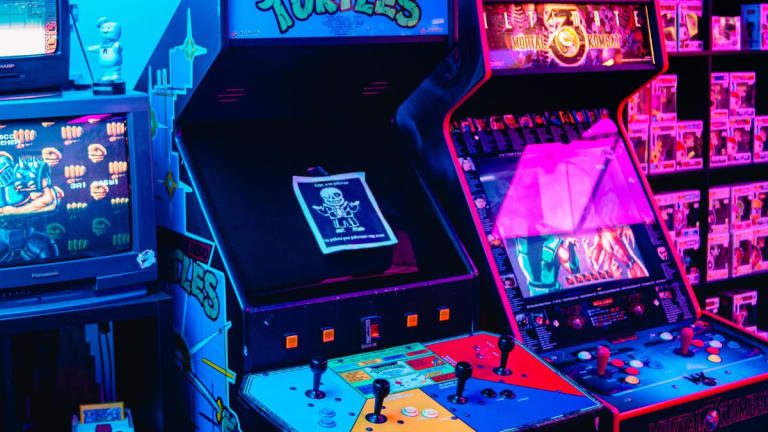 Blockchain Gaming Alliance Survey 2022 Key Findings
Uncertainty and a lack of diversity are dotted throughout the findings from the Blockchain Gaming Alliance Survey 2022.
The report offers insights into the challenges and trends facing the future of blockchain games. It includes a survey of over 300 members that includes gaming studios, blockchain protocols, and individuals within the community.
Many believe that blockchain gaming is a key factor driving growth within the overall industry and plays a role in the future adoption of blockchain technology. However, the brief lifetime of the term play-to-earn has forced many blockchain games to shift their focus away from digital ownership to quality digital engagement strategies.
Despite the backlash from traditional game developers, the world of Web3 gaming has continued to attract new users. According to DappRadar, the number of wallets with gaming activity increased to 745,000 in Q3 of 2021. This is a massive jump of 2,453% since the start of the year. Although the industry is still expected to grow in 2023, there is still a lack of experience and equality in terms of gender representation across the sector.
Key findings from the Blockchain Gaming Alliance Survey 2022
The industry performed well overall, considering the turbulent market conditions in the crypto space. On-chain game transactions reached 7.4 billion, up 37% from 2021.
The blockchain gaming industry is new and is attracting new, young talent. However, there is also a lack of experienced professionals in the industry. 81% of those surveyed have been in their current role for under three years. 42.5% have been in it for less than a year.
Only 2% of respondents are over the age of 55. Furthermore, 65% of those surveyed were below the age of 35. The lack of experience or length of time spent within the sector highlights some key areas for growth. With new hiring strategies and a focus on longer-term engagement employee retention should improve. Also, bringing older people with vast experience in the traditional gaming sector would add value and demonstrate a commitment to diversity.
The majority of respondents were young adult males working in management roles. 79.5% of respondents were males and 19% stated female as their gender. This is not reflecting the true representation of women in the online gaming arena. According to Statista over 55% of mobile gamers are women. There is room for the blockchain gaming industry to examine its approach here and attract people from all backgrounds to the sector.
There is positive sentiment towards future adoption and the potential of collaborations when it comes to future game developments. 89.3%  of all respondents believe that they will still be working in blockchain gaming 1  year from now.
An uncertain future with a new approach to play-to-earn
Play-to-earn mechanics, game improvements, adoption of gaming franchises, ease of use and transaction costs, and top talent entering the space were the top 6 factors respondents chose to drive blockchain gaming forward. Only 10% believe inclusive strategies will have an impact and only 15% believe more events for promotion will drive the industry forward.
Although interest in blockchain gaming remains high, the popularity of the play-to-earn model has diminished significantly. However, 86% of respondents said they believe that at least some of the gaming industry will leverage blockchain technology in the future and 85% of respondents believe that asset ownership is the most important advantage of blockchain games. 
This would signal that it is the term 'play-to-earn' rather than the practical operations that have fallen out of favor. New revenue models, player rewards, decentralized ownership, and transparency were also expressed as key benefits of the technology for gamers.
Challenges for the Blockchain Gaming Industry
Although most respondents were positive in their responses about future opportunities for the industry, there were some notable uncertainties. Regulation is a concern for 52% of the survey participants. Respondents also felt that lack of education, technology limitations, and poor user experience are negative factors that impact the overall success of the industry. 
Read the full report here