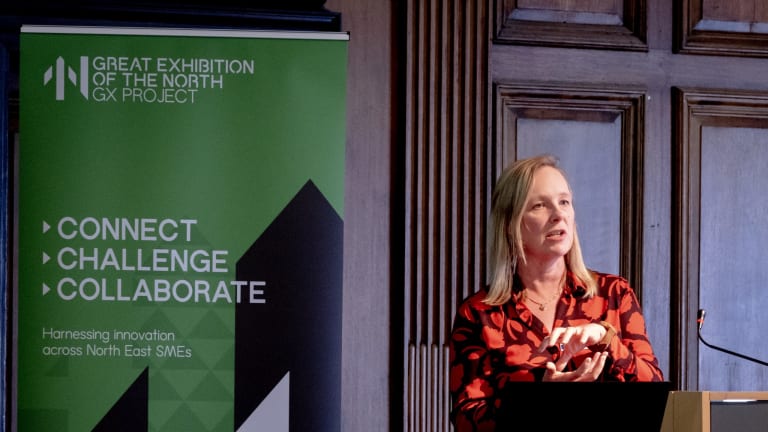 Blockchain book chosen by Harvard
Kate Baucherel has been helping business leaders to use emerging technologies effectively for the past three decades. Her latest book "Blockchain Hurricane: Origins, Applications and Future of Blockchain and Cryptocurrency" has been chosen by Harvard Business Publishing to add to their catalogue of learning materials and pair with their world-leading case studies. Blockchain Hurricane gives business decision makers and students a clear overview of the history, current applications, and future potential of distributed ledgers and cryptocurrency.
Reviews have praised its "authenticity, clarity and conceptual elegance" and the way it "illuminates the subject, goes beyond the jargon and throws enough humour into the mix to make reading it an informed pleasure." Blockchain Hurricane explores the strengths and weaknesses of this disruptive technology and examines emerging opportunities and perceived threats. Technical frameworks are presented in a business context to help strategists understand the risks and rewards of different approaches to blockchain implementation, and the decision factors in determining whether it is a viable solution to the problem at hand.
Kate has held senior technical and financial roles in businesses across multiple sectors, leading several enterprises through start-up and growth. She is an active digital strategy consultant, a Fellow of the Chartered Institute of Management Accountants, and a lecturer at Teesside University Business School. She speaks on the effective use of emerging technologies in business and is the author of several books including Blockchain Hurricane (Business Expert Press, 2020) and the SimCavalier science fiction series. Blockchain Hurricane: Origins, Applications and Future of Blockchain and Cryptocurrency is available in paperback and ebook from Amazon, Business Expert Press, and KateBaucherel.com
To find the book visit AMAZON or Business Expert Press or Galia Digital.