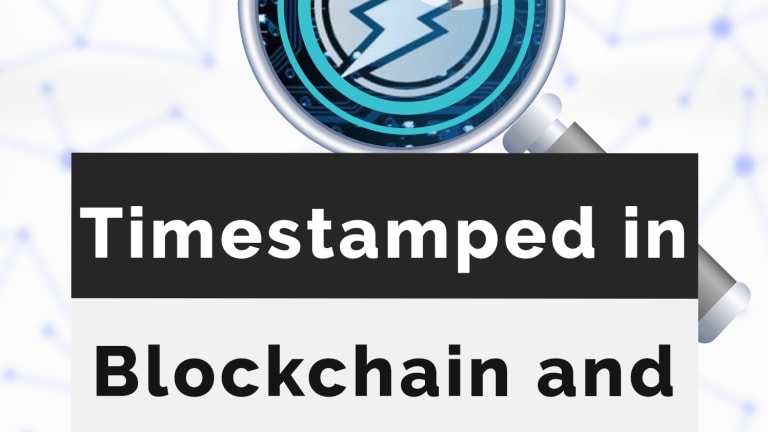 Blockchain and Cryptocurrency Book published by award winning journalist Jillian Godsil
Blockchain and Cryptocurrency Book published by award winning journalist Jillian Godsil
Details the fascinating people driving this innovative industry forward
Persons of Interest, Timestamped in Blockchain and Cryptocurrecy, Vol 1 2020 is written by award winning journalist Jillian Godsil. It follows the paths of 41 prominent people working in the sector; some are very high profile and some less so, but they all share a passion for blockchain and cryptocurrency.

Jillian is a fintech journalist with more than 30 years international experience across the world. For the past three years Jillian travelled from her rural village in Ireland to chair blockchain conferences across the world – from Dubai, Kiev, Muscat, Columbo, New York, Austen, Cape Town, Amsterdam, Vienna, London and Dublin. Since COVID, this all happens virtually.
In her travels Jillian was privileged to meet with some of the inspiring founders, gurus, experts, thinkers and in some case chancers from this dynamic world; the energy is boundless, the optimism endless and the pace relentless.
"I co-founded one news site, Blockleaders.io, where I began to write long form. I also wrote frequently for Irish Tech News under the editorship of Simon Cocking where I was given a lot of freedom. And then more recently I joined the genesis group of writers in Cryptowriter on the new VOICE platform where I found my tribe," she says.
"Once I joined the Cryptowriter team began writing in earnest again. I sought out people that interested me, that were making a difference and were coming up with new products, lives, and dreams. It's like going down a rabbit hole of infinite possibilities."
This book is for anyone interested in this sector, focusing on the saucy, thoughtful, quirky, energized, crazy, intelligent, and inspiring players in the space.
From world Presidents to Models on OnlyFans – this line-up could only be found in the weird and whacky world of blockchain and cryptocurrency.
Andreas Antonopoulos – 'We must be patient'
Tim Drapers' eyebrows make a special appearance
John McAfee 'On his tombstone – Lover, Adventurer and Poet - but not yet.'
Vít Jedlička 'Who has thought about founding a country?'
Stefano Contini 'Get Paid for Watching Porn'
Jon Noorlander 'Disturbingly Satisfying Digital Art'
Samson Williams 'Nothing in Space is Free'
The artwork will be provided by international digital artist and photographer- Lars Kommienzuspadt; author and inventor of Dark Pinup. The cover will be revealed on December 15th 2020.
In all, there are 41 interviews in this collection with a foreword by Sonic Capital CEO and ex Bitcoin.com CEO Stefan Rust, a short history of money by Marc Coleman, IBEC heavyweight and economist, and an afterword by Sean Ballent, co founder of Cryptowriters and editor to this book.
Dip in, dip out – and find out what makes the Persons of Interest in this exciting world tick.
Jillian is co-founder of Blockleaders.io which is currently going under a major financial reinvigoration under the auspices of CoinMetro and Kevin Murcho.
The book was laid out and designed by a top designer Davnino from the newly launched freelancer site AnyTask.com.
For more information, please contact Jillian on Linkedin
To purchase a pre sale copy of the book for 79p visit the UK website here https://www.amazon.co.uk/dp/B08NS1LXG8 (adjust for country of purchase). To purhase in other locations - login to your local amazon platform in your country and use this unique code ASIN: B08NS1LXG8.
Also, if tech is not your thing, then perhaps horses are. A couple of years ago (2016) Jillian ran a fund raiser to buy a field for her daughter's two rescue horses – didn't work then - but maybe it might now. All profits from the sale of the book are going towards Toby and Deano. See the history here
Published by Cryptowriter