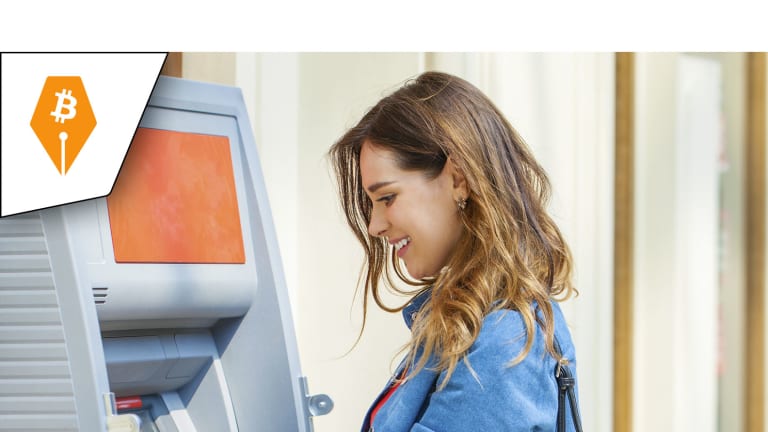 Bitcoin ATMs - spreading mass adoption
Interview with Daniel Polotsky, founder of CoinFlip
It's the juxtaposition of the old and the new. For old, think cash, grocery stores, armoured cars, gas stations and ATMs in the corner. For new, think Bitcoin, Litecoin, Ethereum, Tron, DASH, Stellar Lumans and USDC. Putting them together is a bit of a mind blowing experience but it's what Daniel Polotsky and CoinFlip have managed to create – Bitcoin ATMs. In fact, CoinFlip is arguably the first in the world to provide this service.
Why do we need Bitcoin ATMs? At first it seems as though the newest digital currencies are going backwards until you realise it is very hard to buy Bitcoin in cash. The only other alternative would be to use a site like localbitcoins and arrange to meet someone in a café willing to exchange bitcoin for cash. It can be done but it takes time and can involve risks if dealing with a bad actor, or indeed if the chosen café owner decides you are a person of interest dealing illegal substances and calls the police. (editor: localbitcoins is a regulated, compliant platform but it may attract unwelcome attention by café owners unaware of its function.)
Daniel was still a student when he had his aha moment; why not a Bitcoin ATM. It was safe, always there, available – and no one was going to call the police. In fact, I just want to point out that Daniel and his team do their compliance and regulatory homework before installing ATMs in new counties and countries. Right now, they are predominantly based in the US, but they are currently rolling out their customised ATMs across Canada and the UK. They are installing between 30 and 40 every week, overall numbers at time of writing is upwards of 1300 units globally. His goal is to have 3000 ATMs in the field by the end of this year.
And since inception back in 2014, CoinFlip can proudly claim to be close (within a few months) to selling a billion's worth of bitcoin in more than 1 million transactions.
As the top provider of Bitcoin ATMs globally, Daniel can point to early user advantage coupled with attractive transaction fees 6.99% on the buy side and 3.99% on the sale side. He reckons most competitors are charging in excess of 15 to 20%. He also offers 24 customer support which is not common.
It is easy to look back on his idea in 2014 and think it is an obvious one until one considers the goliath-size challenges required of the student, not least of which was providing liquidity for the ATMs. Daniel was a student not a banker and he had to bootstrap his business.
First steps involved Daniel searching for a provider of the physical ATMs. After researching the market, he came across General Bytes and five years later he is still working with them.
"Our partnership is very strong – we have built our customised ATMs in conjunction with them and enjoy a great working relationship."
At the same time Daniel began contacting state regulators to ensure he stayed on the right side of the law.
"At the time Charlie Shrem from BitInstant was very much in the news and was later found guilty of money laundering. I did not want to risk that, so I did all the KYC AML that was needed, consulted attorneys and made sure I met all the state regulations."
The first Bitcoin ATM was put in place and it started getting some traction, then another one then another.
"You got to remember I was just a sophomore at NorthWestern University, and I didn't have any money. Trying to provide liquidity for the early ATMs was a big deal, especially at the weekends when we couldn't wire money to our liquidity provider. It was a very touch and go – heart stopping at times."
That balancing act continued for the first three years and Daniel reckons it's the main reason other people haven't copied him. Now the company leases a fleet of armoured cars and it is well-capitialised.
Most of the action is purchasing Bitcoin, but sometimes it can be bi-directional. Daniel is hoping the new rise in price will also stimulate new interest in bitcoin. He has moved from tactical to strategic leadership in the past six years and has his eyes on growing even more across the States and at the same time expanding across the world.
"Anywhere that would benefit from accessing Bitcoin and other cryptocurrencies easily, especially for the underbanked and unbanked."
He believes we are only at the beginning of another bull run. "First we had the halvening this year which means there is less bitcoin at the same time as there is more demand. There is an element of FOMO at the moment which will drive the price up.
"And even if there is a crash of sorts, it'll still be higher than in the middle of the Crypto Winter."
Installing bitcoin ATMs in retail spaces is very simple. Shop owners fill out a form on the website and start the process.
"We also support our outlets through marketing – it's a win win for the shop owner and for us."
Daniel is very cool and collected for a 26 year aold entrepreneur who has built a multimillion dollar company while bootstrapping the initial cash flow. On his Linkedin profile there is mention of being an optimist and I ask is that how he did it.
He thinks for a minute and then replies: "I'm a realistic optimist."
And also it seems, a successful one.
first published on VOICE