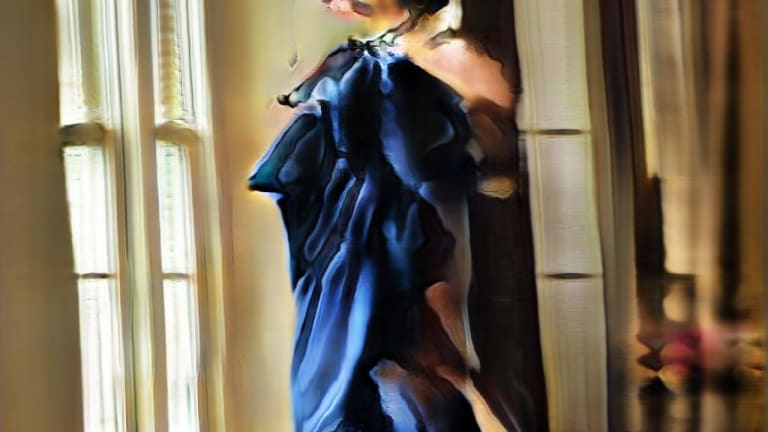 Becoming Jill
Have you ever wanted to be an artist? Have you ever thought - I could do that when faced with an abstract painting or an installation? And for installation - do you remember Tracey Emin's Tent - or Everyone I have ever slept with from 1995?  I do. And it was less the execution of the idea than the idea itself. It stayed with me and when I saw an opportunity to do an NFT installation of my recent past - my decade horribilis - I took it with both hands. Becoming Jill is the result and if you have Matic then all I ask is that you spend, spend, spend (it's only pence)
I was going through a very painful divorce and financial breakdown. It turned out my own personal demise was echoed in a larger global recession and somehow I became the poster girl for austerity in Ireland in the 2010s.
This article does a good job of capturing my struggle READ HERE
I had just turned 40 and relearning who I was in the midst of this tumultuous time. And as I lost my house to the banks I also wanted to record my stamp on this beautiful Georgian manor house that we had rescued from near certain demolition.
So, I did a nude shoot in my house. It was very discrete and I think tastefully done. I had totally forgotten about it until I began working on this project and I thought what a wonderful idea to take my nude shoot in my old home as a project.
The Art results are even better than I might have imagined.
The late motivational speaker Wayne Dyer is very good at explaining the past and its relevance to who we are in the present. He describes the past as the wake behind the boat - you can see it but it doesn't have any bearing on how you face your future. For me, my nude shoot at Raheengraney House was cathartic in many ways. I wanted to claim in spirit what I could not in person, so I placed myself in my home, the home that we lovingly restored, and felt brave enough to expose myself - as indeed I had already to the international press. This is me I wanted to say, to scream, This is me. Now, looking back at those photographs and the new art, I see the wake behind the boat. And instead of seeing the pain of the loss, I see the beauty of what once I had. Things are not meant to be kept and they certainly don't follow you into the new life, but it is lovely to remember the beauty and pleasure once felt.
I am hoping too that this collection - which really inspires and moves me - may be a gateway back to finding a home again.
Thank you,
To Mint from Collection - go HERE to the Becoming Jill collection
Becoming Jill