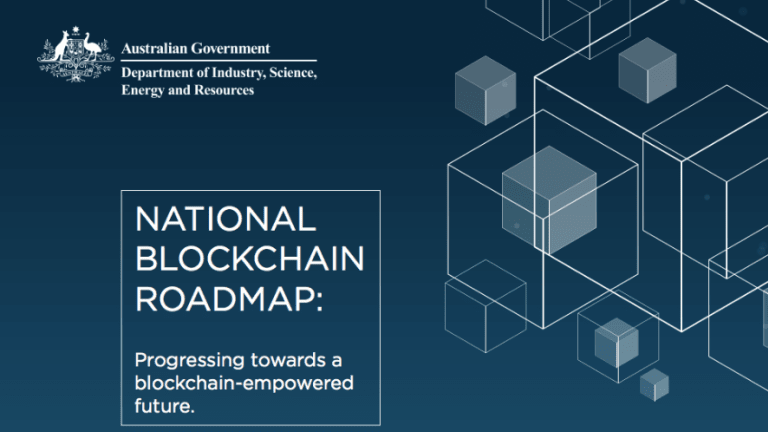 Australia launches Blockchain Roadmap
The Australian Government has provided $350,000 to Standards Australia to lead the development of international blockchain standards through the International Organization for Standardization (ISO).
The government engaged with industry and researchers to develop the National Blockchain Roadmap to highlight blockchain's potential and some of the opportunities that exist.
Blockchain technology is predicted to generate an annual business value of over US$175 billion by 2025 and in excess of US$3 trillion by 2030.
Australia's ability to capitalise on its current standing and to realise the potential of blockchain—both domestically and internationally—relies on ensuring key fundamentals are in place:
effective, efficient and appropriate regulation and standards
The skills and capabilities that can drive innovation
strong international investment and collaboration
As with any emerging, disruptive technology, blockchain and its uses will need regulatory frameworks that are fit for purpose. Challenges include maintaining trust; ensuring the security of blockchain systems and the integrity of data; identifying participants in blockchain systems; balancing privacy with transparency; tech-neutrality; and the legal status of smart contracts.
Given that blockchain is a relatively
new technology, there is a need to both build a skills-base that can translate
into the capability that drives innovation and to educate industry and
government about blockchain's potential. A lack of familiarity with blockchain
and its potential—along with concerns about the level of hype associated with
new technologies—may unduly limit industry and policy decision-makers' appetite
for engaging with blockchain.
Demand for blockchain-skilled workers
is substantial, with rapid growth in blockchain-related job advertisements
since 2016. The roughly 470,000 Australians with potentially relevant digital
and information and communications technology (ICT) skills could form a solid
cohort of blockchain-proficient professionals, provided the appropriate
blockchain-specific training is made available.
Australia is not alone in recognising the potential of blockchain. Several other nations leading blockchain development—including the United Kingdom (UK), the United Arab Emirates (UAE), China, the Netherlands, and Singapore—have adopted a broad approach to encouraging industry to trial blockchain—an approach which could be applicable in Australia.
Acknowledging the many possible applications of blockchain, this roadmap highlights some key opportunities available in the agricultural sector, education sector through credentialing and the financial services sector, specifically relating to Know Your Customer (KYC) identity-checking requirements, in Sectoral Opportunities. Blockchain represents an opportunity to improve each step in the process of generating agricultural produce and getting it to the customer. A key example is the wine industry, for which blockchain solutions can offer transparency, data-sharing, and efficiencies. It can assist in inventory tracking, facilitate automated payments between supply chain members, and reduce counterfeiting through provenance transparency, among other potential benefits.
Similarly, blockchain holds the potential for the credentialing sector. Credentials are produced by the education sector, by professional and trade associations, and by government. These certifications benefit consumers by facilitating trust in professional and trade services, and employers by facilitating access to trusted information about skills and capabilities.
The financial services system goes hand in hand with distributed ledger technology—indeed, it is the genesis of blockchain innovation. There is a significant opportunity to enhance consumer outcomes in the financial sector. For example, a barrier to switching financial services providers is the KYC identity-checking requirement—commonly involving presenting '100 points' of identification for verification. This challenge presents a unique opportunity to use blockchain technology to reduce costs and provide efficiencies for all parties.
Seizing the opportunities presented by blockchain will require the government, industry, and researchers to work together. This Roadmap signposts a number of key next steps to advance our collective efforts to proactively address challenges and embrace blockchain investment and opportunity in Australia, progressing towards a blockchain empowered future.
Discover more about Australia's national blockchain roadmap on the official website