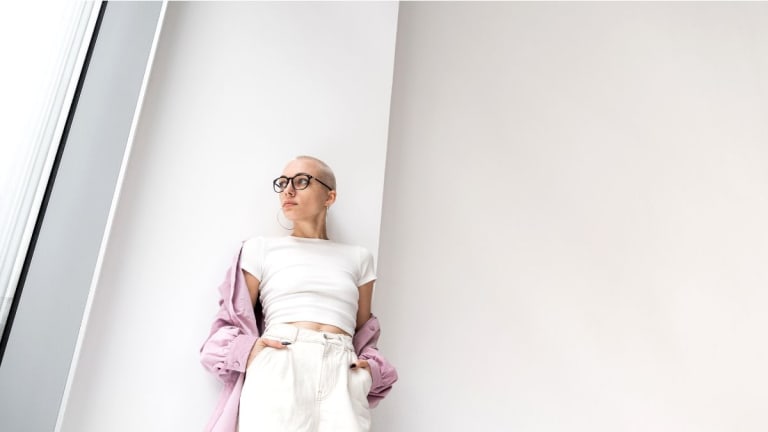 Alexis Ohanian's Seven Seven Six Capital backs Web3 Luxury Fashion Platform Syky
SYKY, a luxury fashion platform that uses blockchain technology, has closed a $9.5 million Series A funding round led by Alexis Ohanian's firm Seven Seven Six. Other investors include Brevan Howard Digital, Leadout Capital, First Light Capital Group, and Polygon Ventures. 
SYKY, led by Alice Delahunt, aims to create an incubator, marketplace, and social community for the next generation of designers and consumers using blockchain technology. The funding will be used to support Delahunt's vision of creating a platform that allows the digital-first generation to create, curate, share, and trade fashion collections. 
SYKY is also releasing its first NFT, The Keystone, on January 20th, 2023, which will award 50 Keystones to aspiring designers as part of its mission to open access to creative opportunities.
Alice Delahunt, the former Chief Digital & Content Officer at Ralph Lauren is leading the new blockchain-based platform. She expressed her excitement at the latest development, noting that
Alexis Ohanian, Co-founder of Reddit and General Partner of 776 Venture Capital believes there is limitless potential with Web3 and Fashion.
"The ideals of fashion can bring to bear the best virtues of an open internet and creative expression. With a culture so greatly influenced by the runway, digital fashion will expand opportunities for creatives and consumers. We invested in Alice and SYKY because we believe in Alice's vision to build the leading fashion platform and community for the next generation of designers and consumers," said Alexis Ohanian.
Luxury Fashion Brands continue to experiment with Web3 technology
Globally recognised brands like Gucci, Louis Vuitton, Prada and Balmain have creatively stepped into the Web3 arena with various unique NFT collections, metaverse activations and minting of digital twins.
The intersection of luxury fashion and NFTs is a natural fit. The high-end fashion industry has embraced NFTs more readily than other industries, and it is widely believed that blockchain technology will play a significant role in its future. 
The similarities between luxury fashion and NFTs - exclusivity and scarcity - may contribute to the industry's positive attitude toward this new technology. 
As  more luxury brands adopt blockchain technology while leveraging their established customer base, the wider fashion industry will begin to discover new opportunities across virtual landscapes.