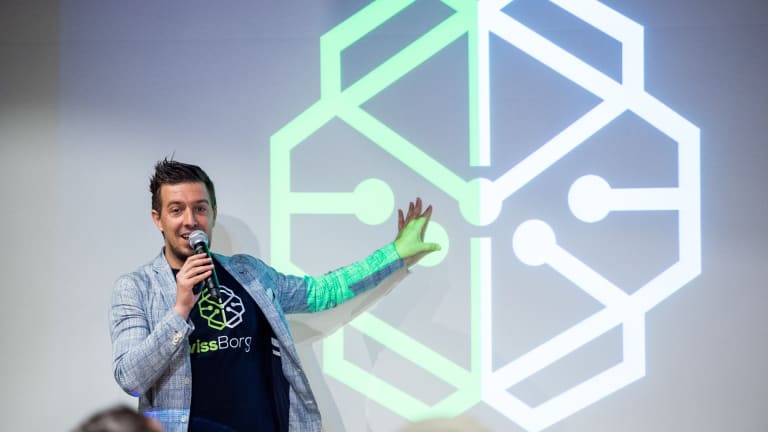 Alex Fazel, head of communications in Swissborg, on financial freedom, predicting the price of bitcoin and breakdancing.
Alex is one of the founding members of Swissborg founded two years ago to
open the world of finance to all. His brother and CEO Cyrus had been
working in investment banking but was struck by how he was only helping the
rich get richer - a position with which he was not comfortable. And so the ambition
of opening up the private members club of finance was born.
"At Swissborg, we have a vision of taking the off chain world to the on
chain world but we want to do it in a regulated fashion. That is the way to win
the game, change the world and create mass adoption," says Alex.
The company, which earned USD50 million in its ICO in 2018 now employs more
than 50 people, mostly based in Switzerland. As a wealth management platform
its wealth management app is currently in beta but will be launched early next year.
Currently it also has a fun app where people can try and predict the price of
bitcoin and earn bitcoin along the way.
"If people have skin the game and it's fun, then they become invested
in bitcoin."
The ethos of the company is to move from the wild west of crypto to the regulate world of open finance. As part of that, Alex has set up Cryptonite.TV which interviews some of the makers and shakers in this industry. And Alex has kindly invited your journalist here to darken the studio doors when next in London. I can't wait!
Join the Swissborg community here