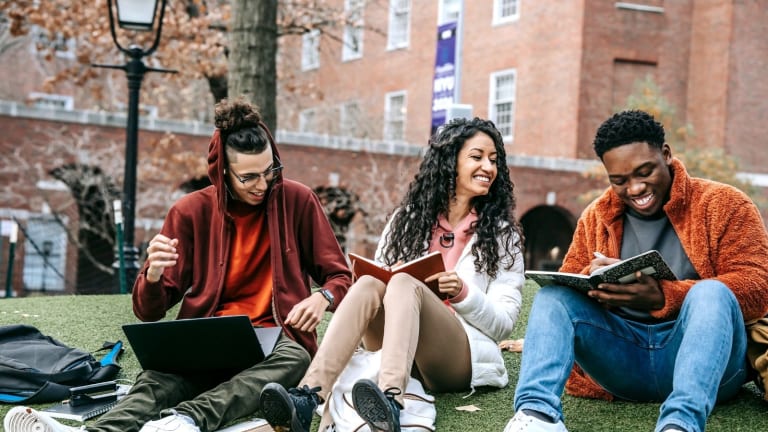 A leading University is partnering with Coinbase to accept crypto for tuition
Bentley becomes one of the first Universities in the US to accept crypto for tuition.

Bentley University is now accepting cryptocurrency for tuition payments, becoming one of the first universities in the U.S. to offer students this new digital option. As the digital landscape has grown dramatically over the last year blockchain technology has infiltrated many student clubs and societies. The global cryptocurrency market is projected to more than double, from $910.3 million in 2021 to $1.9 billion in 2028, according to Fortune Business Insights. Education is a key ingredient in paving the way towards any growth in adoption and more research-led projects in the areas of decentralized finance. Bentley University's decision to accept cryptocurrencies for tuition is a signal of its commitment to understanding, utilizing and engaging with the early adoption of new technologies.
Although many Universities have begun to add blockchain technologies and research to their curriculums, the vast majority have been slow to accept payment for tuition fees in cryptocurrencies. Alongside the rise in digital assets, public and private institutions have been forced to assess the opportunities of Web3 and the skills gap that could arise if the burgeoning technology isn't part of the syllabus.

Bentley University is partnering with the crypto exchange Coinbase to accept three cryptocurrencies initially -- Bitcoin, Ethereum and the stablecoin USD Coin -- giving students and their families new ways to pay their tuition. Bentley is also planning to accept gifts and donations in Bitcoin, Ethereum and USD Coin.

Cryptocurrencies play an increasingly important role in the world's economy, affecting the creation of new businesses, how salaries are paid, how payments are tracked, and even how we buy tickets to games and concerts. More than 41 million Americans – 16 percent of U.S. adults – have invested in, traded or used cryptocurrency, according to the Pew Research Center.

Bentley student Alex Kim, aka CryptoKimm, was an early cryptocurrency adopter. He started investing in Bitcoin during high school, and last fall he launched the Bentley Blockchain Association, one of the few student-led blockchain groups in the nation. The group has grown to 257 members just a few months after its creation.

"Students have a real interest in knowing more about blockchain, decentralized finance and cryptocurrency investments," said Kim, who will be a speaker at NFT.NYC, the world's leading event focused on non-fungible tokens or NFTs. "These technologies are influencing the industries where they will be working."

Student interest helped fuel the creation of a new crypto finance course that will launch at Bentley this fall focused on blockchain applications and decentralized finance.

Last year, Bentley used another form of digital technology to celebrate former women's basketball coach Barbara Stevens' induction into the Naismith Memorial Basketball Hall of Fame, creating NFTs – "non-fungible tokens," which are digital collectibles that are bought and sold with cryptocurrency on blockchains – to commemorate the milestone. Bentley was one of the first universities in the world to issue NFTs.
Educational offerings need to stay on top of trends for students and cater for the demand to learn about the world of decentralized ecosystems. Student blockchain clubs are playing a key role in showcasing the potential of the technology and fostering further development of blockchain infrastructure within Universities around the world. Some of the world's leading Universities, including, MIT, Harvard, Oxford, and Cornell are all offering blockchain-related courses today.