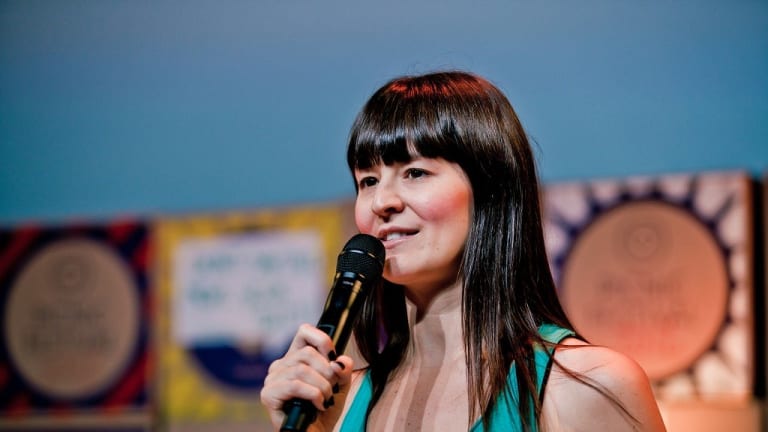 Women in Blockchain - Uptrennd.com's Elena Demou continues her series
#1 INFLUENTIAL WOMAN IN CRYPTO: ELIZABETH STARK
#1 INFLUENTIAL WOMAN IN CRYPTO: ELIZABETH STARK
There is no doubt as to why Elizabeth Stark has become so successful in the Blockchain and crypto space. She is one of the most influential (if not THE most influential) woman in this market. Her hard work and determination has certainly paid off and she has been thriving indeed. Let's take a look at some of the amazing accomplishments she has achieved so far.
Originally from Brooklyn, NY, she currently resides in San Francisco but has been lucky enough to have lived and worked all over the world. Spending time in many countries like Germany, Brazil, Singapore and France, she has not only immersed herself in many cultures but picked up a few languages along the way. She is fluent in English, German, Portuguese and French. That is no easy feat.
Elizabeth Stark graduated from Harvard Law in 2008. From there, she went on to teach at her alma matter as well as Stanford and Yale educating people about digital privacy, open-source software, peer-to-peer technology and even internet memes!
She has been at the forefront of many protests fighting for our right to have internet privacy. Her main focuses were on SOPA (Stop Online Piracy Act) and PIPA (Protect IP Act), trying to make sure that the government is not infringing on our online freedom and securing an open internet. She co-founded Open Video Alliance which pushed for open sourced online videos to avoid having to pay royalties to companies like Adobe and instead using HTML, while at the same time giving people better development of video editing technologies.
Elizabeth's biggest accomplishment however is as the co-founder and CEO of Lightning Labs. Lightning Labs are developing "an open protocol layer that leverages the power of blockchains and smart contracts to make cheap, fast, private transactions available to anyone around the world." Essentially they are working to help the scalability of blockchains by adding an additional layer to offer instant, high-volume payments for both the Bitcoin and Litecoin Network.
On top of all this, she is a mentor with the Thiel Fellowship, co-founder of the Crypto Springs Conference, collaborated with Google and Mozilla, and pushes for diversity within this industry.
Educator, entrepreneur, mentor, spokesperson, privacy protector, open internet advocate, you name it. My hat's off to this leading lady, she is truly an inspiration.
For more information, please visit her linkedin page