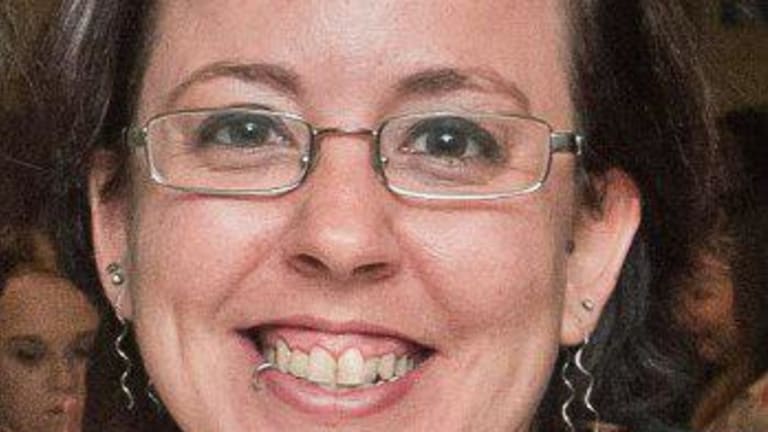 Women and the Lack of Representation in Blockchain and Crypto
Today, Elena Demou joins Blockleaders.io as a contributor.  She is a Vibe Ambassador at Uptrennd.com.
Today, Elena Demou joins Blockleaders.io as a contributor. She is a Vibe Ambassador at Uptrennd.com.
Uptrennd is a crypto focused social media platform that empowers it users by standing on four foundational pillars: Freedom of Speech, Data Security, Equality of Opportunity and Distribution of Wealth.
Elena has been actively working within the community since March by making people feel welcome, answering any questions they have and always offering her assistance whenever possible. She has been a crypto enthusiast since 2017 and is very passionate about where this technology will take us in the future. When she is not catching up on the latest crypto news, you will find her spending time with her loving and supportive family.
Her is her first article for Blockleaders on women in Blockchain - a subject close to our heart!
Women and the Lack of Representation in Blockchain and Crypto
by Elena Demou:
I just found a Medium article of the 20 most influential People in Crypto. Let me share that list with you:
Vitalik Buterin
Charlie Lee
Brian Armstrong
Nick Szabo
Gavin Andresen
Brad Garlinghouse
Winklevoss Twins
Roger Ver, Craig Wright and Jihan Wu
Charlie Shrem
Tim Draper
Peter Todd
Bobby Lee
Michael Arrington
Justin Sun
Stephan Tual
Changpeng Zhao (CZ)
Joseph Lubin
Jackson Palmer
Stephen Pair
Andreas Antonopoulos
Does something stand out to you about this list? Take a look, what do they all have in common?
They are all men!
Why is that? Why is the spread between men and women so prevalent in the blockchain and crypto space? It is not because of the lack of brains or talent… that's for sure. Is it the interest in this market in general? It is because women don't have representation in lists like the above that they can look up to and emulate?
I will aim to change that! Or at least try to change the tune a little bit. I am going to start to do a series that highlights the accomplishments of the women in this industry that are making a difference. They work in blockchain, try to expand this market, are at the forefront of change but don't quite make it onto big lists. I will highlight a new person each time and write an article showing their accomplishments because it is important to have these strong women have representation as well.
So here is my list:
Elizabeth Stark – CEO and Co-Founder of Lightning Labs
Meltem Demirors – Digital asset manager at CoinShares
Amber Baldet – Co-Founder of GrowClovyr, Board member at Zcash
Perianne Boring - Founder of the Digital Chamber of Commerce, Forbes column contributor
Joyce Kim - Co-Founder & Executive Director of Stellar, VC at SparkChain
Kathleen Breitman - Co-Founder and CEO of Tezos
Connie Gallippi - Founder and Executive Director of BitGive
Elizabeth McCauley - Board of Directors at the Bitcoin Foundation
Elizabeth Rossiello - Founder CEO BitPesa
Jillian Godsil - Co-Founder of Blockleaders (SHE IS ON UPTRENND too!)
This is just the start to my list as I have others on there as well. I will be casually making my way through this list to make sure that these people get the recognition that they deserve!
How do you feel about this? Why do you think there is a lack of representation from females in blockchain?
Also, if you want me to include a woman that you feel should be on this list, put it in the comments and I will try to get to it!
You can reach me on elenademou85@gmail.com
or visit the site - Uptrennd.com