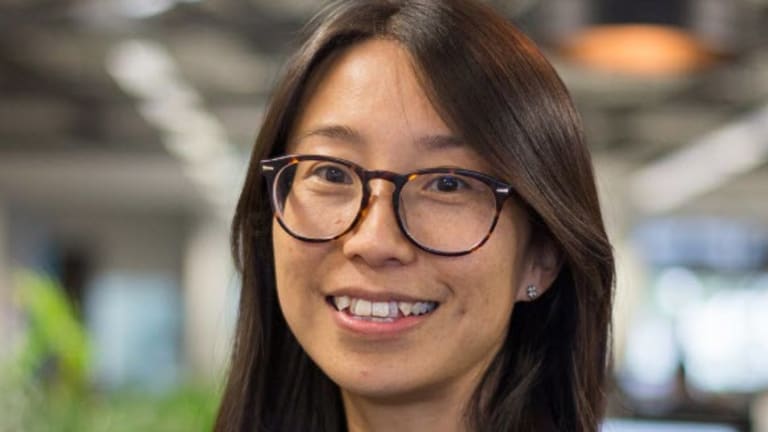 What 2018 Did For Blockchain, And Beyond
In 2018, Tammie Lee, digital consultant for Zage , spoke to approximately 150 blockchain businesses - initially around HOW to raise funds in crypto and then IF you can raise investment funds in crypto as the industry took a bit of a dive.  Here is her take ion 2018.
In 2018, Tammie Lee, digital consultant for Zage , spoke to approximately 150 blockchain businesses - initially around HOW to raise funds in crypto and then IF you can raise investment funds in crypto as the industry took a bit of a dive. Here is her take ion 2018.
It's easy to reflect on 2018 and summarise it as a failure for cryptocurrencies. Yet the number of ICOs that launched in 2018 was more than double that of 2017. According to Coin Schedule, ICOs' raised almost $21.5B in2018, vs $6.5B in2017. And on average, an ICO launched in 2018 actually raised more money than any other year to date.
So why did so many token//coin sales "fail" and why was 2018 such a failure for many blockchain projects and investors in general? Here are some observations, from my conversations with token sale projects.
Speculative investors
By the end of 2017 crypto had become more mainstream. Many people knew what it was (or had at least heard of bitcoin) and had become "crypto investors" overnight, incentivized by FOMO and low entry costs.
This shifted the demographics of the crypto investor community and, I believe, introduced a more volatile and speculative pool of investment funds into crypto projects that launched throughout 2018 versus 2017.
In addition, nearly every project promoted a pre-sale round in their road map, to attract funds early on. Pre-sale rounds give early-adopting investors the ability to buy a future coin/token at a reduced rate, with the expectation that by the main public offering, the value of the coins would increase. This encourages a greater short term mindset in speculative investors, which I think hurt capital raising in 2018. 
Market wariness of scams
A quick search on Google for "crypto" and "scam" recently yielded over 6,300,000 hits — a pretty impressive digital footprint for an industry that is still relatively new. 
In Australia, the ACCC (the Australian regulatory body) reported a 190% increase in losses to crypto scams in 2018, and websites like Coinopsy and Deadcoins report alarming numbers of dead and dying cryptocurrencies. 
The 3 largest crypto scams to date (Pincoin, $660M, Arisebank, $600M, Savedroid, $50M) stole a collective $1.31 billion dollars from investors. Who can blame investors for becoming more cautious of providing capital to projects, even the seemingly valid ones? Investor sentiment quickly became an uphill battle for most token launches in 2018. 
Market restriction changes
There was widespread backlash from the digital marketing giants towards ICOs in 2018, which also did ICOs and crypto launches no favors. In January Facebook banned ICO ads, followed by Google mid-year, Twitter, MailChimp. These were "knee jerk", blanket bans on crypto + ICO marketing caused by uncertainty about the impact for these platforms' users, and knowledge of the crypto industry in general.
And each time one of these tech giants announced a ban, a ripple effect ran through the crypto community, impacting investment confidence, and also the ability to plan a marketing strategy for a crypto launch. This challenge is something token and coin sales in 2017 didn't have to contend with. Given digital IS the channel for crypto the actions of these digital giants severely hampered the success of crypto sales in 2018.
Changes to government + market regulations
By 2018 a number of countries had already issued an outright ban on ICOs, narrowing the investor market down. Many more countries and governments continually updated and changed regulations throughout 2018 in an attempt to protect investors and their own potential future interests in the crypto space. 
Thislist includes the USA, Singapore, Japan, Australia, Switzerland, Abu Dhabi, and many other global financial centers. This uncertainty and flux created by governments trying to improve transparency + regulations around blockchain undoubtedly contributed to the number of blockchain hopefuls that failed to get the investment results they sought, given 2017's successes. 
Proof of concept
48% of the funds raised in 2018 belonged to just 10 ICOs. The top performer last year was EOS, raising around $4B across its year-long ICO journey. Some elements of this project that lent it legitimacy (which therefore attracted investment) include:
a)A clear purpose and value proposition: EOS provides a platform that simplified the development of DApps by creating an "operating system" – like the way CMS's streamlined the development of websites back in the day. It has a clear value proposition and purpose - surprisingly many blockchain teams I spoke to struggled to articulate this.
b) An experienced team: The EOS project was created by a company called Block.one and lead by Dan Larimer and Brendan Bloomer. Both have clear profiles, a digital footprint, and proof of their involvement in the blockchain community. In contrast, many projects I encountered were made of disconnected teams of engineers, advisors, marketers, and founders with limited experience working together, or in the blockchain. 
In any market, let alone a bearish one, having an unproven team and no clear business case simply doesn't instill investor confidence.
Poorly executed marketing strategies 
I believe many projects failed because of poorly executed marketing. The crypto landscape is littered with duplicated ICO investment page designs, poorly written web copy or whitepapers, and scattergun approaches to marketing. 
Many tokens and coins were listed on more social platforms and forums (Github, Telegram, Reddit, Facebook, Twitter, Linkedin, Bitcointalk) than they could afford to sustain real engagement on, meaning their marketing efforts and dollars were simply wasted. 
At Zage, we prioritized a few marketing channels based on the project roadmap, cap raise goals, and resources and stayed agile regarding tactics and committed to a "north star" to drive growth.
Final remarks
Many token and coin sales failed in 2018, through a combination of internal and external challenges. The industry + crypto economy is without doubt, new, and highly volatile however the premise of cryptocurrencies and the potential of blockchain remains as strong as ever. 
The positive of this volatility is that it has "scared" non-serious stakeholders from crypto and blockchain, and paved the way for some necessary conversations for more regulations to protect investors, businesses and further legitimize crypto assets. And the potential of real-life applications of crypto and use of the blockchain has sharpened, with predictions focus on the state of fiat currencies, inefficiencies in global financial protocols and the need for better cybersecurity. 
With Facebook changing its stance on blockchain advertising, and also its own investment in "digital currencies," both for its Whatsapp platform, and a Facebook crypto coin, we are seeing a new modern crypto market emerge that, driven by enterprise adoption. So what does this mean?
2019 and beyond, could be the best time for credible blockchain and cryptocurrency companies to improve the reputation of the industry and win over investors, especially since as of this writing 61% of global digital firms have reportedly invested in some form of blockchain technology. Over to you, what do you think will happen next?
Author Bio: Tammie is a digital consultant for Zage with a background in strategy, business development, and digital marketing. She leverages these skills to help her clients achieve next-level growth in blockchain, finance, and other professional service industries.