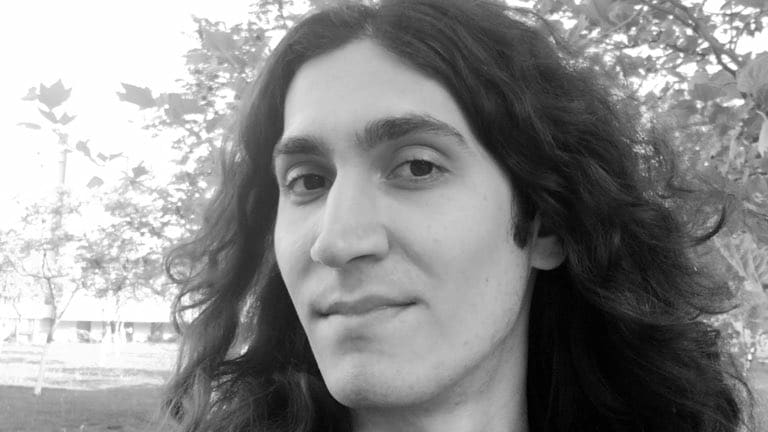 Vlad Costea: The Political Science Scholar from Romania & Masterful Op-Ed Writer on Bitcoin
Bitcoin, the flagship cryptocurrency, was proposed in a whitepaper published approximately 10 years ago. And now, a decade later, the world's first digital currency designed to function as a "peer-to-peer electronic cash system" by its pseudonymous creator Satoshi Nakamoto has managed to attract a huge following of passionate intellectuals who firmly believe in the idea of sovereign digital ownership. Ph.D. candidate, Vlad Costea who is currently studying political philosophy at the University of Bucharest in Romania, is one of the most dedicated Bitcoin advocates.
Bitcoin, the flagship cryptocurrency, was proposed in a whitepaper published approximately 10 years ago. And now, a decade later, the world's first digital currency designed to function as a "peer-to-peer electronic cash system" by its pseudonymous creator Satoshi Nakamoto has managed to attract a huge following of passionate intellectuals who firmly believe in the idea of sovereign digital ownership. Ph.D. candidate, Vlad Costea who is currently studying political philosophy at the University of Bucharest in Romania, is one of the most dedicated Bitcoin advocates.
Vlad is currently the host of the popular podcast, the Bitcoin Takeover, during which he has interviewed many influential personalities in the blockchain and crypto industry. When we asked Vlad what motivates him in life, he remarked: "The constant reminder that nothing and nobody is permanent. I'm well aware that more than a third of my life is already over, and since I have the chance to do something extraordinary with the time I have here, I might as well try to achieve it."
Multiple Intelligences: Our Society Needs All Types Of People
Indeed, Vlad has a very productive work schedule as he was the owner and maintainer of LumeaCripto.ro, a Romanian language website where he wrote about Bitcoin, Litecoin, Ethereum, and other cryptocurrencies. Because of his deep interest in politics and international relations, Vlad is also the founding president of the Political Science Club at the University of Bucharest.
Interestingly, Vlad believes that all of society's members have an equally important and meaningful role to play in every aspect of life. This personal philosophy is evident in many of Vlad's insightful posts on microblogging social media platform, Twitter. Explaining the value of multiple intelligences as every individual has unique abilities that they can use to help develop the blockchain, or any other, ecosystem in a more holistic manner, Vlad states: "Not everyone has a mind for good and efficient code [for crypto and blockchain projects]. Some people are inclined towards abstract thinking and can shorten, minimize, and compress anything, while others are very descriptive and capable of turning an idea or sentence into a novel. Our society needs both types."
Briefly reviewing the rules of the Bitcoin Takeover podcast reveals what Vlad values most as he confidently asserts: "Thoughtful ideas are more important than fame, influence, notoriety, and social media followers." Those looking to contribute to his podcast, or collaborate on other professional initiatives must understand that Vlad prioritizes "quality over quantity." He is also more focused on learning and the deep philosophical aspects of cryptocurrencies, particularly Bitcoin - instead of the more superficial "news" about the glamorous lifestyles of the crypto millionaires.
No Piece Of Information, Or Skill Is Useless
When questioned about how he has used his strengths to achieve what he has so far, Vlad said: "I like to believe that no piece of information or skill is useless. Also, I reject patterns and try to avoid the predictable roads. By combining these two, I often manage to create something new and add a personal touch to everything that I work on." Commenting on what he likes most about his line of work, the Editor at CryptoInsider, a leading cryptocurrency news publication, stated: "What I like and appreciate the most is intellectual freedom to pursue curiosities, do research, and come up with something special and unique. Most of the times I don't think of myself as a journalist, and therefore pursue the more challenging path of creative writing. Taking something technical and boring, then adding something personal to it is something that I enjoy doing."
In his article titled, "Marxists, socialists, and communists should embrace Bitcoin too" (published in mid-January, 2019), Vlad argues that: "Karl Marx's 'The Communist Manifesto' and 'The Capital' are two of the most influential books in modern history. It's thanks to these writings that leaders in the Western world have tamed capitalism to reduce work hours and give the workers some days off." By using his background and knowledge of the great political thinkers of past generations, Vlad is able to write original pieces on Bitcoin and blockchain that discuss the potential impact of these technologies from a historical perspective.
Bitcoin Is For Everyone: Austrian Economists, Marxists, Keynesians
His article on Marx's influence on the modern world reads in part: "In the world of Bitcoin and cryptocurrencies, Marxism often bears a stigma. If you take a look at most bitcoiners on Twitter, you will notice an ideological pattern: most of them are carnivory gun-loving libertarians who hold rather radical ideas about taxation and have an affinity for Austrian economics. There is also a significant group of Keynesians who look for the 'means of exchange' side of Bitcoin, but they also seem to have voluntaryist ideas and despise central authorities. Yet, except for Jackson Palmer, [the founder of popular cryptocurrency Dogecoin] you don't see people who openly admit to having left-wing opinions about the economy – and this has to change."
As an investigative journalist for the crypto and blockchain sector, Vlad aims to help people gain a better understanding of how bitcoin works and why he thinks it is one of the most important inventions in modern history. In response to a question about how he feels to be in a position where he can give back to the community by sharing his knowledge and insights, Vlad remarked: "I'm not sure to which extent I have been able to give back at this point in my professional life, but I do like to help others without ever asking for something in return. I've also received this kind of help, so it's good to pass the torch of virtue and charity to those who need it and can be helped."
"You Can Find Politics In Everything Controlled By Humans"
Explaining why he chose to study political science in college and why he decided to make the career choices he has so far, Vlad said: "I like the idea of politics just because you find it in everything that is controlled by humans: leave a few people in a forest, and they will naturally delegate roles, establish rules, and make use of power and influence. You see it in organizations, small businesses, NGOs, corporations, and even families. I usually regard the study of politics as an observation of human nature in positions of power."
"Writing Is My Best Skill Set"
Remembering the time period when he first started working as a journalist, covering the latest developments about Bitcoin, which mostly involved him writing Opinion pieces, Vlad told us: "When it came to becoming a journalist, I did it just because writing is my best skill and I need money to make a living. This doesn't mean that I don't enjoy my job but reveals a more complex side of me. There's a lot more that I plan to do outside of the regular work schedule."
Going on to share the different challenges he has faced as a professional, and which particular set of experiences, both professional and personal, he has learned from the most, Vlad revealed that: "Prioritizing tasks and learning to see time as a valuable resource are two important lessons that apply to both my personal and my professional life. Accepting my limitations and learning to make the most out of them is also a crucial skill which completely changed the game for me."
In his latest piece on Bitcoin and its "arch nemesis" - which is "inflationary government money", Vlad writes: "The beauty of Bitcoin is best reflected in the lack of a canonical narrative that everyone must believe and profess. People coming from all sorts of backgrounds can find different uses and meanings for Satoshi's invention. The concept of money that isn't issued by a central government (and also cannot be confiscated or censored) is appealing to individuals regardless of their values and ideological beliefs."
We Must Have The "Willingness To Learn"
According to Vlad, who revealed that he put a lot of time and effort into writing this article, titled: "Why Bitcoin needs cash and is not a product of a cashless society", the "dream of living in a cashless society" has been criticized as "its features are Orwellian in terms of removing privacy and eliminating surveillance." Again, Vlad has drawn on his extensive background in philosophy and political science in order to write informative pieces on the evolution and ongoing development of Bitcoin and other cryptographic assets.
Responding to a question about the top three characteristics every professional must have to succeed, Vlad believes: "The willingness to learn, the ability to adapt in a new environment, and the motivation to persevere. To me, these are the most important characteristics in this dynamic and ever-changing world that we live in." Notably, in just a very short period of time, Vlad has managed to interview some of the most prominent and respected people in the rapidly evolving crypto and blockchain sector. He has interviewed Charlie Lee, the founder of major cryptocurrency platform, Litecoin (LTC), which is often described as "the silver to bitcoin's gold."
Vlad has also done in-depth interviews with Alena Vranova, a cryptocurrency pioneer who is well-known for her contributions at SatoshiLabs as she is the founder of Trezor, a leading cold storage solution provider for digital assets. In addition to conducting engaging interviews and asking insightful questions that help crypto business leaders better explain the value proposition of their services and products, Vlad has written many thought-provoking pieces on the Bitcoin and cryptocurrency industry.
Making Compelling And Intellectual Arguments In Insightful Op-Ed Pieces
While working as a contributor for CryptoGlobe, Vlad wrote an article titled, "Bitcoin Is More Decentralized Than Ethereum, Common Sense Shows." In this piece, Vlad had argued why he believes Bitcoin is more of a community-led project and platform when compared to Ethereum, the leading platform for developing smart contract-enabled decentralized applications (dApps).
What makes this particular article very insightful is that Vlad had basically argued against prominent Cornell University computer science professor, Emin Gun Sirer, who had published a research paper with his colleagues in which he argued that Ethereum was more decentralized than Bitcoin. After presenting compelling arguments regarding why he respectfully disagrees with Dr. Sirer, Vlad wrote (at the end of his article): "I may not possess the same technical understanding as cryptocurrency expert and computer scientist Emin Gun Sirer, but that doesn't mean that I should refrain from pointing out the obvious in logical and methodological terms: Bitcoin is the most decentralized cryptocurrency we will ever have."
Wanting To "Remain Free" Both "Physically And Intellectually"
Elaborating on his short and long-term goals, both personal and professional, and explaining how they relate to him as a person, Vlad remarked: "Personally and professionally, my main goal is to remain free (both physically and intellectually), autonomous, and able to express myself through my craft. At this point in my life, I am trying to free myself from all the chains that I've been tied to and figure out which chains are worth settling in. On the long term, I'd also love to have a family and raise children."
To get in touch with Vlad, please follow him on Twitter and check out his LinkedIn Profile!