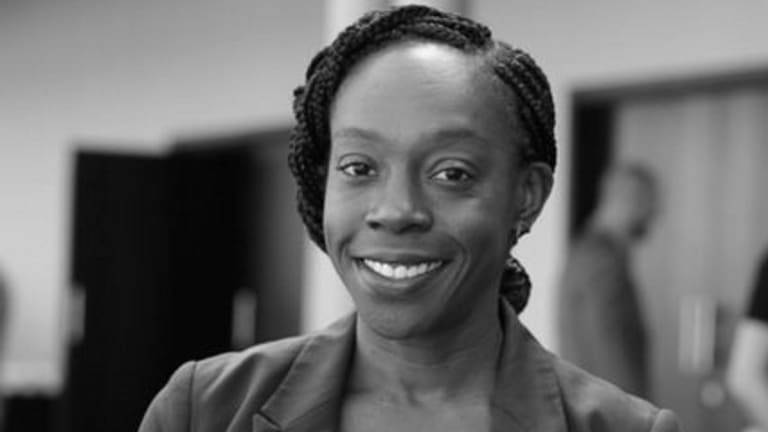 "Use Your Strengths to Determine a Path in Blockchain" Maureen Murat on How to Follow a Life Less Ordinary
Maureen Murat shares with us her inspiring story of flipping educational career from nursing major to law school and making her own footprints on the decentralized sand. 
If there was a formula for going from recovering law school graduate to spearheading legal consulting in the decentralized space, Maureen would be one of the few lawyers knowledgeable in decentralized topics and courageous enough to help navigate the crypto maze. She is also one of the few ladies making waves with valuable contributions, thanks to black woman magic.
Losing her mom in the early 2000s caused her to drop out of school where she was a nursing major. Although she returned four years later to read law, Maureen's path to the Bar was cluttered with countless barriers, challenges, and obstacles. It is the story of how one stays strong when being strong is the only option. "Confidence is definitely key when you're a woman of color trying to navigate this world."
Left with three siblings after her mom's passing, she became the breadwinner for the family and sometimes had to hold down three jobs in order to provide for them. One of these jobs happened to be working as a legal assistant to practicing lawyers. Truly, in every cloud, there is a silver lining: by the time she was ready to go back to school, thanks to gentle persuasion from her uncle, she had five years of paralegal experience under her belt. Choosing to go to law school at that stage, was her destiny.
As a child, her favourite pastime was reading, "partially because there wasn't much else to do and partially because I enjoyed being by myself. Losing myself in a book made that possible." This habit followed her into adulthood, becoming perhaps the reason why she loved law school. Reading has a way of fueling the reader's curiosity about things far and near.
Upon graduating from law school two years ago, and finding it difficult to land her dream job, Maureen took charge of her career's destiny by founding her consulting business, Crowdie Advisors. She recalls that one of the things that make 2016 memorable was founding this business in tech-focused legal consulting. This was how she found her way into the decentralized space. "When I was looking for customers to provide my small business consulting services, I would attend tech-inspired meetups and events. You go to enough meetups, you learn a few things." One of the new things she got to learn about was blockchain and crypto.
These days, she works as an attorney with Cogent Law Group. Her startup, Crowdie Advisors, LLC, of which she is the Principal, is "a business consulting firm dedicated to helping local and foreign entrepreneurs and small enterprises form business entities, transact business (strategy, planning and problem-solving), and obtain financing via equity crowdfunding and other alternative financing methods." Spearheading legal consulting in the decentralized space, Maureen's "legal practice focuses on corporate matters, cryptocurrency regulation and compliance and securities and tax matters." In addition, she is a "partner with Axes and Eggs, a blockchain and cryptocurrency consultancy that focuses on crypto mining, blockchain consulting and educational courses for executives."
If Maureen had to explain blockchain to a child, she would describe it as "a list of information that is put in blocks that are connected like a chain. The chain grows every time you add more information to a block. When the information in two blocks is connected, it forms a blockchain. It is open-source which means that it can be seen by everyone. You can keep track of any information that you put on a block because no one can come after you and change it. The information is considered safe because it is saved in a secret code called cryptography."
As an attorney, she spends a great part of her day reviewing and evaluating projects and dissecting their business models from a regulatory and compliance point of view. After all, she has a duty "to ensure that my clients, as well as people in the blockchain community, are mindful of current and applicable rules and regulations that exist, even without regulations that specifically encompass blockchain technology."
Far from being one whose only interest is in collecting fees from clients, Maureen likes "to take on projects that I think I can add value to. Especially in this space, I think we have to be very careful about the tasks we take on without knowing much about the teams." She once had a ridiculous experience which highlights the level of care needed: "I was once listed on a website as an advisor to a blockchain project without my knowledge or consent. I found out because a colleague of mine saw my face on the site, and congratulated me. Otherwise, I would not have known about it." 
Maureen's wealth of experience cuts across several industries and use cases, but she holds one dear to her: "To date, my favorite industry or, in other words, the industry where I think blockchain will be very effective is real estate." She believes the best blockchain use cases will come from "areas where human error can have a devastating effect." Approximately once every other month, but not as often as she would like, Maureen goes to volunteer at the Civil Legal Advice and Resource Office (CLARO) in Brooklyn, NY. "The center helps people who do not have the financial means to get legal advice about consumer debt issues." In addition to CLARO, she finds time to volunteer at law clinics handling mostly immigration matters for which she has a special attention. Where the need arises, she sometimes serves as a Haitian Creole translator.
Cultivating her 15 years of experience on the legal front and passion for helping people, especially minority women, she uses her business Crowdie Advisors to "help local and foreign entrepreneurs to form, transact business and obtain financing to grow their businesses, including equity crowdfunding." Maureen knows firsthand how tough women can find it to get funding. She advocates that less attention should be placed on the gloomy statistics and more focus on breaching the barriers. "Women before us have put several cracks in the ceiling, and now it is our turn to shatter it."
In her search for alternative funding solutions for marginalized entrepreneurs, she came across crowdfunding and the now-popular ICO for blockchain projects and she soon became a go-to legal consultant for projects raising funds via an ICO. The Initial Coin Offering, the preferred method blockchain projects adopt in raising funds is actually very similar to crowdfunding, except that it is decentralized.
Before her work in blockchain, Maureen kept busy with trying to find her footing as a recovering law school graduate and bar examinee. "It seems so long ago! Before joining the blockchain bandwagon, I was a recovering law school graduate. I can't quite confirm that I have recovered, and these days, I don't have the time to find out." She says her niece is involved in the decentralized space, "but she doesn't even know it! She downloaded an app (I won't say which one) and is using it every day. When I tried to explain to her the magic of the underlying technology, she was not interested. She was just interested in the fact that it worked and was helping her reach a goal."
In a world where sometimes what you look like and where you come from play a major role in one's success, Maureen hopes "that the biggest impact I make, is on the little girls and boys who look like me and feel like they might not have a shot at 'succeeding.' I hope that my work in some way encourages young people to figure out what they like and keep trying until it sticks."
"For those looking to launch a career in blockchain, or in tech generally, I suggest finding out what your strengths are. There isn't one way to be 'in tech.' Use your strengths to determine what you could add, whether it be marketing, business development, strategy, financial, legal services, etc." This perfectly underscores the fact that to get involved in blockchain and technology does not require being able to code or having technical knowledge. There are career options for non-technical people in the world of tech.
Whether you're running an offline or online business, during your early days and even long after, prospective clients won't come to meet you at your home or inbox. Going to places your prospective clients frequent is the smart thing to do. In business, your network easily equals your net worth. Maureen, who is a self-proclaimed ambivert tells how she used to find it difficult networking at events. There is almost always one blockchain or crypto event on any given day in the world so, to solve this networking issue, she came up with a little game to help herself. "I would scope out the room and look for a person who already had others around them, I would join the group and before you know it – I'm networking!" Rather than stacking up business cards as though one wants to build a house, trying out this game is more realistic. 
As you network, she says, never let anyone intimidate you or make you feel inferior, even if you just started a small business. "Your business is your business." As far as Maureen is concerned, she doesn't see any logic behind qualifying one's business by how long it has been in operation. The decentralized space is a distributed living proof that it is not by how far your business has come, but how well it is doing what it does. History shows that today's giant companies were not even in existence about 10 years ago. There is already sufficient evidence to support the fact that tomorrow's giant companies are blockchain technology focused. Best part? They haven't been in operation for even five years, yet they are already disrupting the status quo.
You can follow Maureen Murat on Twitter, LinkedIn and Instagram