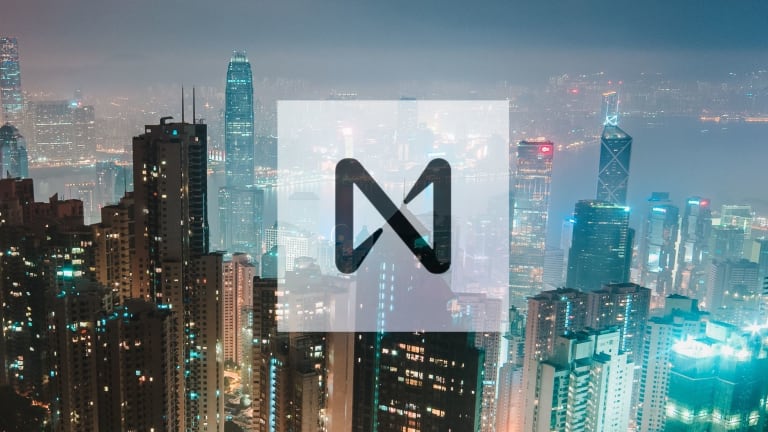 A Blockleaders Guide: Here's What Makes the NEAR Ecosystem so Great
NEAR protocol has gained unprecedented momentum as a Layer one Blockchain for DApps
Near Protocol's user-friendly interfaces make it easy for novice blockchain users to set up everything from a simple wallet to an NFT marketplace. Blockleaders tested the system, and we can say the platform is living up to expectations. And with a recently completed funding round of $150 million, users can be certain the platform will be around for a while. That's probably what accounts for its phenomenal growth.
What is NEAR protocol?
NEAR is a layer-one blockchain platform allowing developers and entrepreneurs to build applications and secure digital assets. It was designed to be community-run with fast transactions and user-friendly tools for creating DApps. It has been backed by well-known firms such as Coinbase Ventures, a16z, Multicoin Capital, Pantera, Arrington XRP Capital, IOSG Venture, Libertus Capital.
FEATURES
Develop user friendly apps
NEAR removes the need for end users to have a deep understanding of blockchain technology by building user friendly applications and interfaces. The NEAR community promotes a user-first approach, which in turn results in a wide reach and allows for easy navigation of the features that projects building on NEAR are offering.
Ease of growth with Sharding mechanism
NEAR employs a sharding strategy, which enables the network's capacity to grow as more nodes join. With the adoption of sharding, the network can scale up and down according to demand.
Focus on community led decentralization
To maintain true decentralization, NEAR enables permissionless engagement from node operators and also Proof of Stake to encourage adoption and involvement from nodes. The more nodes, the more projects, the more growth, the more innovations and the more the community benefits.
Governance
The governance of NEAR is intended to allow for fast protocol improvement while also giving the community enough input and supervision to secure the protocol's independence.
NEAR TOKEN
The total supply of NEAR is 1 billion tokens. NEAR Protocol launched its mainnet on April 22, 2020 with 1 billion NEAR tokens created at genesis. To buy NEAR tokens a user must open an online account with a reputable exchange. NEAR is available on a growing number of exchanges, including Gate.io, Kucoin, Huobi Global, Coinbase and Binance (not available in the US). The current price of NEAR is $10.82 and it is ranked 24 out of the top 100 cryptocurrencies on Coinmarketcap.
NEAR projects
DEFI
Flux Protocol
Flux is a cross-chain oracle that provides smart contracts with access to economically secure data feeds on anything.
Ref Finance
Ref Finance is a community-led, multi-purpose Decentralized Finance (DeFi) platform built on NEAR Protocol. Ref combines several core components: a decentralized exchange, lending, a synthetic asset issuer, and more into a DeFi stack.Its first product is an automated market maker.
LENDING & BORROWING
OIN Finance
A decentralized multi-chain stablecoin issuance protocol. OIN Finance has received a grant of $25,000 from the NEAR Foundation to develop OINDAO. Recently OIN Finance introduced its partnership with Metapool to issue the first Near-backed stablecoin, which will add DeFi functionality to the NEAR token and unlock liquidity for NEAR holders.
AMM DEX
AMM DEXes are undoubtedly necessary to any ecosystem since their abilities to attract huge amounts of volume and liquidity. AMM DEXes contain most of the important liquidity pools of their ecosystems and also act as places for DeFi users earn additional rewards through Yield Farming activities.
NFTs
Mintbase
Mintbase is a global platform that allows anyone to create NFTs without worrying about technical complexities.
Paras
Paras is an NFT marketplace that focuses on digital collectibles. Paras started with digital art cards that were inspired by real-world trading cards and has expanded its digital collectible marketplace to other kinds of assets.
GAMING
OP Games
Offering a new ownership model for gamers and enthusiasts, OP Games, a Web3 project built on NEAR, is creating games that merge NFTs and DAOs to empower users to take control of the games they love. OP Games allows developers to turn entire games into fractionalized NFTs. 
Shroom Kingdom
This is the first play-to-earn video game built with web technologies running on the NEAR Protocol Blockchain. Other watch-worthy projects include OPGames, ZedRun, Near Lands, etc.
ECOMMERCE
Gorilla funds are developing the Shopify for NFTs on Mintbase. Seeing as many artists, collectors and NFT enthusiasts will have numerous collections, aka shops, the team at Gorilla Shops are working on a place to showcase them all. 
This layer-one blockchain with impressive features, innovative projects and easy-to-use interfaces are breaking the barriers to blockchains.