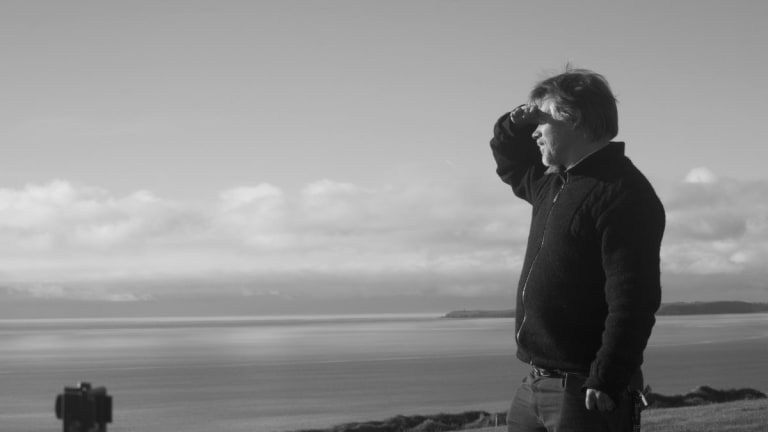 Simon Cocking: From Distributed Careers to Decentralized Technology
It was perhaps inevitable that blockchain would capture the attention of Simon Cocking, a man who has lived and worked in Europe, Africa, Asia, North & Central America in interconnected but diverse fields of study and work. Faith from Blockleaders traces his journey through sport, teaching, art, and ICO advising.
In the 90s, between traversing four continents, Simon Cocking still had time to bag his first set of degrees: History BA and Economics MA. With his thirst for knowledge, however, he was not done. Between 2010 and 2014 he graduated in two new areas, software engineering and then digital marketing. Simon Cocking believes beyond reasonable doubt that we are lucky to be among the early adopters of this breakthrough technology called blockchain.

Having devoted ten years of his life to working with a team to build an environmental education company, Simon personally knows the value of equipping others with vital information for the future. "Blockchain is a global, decentralized way to safely store your data and measure micro-transactions of value between one party and another."
He explains blockchain's immutability and decentralization with this simple metaphor: imagine you lost your smartphone in the ocean, while the device is now lost forever, you will still be able to access your emails once your new device is connected to the internet. Same with data on the blockchain.

As a lover of sports, music and adventure, how exactly did Simon end up becoming ranked #1 on ICO Bench? Sports helped him develop a competitive spirit and a collaborative, team-driven approach "to play well, win when possible, and have fun while doing so." Living a life of balance, his love for music helped him to "appreciate that there is more to life than just competing and wanting to win."
Those in the blockchain space know that it involves lots of travel. After all, the world is Satoshi's canvas, as the big picture gradually unfolds, block after block, and country after country. Simon's love for adventure and travel has made him realize there is a beautiful world out there and it is important to be open to new experiences, interesting and diverse people.

On the academic side of the coin, Simon had a great love for math and English, both of which lent something to his retraining in tech. Quoting Steve Jobs, Simon says: "When you look back it is easy to join up the dots for sure."

Don and Alex Tapscott's book, Blockchain Revolution, detailing the near-unlimited potential of this emerging technology, was an eye-opener for Simon. After writing about use cases of blockchain technology for four years, he decided to answer the great call to arms in the ongoing blockchain revolution.

Like those before him, Simon brought to the decentralized space skills he already possessed and, before long, people launching ICOs and blockchain projects began contacting him to help with their projects' marketing. A hundred and fifty plus ICO campaigns later, he is now being ranked as #1 rated advisor on ICO Bench based on cumulative funds raised.

Just because the phone rings non-stop for Simon, from blockchain and ICO projects seeking to retain his services for marketing their projects, does not mean he accepts them. He has a specific philosophy about the kind of projects he undertakes. First of all, they have to be interesting and offer value, first to themselves, secondly to you and me, and then most importantly, to the wider world. Failure to pass this first litmus test will result in Simon turning them down. Another red flag is any inability of the project to convince him "of their worth or potential merit."

He hopes blockchain projects will strive to be accountable, develop real-world use cases and actually fulfill their roadmap. "I think we're still early-stage. There is still so much to do, to show that we are beyond the proof of concept phase and actually into real, working, transformative technologies." So enough of the road shows, let's see blockchain solving people's everyday problems.

"In an online digitally-connected world, many of the people we work with are people we have never met in person, but some we trust and want to work with again and again, others… less so." As no man or woman is an island, Simon believes in allocating small amounts of trust to the people he works with. "See how they perform and respond to this, then allocate larger amounts and then repeat." For him, it's important not to be too egotistical seeing that, together, each achieves more; it always takes the participation and buy-in of others. "If people are helping, backing and joining in with your work and goals, then hopefully you are on the right path."

Measuring the impact of one's effort is subjective, even where the target is achieved, a different, unexpected result could surface. For instance, back in 2001, Simon and his team drew up a target list of all the goals they hoped to achieve for a government regeneration agency they were working with. Fifteen years later, virtually all of the goals had been achieved, BUT none of the people he had been working with (including himself) were still in that same job anymore. They had moved on, been promoted, retired or changed jobs. Does that mean the project was a failure? Of course not, and it illustrates that it is very hard to objectively ever know what your impact on the world will really be.

He goes on to say that what matters is to act with good intention, following the belief that you are taking the best action possible. Especially as not everyone else will agree with you, either at the time, or even ten plus years later, but that doesn't mean the project is not actually a success.

Before his involvement in blockchain, Simon kept busy with Ultimate Frisbee, Irish Tech News, a busy career as a community artist, and parenting. Different fields, but often presenting similar challenges and all involving teamwork. "Time and time again, it is the people, not the tech that often present the biggest challenges. So, if you can deal with people, then you will excel in most areas." Simon rates Emotional Intelligence as a must-have in one's working life and advocates a proper distinction between work and personal life. For the work life, everything is 'just business'. This will help one keep a healthy perspective on things, and solve problems encountered faster.

At Irish Tech News (ITN), of which he is co-founder and editor-in-chief, Simon helps bring technology news to the masses. ITN had humble beginnings as an Irish-focused tech news site and has grown over the years into a worldwide brand now ranked number one technology blog in Ireland by Alexa. Not surprising as the site has been amassing awards since 2014. By 2016, they decided to rebrand and expand their horizons. While the niche was still tech, they made provisions to accommodate a larger audience beyond Ireland. It was while producing quality and educative content for ITN's audience that Simon began writing about blockchain use cases. Since answering Alex and Don Tapscott's call to action, he has continued to provide such content as his personal contribution toward the mainstream adoption of blockchain and crypto. The pen is mightier than the sword. He still keeps busy with Irish Tech News, helping blockchain projects market their decentralized projects.

With five national wins, one Uk and four Irish, under his belt, Simon has played, captained, and coached Ultimate Frisbee, an Irish National game with its origins in the US. In 2001, he coached the Men's National team, in 2003 the Women's National team, and then in 2011 the mixed team. After playing and coaching, he went on to have two stints as president of Irish Flying Disc Association.

Award-winning tech blogger: tick. Award-winning Ultimate Frisbee National team member: tick. Simon adds brighter colours to this through community art, mostly mosaics and murals, which has involved working with an Arts Council project in the Smithfield area in Dublin, where local children learned how to create mosaics. They used local materials such as cobblestones, ceramic tiles and bottle tops from pubs. He says, "You keep hearing people say, 'I'm not an artist'. We keep saying, 'You don't need to be'." As tribute to his experience in Honduras, Simon says: "Every time you work with others the final outcome is the result of a coalition of inputs, energies, and ideas on the way things should be done. The mosaics were a great way to make an exchange, a link between my sponsoring organisation, City Artsquad, who kindly allowed me the time to go to Honduras, the local community groups who now have their first ever mosaics on Utila, and me, the artist who learnt and saw so many things from the local people - including that my name in Utilan meant, yes man, no problem, chill out."

For Simon, it's been great to travel around the world, speaking at events and getting to meet people he has worked with in person for the first time. During his travels, he takes the time to get to know people more, over a cup of coffee or a few beers. "From here you have a much better sense of people and who you want to work with further."
Simon's advice for newcomers hoping to build a career in the decentralized space is: "Be more specific, find a project that is relevant to you, and that you can be passionate and excited about. Blockchain will soon become as ubiquitous as the internet, so you need to be ahead of the curve and do the research and work out which part of it is right for you."