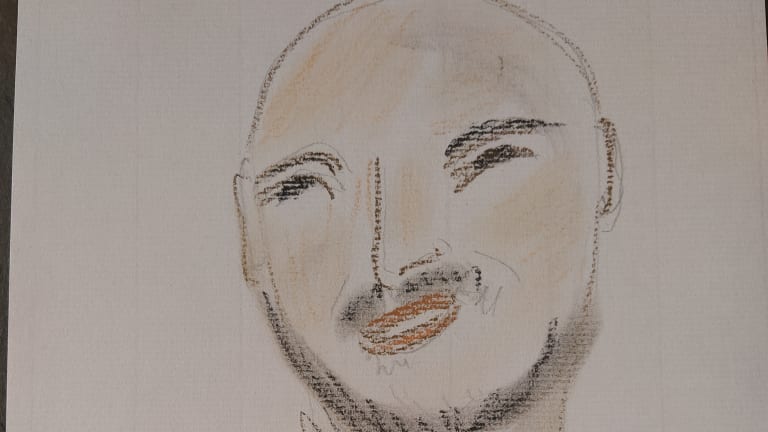 Running Meaningful Hackathons with Edward Buchi
Persons of Interest, Volume 1 by Jillian Godsil. This interview with Edward Buchi was first published in the 2020 critically acclaimed book of Web3 Founders.
Edward Buchi is very keen on Hackathons. When I spoke with him today he is running a month long virtual hackathon with some 20 plus groups participating so far. He doesn't know what the final number will be as people are allowed to enter at any point. There is only one important date – November 6th 2020 – when all submissions from the hackathon contestants must be in.
He's done this on purpose. His hackathon, Block Hack Global run by Bitcoin Bay, is different on a number of counts. Anyone can enter – even existing projects as long as they define where they are at the start of the hackathon.
"It seems a little crazy to penalise startups that have already begun working on ideas. I know most hackathons like a clean field approach but we are in the business of creating real projects and real businesses from this hackathon – there is proper funding for the most successful startup - but for us, success would be a number of companies resulting from this experience."
Edward is based in Toronto and began his career in Design. He began freelancing with some frontend designers working on blockchain projects. He didn't pay much attention to the technology until several more blockchain projects came into his purview.
"Then I began to understand the potential of blockchain – but I also knew it needed to be explained and socialised."
From this several Meetups were hosted in Toronto in 2014, developing into a formal group called Bitcoin Bay around 2017. The meetups grew from small beginnings to regularly attracting 200 people at each event by 2017.
"We also discovered that despite our varied backgrounds, political leanings, outlooks on life, we had one thing in common. We all had a mission to build an ecosystem around blockchain and so Bitcoin Bay was born. We also had the tools to help startups, from marketing to devs, and that is where we focused our attention.
"And in particular, we found hackathons worked. Hackathons proved an excellent instrument to build the ecosystem and help deliver new businesses and companies."
Edward defines a hackathon as a programme, of any duration, where a team comes together and works intensely on a certain project.
"It's a sprint and there needs to be an outcome; either business or startup or technology, offering some kind of prototype."
The current hackathon, Block Hack Global, is both startup and technology at the same time. There are 20 mentors available to each team across Discord. The mentors' avatars are colour coded for ease of access and teams can post questions and get fast replies. There are a number of different rooms in Discord where mentors aligned to PolkaDot, SLP and Bitcoin Cash monitor the different teams. No one is directly assigned but everyone can get answers as and when they need them.
Edward has also lined up six investors to look at the top 10 teams at the end of the hackathon.
"These are real investors – not pretend people, and one of them is prepared to invest $50,000 in a winning team. This is a key differentiator in our hackathon – we want to turn projects into real businesses."
There are also bounty challenges from different sponsors such as Harmony.one. so that teams can aim for alternative results and still win prize money.
But it doesn't stop there. Edward has arranged for some 27 workshops on a variety of topics to run over the hackathon. If people cannot view them live, the presentations are recorded and available for viewing whenever suits.
"We use Crowdcast as a platform which has some cool features. If you are viewing a recording and you spot a question asked during the live presentation which interests you, if you click on the question, the platform will bring you directly to the answer in the video."
At two hours each, that results in more than 54 hours of education for the teams involved and it was all donated by the various speakers.
Throughout the virtual hackathon, which lasts for one month, Edward encourages the team to engage in two ways. The first is to join an informal happy hour on a Thursday just to shoot the breeze. Then the teams must give formal feedback on Friday to update on their progress so far. They can also ask for help in both forums and Edward and his team will endeavour to help through relevant mentors, dev or business assistance.
Last submissions must be made by November 6th, A judging period will take place between November 8th and the 12th, on November 14th there is a closing ceremony with remarks from the investors and most importantly the announcement of the various prizes.
Another reason this hackathon is unique comes from the background. Edward and his team had been running hackathons before with more than 200 people involved. They took their experience and brought it into the virtual event.
"I mean we are running this like a professional production: we have our art director, our show runner, our producer – all the people that were needed in real events are still here in the virtual.
"Then there is the sales team; they are very focused on keeping our sponsors happy. Overall, we are flexible which is important in a virtual event.
"We are also blockchain agnostic, we want the business or technology idea to succeed on whatever blockchain they choose and that is reflected in the variety of technologies used by the competing teams."
The teams are also working across a range of projects from DeFi, Identity solutions, to jukeboxes – some fun and some serious ideas.
This is the first virtual hackathon organized by Bitcoin Bay but next year they aim to host at least four, one each quarter.
"Or if we can get more sponsors and partners then we can host more and also host them all over the world."
Click here for NFTs from Persons of Interest
For more information on this Collection of Stories click HERE