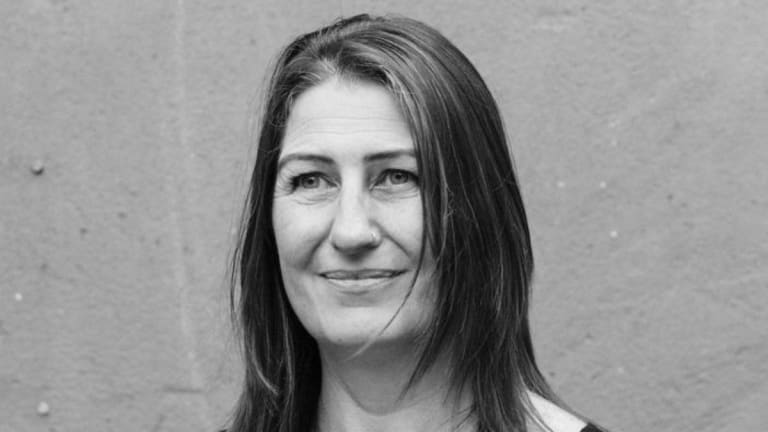 Rhian Lewis: A Woman's Journey Through Journalism, Blockchain, and Beyond
Rhian Lewis is one of the founding members of the London Women in Bitcoin meetup, which has steadily risen in both attendance and relevance since its inception back in 2014. Rhian gave Blockleaders new insights into this event and what it means to be a female entrepreneur in the blockchain space.
She recently conversed at length with Fernando Sanchez to discuss technology, blockchain, and her love for that beautiful city on the Rhine, Berlin.
From Tokyo to Berlin, and anywhere in between, Rhian Lewis is a global woman whose life thrives in technology.
Among her accolades, she is an experienced test automation engineer, a website developer, and more recently, a rising blockchain consultant. Rhian can be found speaking at events such as Blockchain Live, Blockchain Expo, and other blockchain and crypto-related events.
More significantly, she is the co-founder of London Women in Bitcoin, which hosts regular meetups to discuss the fascinating world of cryptocurrencies. I caught up with Rhian right after she returned from a trip to Tokyo, where she participated in a fintech conference.
On technology
Rhian's resume is packed with technical stuff, and I wanted to find out where her interest in technology began.
"I don't think there was any pivotal moment in my life, in relation to technology. I think there are things that people enjoy learning about. I was always fascinated by financial systems, by the way things work, and that's what made me go off and do a BSc in Economics.
"I've always been super-interested in the technology world, I think technology is really exciting. Most of all, I'm interested in the concept of decentralization, particularly in relation to payments.
"In fact, my interest in decentralized payments goes back to the 1980s. I was in University at the time, and I remember the eCash paper, back in 1982. I was fascinated by the idea, but it obviously took another two decades or so for technology to evolve sufficiently to make it a reality.
"I did my Bachelor of Science in Economics, and when I first read about Bitcoin, I was absolutely fascinated by this idea that you could use Mathematics to stand in for trusted intermediaries."
On life as a journalist
Interviews sometimes take unexpected turns, just like any other conversations do. I was not aware that Rhian had been a journalist for some 20 years, but I was indeed pleased to hear more about it, as this struck a chord with me.
"I worked as a Digital Journalist for The Times of London for eleven years. That was quite interesting work and, in a way, it was easy for me to transition into a more technical role.
"Back then, I used to program as a hobby, having always been very interested in making things and figuring out how things work. So when the internet came along, I taught myself how to program, started building websites and web apps. For quite a long time, I wrote for a living and I programmed as a hobby. I made the leap about nine years ago, and now, I program for a living, and write as a hobby.
"I much prefer what I do today. I don't need to focus that much on people as before, I can put my head down and work, which I really enjoy. Time flies."
On falling in love with Berlin
The late David Bowie once said that Berlin is the greatest cultural extravaganza that one could imagine.
The German capital is a kaleidoscopic hub of avant-garde art, architecture, technology, and so much more. The city on the Spree river is steeped in history, it is a place where a dark past and a graffiti-decorated future live and thrive. Rhian is partial to the place.
"I fell in love with Berlin. I work as a software engineer and do contract work for different clients. In 2014, I was offered a six-week contract with an automotive manufacturer.
"This was shortly after I became involved with cryptocurrencies. I had made a lot of contacts online, and one of these contacts - Anna - was in Berlin, so when I got the chance to go there through the contract, I jumped at it. There is a very strong cryptocurrency grassroots presence in Berlin, lots of exciting technology companies.
"So my contact, who used to run a regular meetup for Bitcoin enthusiasts in Berlin, welcomed me and asked me to join her group, which I did, and met loads of interesting people. Six weeks turned into six months, and for the last four or five years, I've split my time between Berlin and London. I love Berlin, there's an amazing crypto scene there. I spend as much time as I can there."
On blockchain and its influence on today's world
Blockchain technology has become the Holy Grail of many technologically-focused minds. There are currently hundreds, if not thousands of blockchain-enabled projects in development. I was interested to know how Rhian approached this aspect.
"My interest is primarily in the economic field, payments in particular. But there are many, many other aspects of blockchain.
"I don't see blockchain as a single technology. Instead, I see blockchain tech as a combination of many different technical aspects, such as timestamping, cryptography, distribution. Each of these elements may suit different solutions. Different problems require different solutions, so we see a mix of different technologies, some of which are closer to an actual blockchain, and some of which are related technologies.
"I believe there's a problem at the moment, whereby people have been using the technology to do the wrong things. The maturity of the tech hasn't quite caught up with what will be possible in the future.
"I've seen people using blockchain just for the sake of it, and as many as 90% of use cases do not require blockchain technology, so I think people need to think about what to use this tech for, and why."
On her CountMyCrypto project
We all have, or remember, that one project or endeavor which was born out of pure love for the subject matter. Rhian spoke about her own favorite endeavor, CountMyCrypto.
"CountMyCrypto has been such a big part of my life for the last few years. I started doing some crypto trading back in 2013. The crypto world was a bit all over the place at the time, with a myriad of wallets, exchanges, and all sorts of things. I could never figure out how my portfolio looked at any given moment, so I decided to write a script that would use the APIs from several different exchanges, and just aggregate all the data into the one place that would be easy to use and understand.
"I made a back end that worked, and a friend of mine put together a nice front end for it. So we created a web app together and launched in 2014. We were one of the first alt-coin portfolio trackers. The project gained momentum, and recently we were hitting 500,000 page views a month.
"We are in the middle of re-launching the app with a raft of new features and other improvements. It really is my pet project. I check it every morning when I wake up. 
"I met some of the most interesting people of my career through that project, and this is one of the most exciting aspects of both cryptocurrencies and blockchain. I've met some really amazing people and made really good friends."
London Women in Bitcoin
The blockchain space is currently dominated by males but there are plenty of emerging groups and associations in Europe and across the world who are trying to break that dominance.
Rhian is the co-founder and co-host of London Women in Bitcoin, one of London's most prominent crypto-related meet-up group. She spoke candidly about why she created this space.
"I started London Women in Bitcoin with my friend Magda in 2014. It was a rather small group at the beginning, but it has grown to over 100 members during the last four years.
"I had attended a few crypto-meetups during my time in Berlin, and when I came back to London, I thought it'd be a great idea to start up a similar group here at home. There were very few women working in the crypto space in London at the time, so my friend Magda and I decided to set up the London Women in Bitcoin meetup.
"It started off rather humbly and small, to be honest, there would be just four or five of us sitting around in a bar where they had a Bitcoin ATM, so you could use crypto to buy coffee or whatever. The original idea was to provide an outlet for women who were working in the industry and to welcome new people into the group, show them how to set up a wallet, using the Bitcoin ATM, and basically teaching about the crypto ecosystem.
"The meet-up grew, helped greatly by another friend of mine, Neha, who runs blockchain payments firm Smoogs. So London Women in Bitcoin became a full-on event where we have talks, etc. We are now based at Skills Matter, a technology education space here in London.
"So now we meet every couple of months and have guest speakers and are very lucky that eToro sponsors us so we get pizza on the night!"
The future evolution of blockchain
Blockchain tech may be in its infancy, but it's rapidly evolving. The next five to ten years will be crucial to see the direction that blockchain takes and how its reach spreads to a number of industries. I was curious to know what Rhian thought about this topic.
"I think the next few months are going to be really interesting. There's a lot of instability in the world's financial system, especially in terms of Bitcoin in the capacity of digital gold. It will be interesting to see if people want to move towards Bitcoin, rather than national currencies. I can foresee a future where you have integrated wallets for crypto and fiat, where it's really used to switch between them and decide what to pay with.
"The things we are seeing at the moment, there's a lot of infrastructure stuff happening. This is invisible to the general public, but in terms of supply chain and financial institutions infrastructure, I think there will be a lot of changes that will come about, but people won't be conscious of. I think it will take another two to three years before we see people using decentralized applications in a conscious sense.
"My one prediction is that the future will keep being unpredictable."
Coda
Rhian Lewis has become a significant piece of the blockchain ecosystem in the British capital through London Women in Bitcoin, empowering women to partake in the crypto revolution.
Always in motion, the future is. So spoke Yoda, the wise Jedi Knight that mentored Luke into the ways of The Force. Rhian adds her own flavor when she says that the future remains unpredictable.
Either way, we all look forward to the future of blockchain.
You can follow Rhian through her LinkedIn profile.