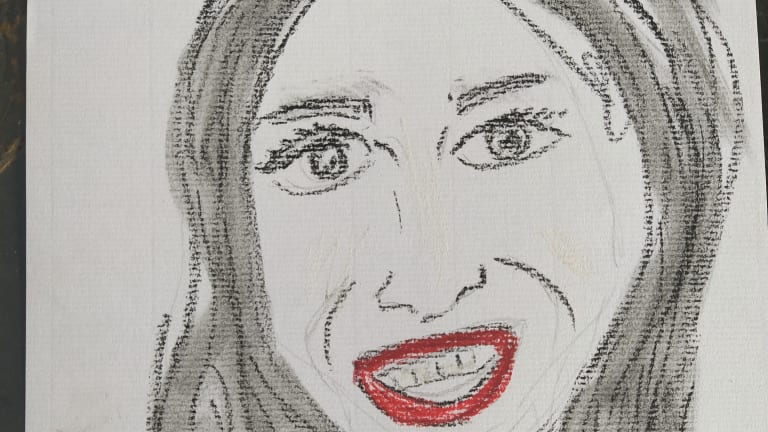 Regulating the Financial Sector with Teana Baker Taylor
Persons of Interest, Volume 1 by Jillian Godsil. This interview with Teana Baker Taylor was first published in the 2020 critically acclaimed book of Web3 Founders.
In October, Teana Baker-Taylor took up the reins as the General Manager of the UK for Crypto.com. She leads the U.K. business strategy and oversees operations, including leading licensing efforts, regulatory affairs and business development.
A heavy hitter woman in finance, Teana was previously the U.K. Director for Binance, where she was responsible for its U.K. and European expansion, leading market strategy and product development. She also held a role as Executive Director and board member of Global Digital Finance, a not-for-profit initiative fostering discussion on global policy and governance for blockchain and digital assets with policymakers, regulators and industry participants. Before joining the blockchain industry, she held senior strategy, communications and marketing positions at financial giants like HSBC and Citi.
Her path to leading growth for some of the industry's largest players in the financial heart of Europe was not strictly financial. An American citizen, her job with Hilton Hotels allowed her to cross the pond with her husband and to become ensconced in the world of finance.
"I had begun my career in finance; during the dot.com boom I worked in mergers and acquisitions in deal teams. Initially, I was on the deal event/communications side of the business but I had to understand all of the commercial objectives and issues to be effective."
"Once settled in London, I found myself being drawn back to finance again. While working on the marketing side I discovered the importance of being able to communicate our services to clients. I was very curious about financial behaviour and how legacy systems did not always fit today's requirements and soon I found I was moving into payments and product development."
From there it was a natural step from innovation in payments into blockchain.
"I was working on mobile payment projects focused on increasing access, speed and removing intermediary friction. DLT and blockchain use cases began to emerge as new options to remove some of those frictions. I was still working for a bank, but we could see where DLT could improve not only payments, but also simplify functions that have been traditionally very paper driven – like letters of credit within trade finance. Trade settlement within capital markets was another area of opportunity."
Teana became involved in discussions between banks, with different consortia looking to tokenise settlements. Working within the traditional financial space, she understood the imperative of regulations. When she jumped into the digital asset space, she identified the then significant communication gap between regulators and the people building the ecosystem. As a result, she became very involved in a number of advocacy groups including CryptoUK, Global Digital Finance and more recently, Blockchain for Europe.
"There is a risk-perception gap – and a general information gap – between policy makers and innovators and education is key to bridging that lack of understanding and how to effectively risk assess digital assets. With this new technology, enabling the transfer of value, whether classified as 'money' or not, governments and regulators are charged with protecting people from risky investment and scams.
"As the regulators become more active in this space and begin to articulate governance frameworks, we, the industry need to actively engage to help them make decisions that make sense practically and support innovation. Ensuring policy makers have accurate information enables them to make better informed policy decisions."
Teana's appointment at Crypto.com, comes amidst a record growth year for the company: its Visa cards began shipping in the U.K. and in March, its global user growth has rose from 3M in July to 5M+ in October and looking to expand its European presence. She is excited to be part of the journey and building new routes of access for the UK market initially and then European centres.
Strategy is her thing and at Crypto.com she is motivated to use her local market expertise to tailor financial services and products to suit local needs. The recent FCA report in October highlighted the onboarding of 1.1 million new people buying and selling cryptocurrencies in the UK alone.
"That is really encouraging and I'm looking forward to being able to impact the continued growth of this space."
Teana acknowledges that the nature of the crypto markets is volatile. As for DeFi, she is watching this area closely.
"There have been a few bangs for sure, but that is the hallmark of the crypto world where everything moves at speed. It succeeds fast and it fails fast. DeFi today is the most nascent area of an industry in its infancy. There are opportunities for big rewards today, but the risks are equally great." 
Click here for NFTs from Persons of Interest