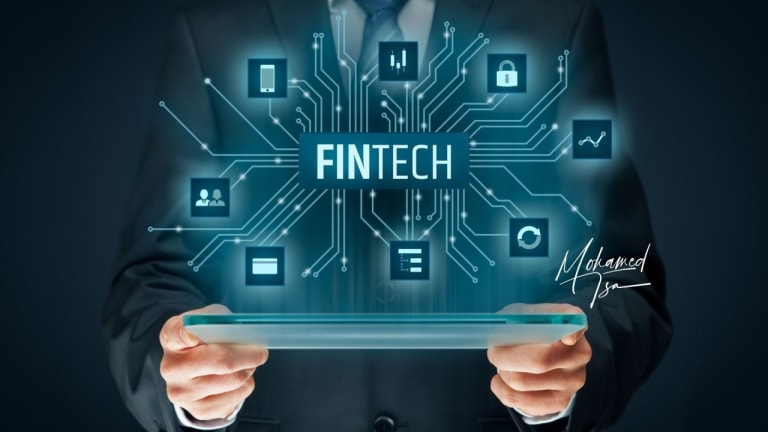 Quick Thoughts on FinTech Evolution in Bahrain
by guest columnist Mohamed Isa
Note: This is my first contribution to the Discussion Forum of the "Introduction to FinTech" online course by Hong Kong University on EDX.
It is my pleasure to share my thoughts on FinTech from our country – the Kingdom of Bahrain.
I embrace technology. I remember taking my first online course on Risk Management in 1998 when working at the Risk Management Unit of Gulf International Banks. This made it so natural for me to jump on e-banking services in 2001 with Citibank. As an employee of a multinational company – Unilever – it made my life easier to make payments and receive them regardless of my location. However, at that time, we did not have the privilege of Authentication Apps or One-Time-Passwords (OTP). We had to accept a higher level of fraud risk. At a later stage, I received my first Physical Key to approve online financial transactions from HSBC.
That was phase one of FinTech for me. In phase two, I signed up for PayPal. What a convenient way to make payments online without having to enter your credit card details for every transaction. Your data is encrypted and stored somewhere. All you have to do is to enter your password. This facilitated countless transactions for me, especially when dealing with my books' international editors and publishers. PayPal and other payment facilitators are yet to be household names in our region, but I am sure it is a matter of time. AliPay and the likes will be everywhere. 
In Bahrain, the Government is planning to position the country as a FinTech Hub. The Central Bank of Bahrain (CBB), the Bahrain Economic Development Board (EDB), and Bahrain FinTech Bay are creating a compelling environment to attract and support FinTech startups through various schemes to achieve this vision. They have made commendable progress so far. You do not have to look any further than – ila Bank. It is the first digital bank in Bahrain. It is very popular with the youth because of its positioning, offering, and creative communication campaigns. And there are other exciting projects like Rain, Coin Mena, and Tarabut Gateway. 
As for the leader of FinTech payments in Bahrain, it is, without a doubt – BenefitPay by the Benefit Company. The App is available both for iOS and Android smartphones. It made our life much more comfortable and happier. You can make and receive payments almost everywhere. Now, I do not worry when I do not have cash on me at the Gas Station. I choose the pump number, pay, and drive! 
And for a laugh, we always say, no one can escape paying their share of the diner's bill anymore. If you forgot your wallet, pay me using BenefitPay!
These FinTech tools made our lives so convenient. However, I do not wish anyone to have the inconvenience of their Apps being hacked. As technologies evolve, hackers upgrade their attack techniques to find little cracks to do what they do best – steal. Companies must intensify their Research & Development efforts to improve our digital lives and security. A friend of mine is working on an innovative face recognition technology to improve transactions' security.
I am looking forward to diving more in-depth into the World of FinTech as I am a Co-Founder & Board Member of a FinTech Startup – Marhaba DeFi. And I am planning to start a FinTech startup in an untapped jewelry sector. We will make waves in Bahrain and beyond!