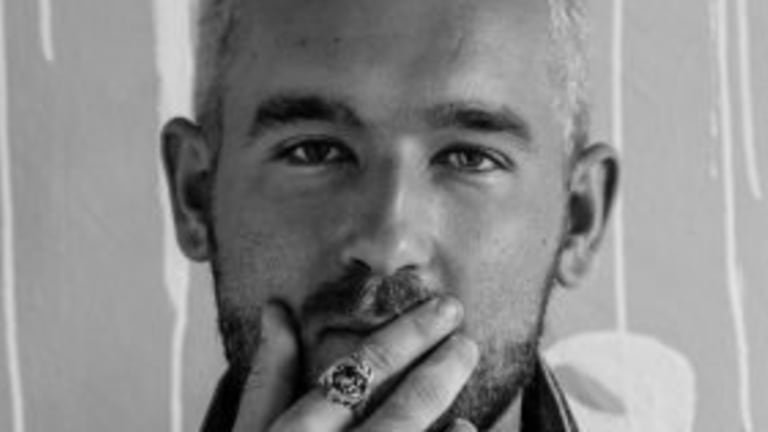 Michael Jacobs – I am Nye
Michael Jacob at the tender age of 26 has lived more lives than many do at three times his age and he has a purpose. Read this article to learn how partying, golfing and being a hippy has made a difference.
Want to figure out what you want to do with your life? Well, Michael Jacob at the tender age of 26 has lived more lives than many do at three times his age and he has a purpose. Read this article to learn how partying, golfing and being a hippy has made a difference.
Partygoer, hippy, traveller and now a brand ambassador with a huge following, Michael Jacobs has also learnt some of life's most important lessons when it comes to people, the earth and how humans are currently destroying the planet. But he has a different twist which I have not considered before. Yes, humans are destroying the planet, but the planet will have the last laugh he reckons. If or when, depending on your viewpoint, we finally finish off this green and wonderful place to live, it will be us – the humans – who will be destroyed and planet earth will continue on, maybe in a different way but it is the humans who will lose this battle.
That is a different viewpoint. Yes the end of the world but only the human world, not the world itself. That thought, ironically, gives me hope. If we commit humanicide that is one thing, to take the planet with us reeks of matricide.
Michael is only 26. One year older than the English Romantic poet John Keats, it is still a young age to have gathered his story to him so far. In fact, he is almost Shakespearian in the multiplicity of roles he has inhabited.
Now a leader in Blockchain he uses his ability to understand, engage and promote clients in this fast-moving world. To give an example of his charisma in just six months last year he grew his Twitter following from zero to more than 42 thousand. Anything he does, he does with passion.
Born in California to parents working in security, he was an only child. Did that bother him? Heck, what other life did he know? "How can I say it was better or worse, it was the only life I knew."
He was an A student but also a keen golfer. He held his first clubs at 6 years of age and quickly progressed to becoming a competitive scratch golfer on the junior circuit. "I was always competitive. If I did something then I wanted to be the best."
Entering college at the University of Arizona, lots of things changed in his life. For starters he stopped playing golf competitively, it had become not a chore but no longer the joy it once was. "I made a conscious decision to leave behind golf as I started a new phase in my life."
College itself was not a joy either. "I quickly realised I was not a big fan of formal education so while I enjoyed the social side of things, the classes were tougher. This experience was all bound up in the idea that I did not know what I wanted to do – I hadn't a clue, to be honest. I felt I was learning all this random information and what was the point?"
So Michael did two things, two very 'Michael' things. Firstly he managed to complete his degree in three years, two years ahead of schedule. Secondly, he made his new student party fun into a business. "I have always been an entrepreneur so it came naturally."
The second part is quite crazy. Arizona is very much a party college and so Michael created a platform to showcase these parties. He attended campus parties that became the stuff of legends. He would relate stories of these parties to friends who might not even believe him. "We had thousands of people at pool parties, we had hosts like Playboy, and we were attending events like you might see on comic Hollywood frat films."
This led him into his first business – collegereg.com – which basically acted as a party online aggregator. The ultimate party site for students to share exploits.
In his third – and final – year, Michael spent the summer in India taking on extra classes; which in turn allowed him to shorten the term of his degree. "This was an amazing study period which impacted on how I think but also fuelled my entrepreneurial side. My next big project called Social Link was formed during this time."
Social Link was based on the idea of bridging the offline and online. When you meet someone in real life and face to face, you could push one button and you were connected across all your social platforms.
This was a serious business and happened in 2013. In no time (well between three and six months) there were 15,000 users (did I mention that Michael is the ultimate community builder) and Michael was being featured in Entrepreneur Magazine and Yahoo News.
Despite the success of this app, Michael sold it in 2014 and basically covered his personal investment costs. He cites differences in work methods between him and his partners. As a result, he is loath to jump into bed with another partner any time soon. "Let's just say it was a lesson worth experiencing." So despite the line of VCs queuing up to invest in the app Michael called time on the project.
It was around this time that he first heard about bitcoin. And he used it for buying drugs on silk road with his buddies. He laughs when he tells me this. Hardly anyone in this space admits to buying drugs using bitcoin – yet many early adopters were doing just that. However, the other subtleties surrounding the impact of digital currencies eluded him at this stage. "I was just too young and only interested in easy ways to buy drugs."
By 2017 he did some more research in blockchain, cryptocurrencies and the history of money. He was starting to get hooked. He invested and he traded bitcoin and alt coin but the increasing philosophy behind the technology appealed to him.
"I truly felt that the blockchain ideals were aligned to my personal goals."
This alignment was less as a result of the party animal cum entrepreneur and more the life that presented to Michael post-college. "I became a hippy, largely influenced by my time in India."
After Michael sold the app, he had some spare money and so he headed off to Costa Rica with all his possessions in his backpack. He volunteered on a ranch initially undertaking manual work. "I'd never done that before but I wanted to find out who I was – working on the land and with animals. It was a very spiritual time for me, an awakening."
Michael feels passionate that the way we are organising on earth is not working. "We need to find a different way to live. There is a huge disconnect between our minds and our hearts. We need to become introspective rather than looking at the external and blaming others – if we want to survive."
It is at this point that Michael posits the idea that the planet will survive regardless of us. "If we are too much, it will just tell us to get lost."
Around this time too Michael found love. He felt deeply in love with a woman considerably older than him with teenage children. The ex-husband also lived in the same house creating an unusual household. She was very wealthy and also very manipulative. Despite the differences and challenges, Michael felt that he wanted to marry her. They travelled continuously and attended conferences like Burning Man. The relationship ended, badly, in 2015.
Michael was devastated and not in a good place. He felt as though he had lost his confidence. He began taking more drugs. He became homeless for a period. He went to his parents but his drug taking was too much and he argued with them. Again homeless he had no idea what to do with his life. At one very low point, he contemplated taking his life.
Then two years ago, having very much reached the bottom, Michael got clarity. He ditched drugs and alcohol. "Breaking my addictions was very tough but I knew that for me to succeed I had to get clean."
The competitive force inherent in his nature came to the fore. "I knew I was given an opportunity and I did not want to waste it. I decided to put my life back together – for me."
Getting sober and getting clean allowed Michael to focus his energies on his business. "I am very grateful for a second chance."
Michael went back to his hippy ideology and his love of blockchain. He set up a channel and shamelessly copied the American presenter, William Sanford Nye, better known as Bill Nye the Science Guy. And so Shill Nye the Crypto Guy was born. "Some friends and I had a lot of fun creating fun names – another included Shilling Shatner."
Either way, the joking, and the name Shill Nye stuck. Michael now goes by the name of I AM NYE in his podcasts and branding.
Community building is what he does best, as amply demonstrated by his Twitter following last year. Now he bills himself as a content creator and digital marketing specialist in the cryptocurrency and blockchain space. Throughout his social channels, he shares his perspective on the future of this emerging industry. He does this through all different types of mediums including written content, audio, and video.
Michael, or maybe Nye as we should refer to him in this role, is an avid speaker who travels the world to share the importance of transparency in the blockchain space with his audience.
Nye believes that changing the company culture will also revolutionize the entire blockchain industry. "The community is the most important factor in this industry and being upfront about where you are investing your money, how far developed is your technology, and more can really help companies create an authentic connection with their audience."
I listen to some of his talks and love the energy of his presentation. Nye doesn't care how much money anyone has made from cryptocurrency – often the bugbear and distractor from what is actually happening in blockchain.
When we first connected Michael and I spoke about the current financial model and how broken it is. People just accept money – they accept the concept of qualitative easing much in the same way we have come to accept the term collateral damage when it refers to the loss of human life, notably civilian life, in war-torn regions. How much easier to say collateral damage than innocent civilian deaths? How much easier to qualitative easing than counterfeiting money?
When Nye talks he focuses on what people are building, what they are contributing, and how are they adding value. And he asks the WHY. What are people doing to add to the space and why are they doing it. For Nye there are too many immoral people and companies that are being built on immoral grounds, just looking to get a quick buck. He is very plainly not interested in these plays.
For Nye is it all about the long term goals. He passionately believes the blockchain space can and will change the world. For him, core to this premise is the concept of transparency. The heady days of the ICO raise in 2017 and 2018 only focused energy on the lack of governance displayed in some cases and total scam in others. This very lack of transparency meant that organisations were not able to build communities and this is the central tenant to Nye's work.
His most recent projects are bringing transparency to his clients and allowing them to build communities. He divides his time between Elevated District, which uses social media to help blockchain startups, and Evolvement, the financial podcast. The latter is a podcast which revolves around Bitcoin, cryptocurrency, blockchain technology, and how these play a role in the current financial models and economic systems of the world.
"Unless we build transparency and incorporate morals, we are going to create an industry that quite frankly I don't want to be part of."
It appears that Nye, aka Michael, has his work cut out for him, but he believes in leading by example. "If we, as individuals, put transparency initiatives into our ventures then we will force other people to have to look at it in the same way. To create meaningful, long-term structures we need to be transparent with our audience. That way we can create a community that actually cares about the project and not just the price."
For more information, visit https://www.iamnye.com/