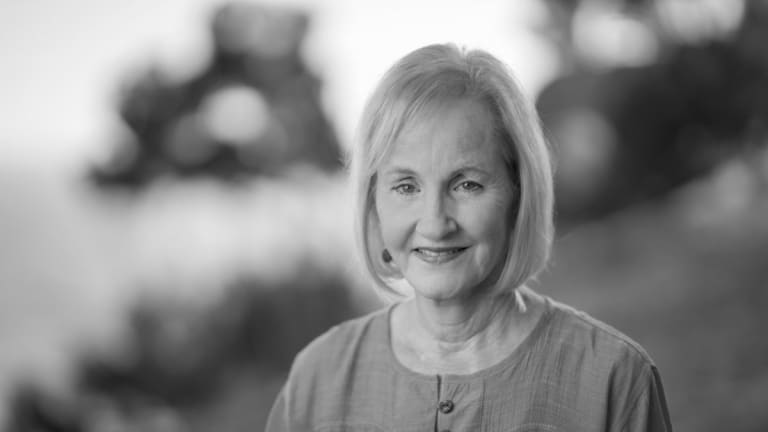 Lyn Ulbricht - The Light At The End Of The Silk Road
Lyn Ulbricht talks to Blockleaders about her fight for clemency for her son, the failure of the US war on drugs, and her hopes for the future.
The mother of imprisoned Silk Road founder Ross Ulbricht talks to Blockleaders about her fight for clemency for her son, the failure of the US war on drugs, and her hopes for the future.
William Goldman, the author and screenwriter who died in November at the age of 87, has an unlikely connection to the development of Bitcoin. In his popular fantasy novel and movie, The Princess Bride, the Dread Pirate Roberts is thought to be a fearsome and ruthless swordsman of legendary proportions but is revealed not to be one person at all. The Dread Pirate title was passed down through generations, with each holder settling down to enjoy their plunder once they have passed the mantle to a worthy successor. Goldman is best known to filmgoers for bringing to life some of history and Hollywood's most famous anti-authority figures, winning Oscars for Butch Cassidy and the Sundance Kid and All The President's Men.
The Dread Pirate Roberts, politics, libertarian anti-establishment sentiments, and the fall of the anti-hero are all present in the story of Ross Ulbricht, the founder of The Silk Road website. The media coverage of The Silk Road through the early part of this decade probably did more to bring Bitcoin into the public consciousness than anything else, with the cryptocurrency's association with illicit activities on the dark web proving difficult to shake off.
Ulbricht was influenced by the Libertarian philosopher Ludwig Von Mises and supported presidential hopeful Ron Paul. Like other Libertarians, Ulbricht viewed the government with suspicion and espoused American ideals of liberty without the interference of the State. While facilitating the trade of narcotics isn't a typical demonstration of political engagement, Ulbricht's actions were, it can be argued, an expression of the sort of American patriotism that puts the ideals of the founding fathers ahead of the modern political reality of the United States.
The Silk Road site was created by Ross in 2011. He has always maintained that he controlled the project through its inception before handing over the reins of power to a successor long before his arrest in 2013, before even The Dread Pirate Roberts handle commenced posting on various sites and granting interviews to mainstream media outfits such as Forbes. The site used Tor and Bitcoin and served as a marketplace for everything from anarchist literature to illegal drugs. Just 29 years of age when he was arrested for a range of drug trafficking offences, Ross was dealt with severely by trial judge Karren Forrest, who handed down two life sentences plus forty years without the possibility of parole. While a lot was written about Ross's alleged involvement in a series of murders for hire (none of which were carried out), he was never convicted for any violent offences. Ross now resides in USP Florence, a maximum security penitentiary in Colorado.
When I speak with Lyn Ulbricht, Ross's mother, it is the day after Thanksgiving. She is a pleasant and articulate woman, whose spearheading of the campaign to have Ross's sentence commuted has brought her much sympathy and support but little result to date. Now living in Colorado to be close to her son, she speaks openly of her negative experience of the criminal justice system in the US and her indefatigable determination to help her son and other non-violent criminals serving life sentences in American prisons.
It is difficult to imagine the range of emotions she must have experienced over the past few years but nothing has depleted her belief in her son. "Ross was very young when he created Silk Road. He was 26. Young people sometimes do things that you think are foolish or reckless, it doesn't mean they are bad people. I wrote as much to the judge. It doesn't mean they won't mature out of it. It doesn't mean that they should be punished for the rest of their lives. I have very staunch confidence in Ross's character and integrity, and I know that he would never do anything purposely to harm somebody."
She visited Ross in prison just the day before for Thanksgiving and she found him - as always - upbeat and well. "Considering he has literally been in a metal box for three months now, he's doing really well. He's handling it. His nature is still positive. His attitude is still good. When I visit, he never complains. It's amazing. People are always complaining about trivial things, but Ross never complains about his situation to me. But he was always mellow and easygoing. We used to call him Buddha-Baby because he was so laid-back. It's serving him well now. Of course, he gets upset, but day to day he manages it and I think it's because it is part of his nature. He's also very intentional about not bearing any malice or negativity towards the people who put him in prison."
Reflecting on the period of her life when Ross was first arrested, Lyn recounts the nightmare that befell her family. "It was very confusing. We got a phone call from a journalist at Reuters telling us that Ross had been taken into custody. Ross had never been in trouble or anything. We were totally shocked. It was overwhelming. Suddenly all this media was pouring in. It was on the television, the media were filming our house. It was surreal. It was like a bereavement. For a while, I'd wake up and then remember what had happened. It was very hard because I know Ross very well and the things they were saying about him - regarding murder for hire and things like that - were difficult to hear. I knew that wasn't my son. I had to step up and say who Ross really is."
And Lyn could rely on her family and friends for steady support. Those who knew Ross stood by her and she remains grateful for the outpouring of help she received during those dark days. "The prayers and offers of help have not stopped over the five years. I can't think of any friend or family member who shunned us or walked away. In fact, it's quite the opposite. Everyone just wants Ross home. Even remote friends and business associates wrote testimonials on our behalf to the court in an appeal to the judge to show some leniency when sentencing Ross."
Since that phone call from Reuters, Lyn has been thrust into the public eye, becoming a vocal critic of a criminal justice system that favours incarceration over rehabilitation. "A lot of my life is private. I'm in the public eye at conferences and on social media. It's stressful because I don't want to say anything that might hurt Ross but I have a lot of passion about things that are happening in our criminal justice system, not only Ross's case. I'm fairly outspoken about it. I see it as an opportunity to maybe make a difference.
"Only yesterday, I was talking to an inmate and his visitor on my way out from visiting Ross. He knows Ross, and Ross has spoken about what a sweet person he is. He is another non-violent drug offender who is serving life. This man is serving life in prison because of drug residue found on a dollar bill. It was his third offence and he was given life under our third strike laws. But anyone could have a dollar that has drug residue.
"This is a terrible thing. When I meet people like him and their families, I am outraged and feel horrible. I just hope that Ross's case can shine a light on these injustices. Because at the moment, people want to hear what I have to say - or at least some people do. I want people to understand what's happening in our criminal justice system. It's very un-American and very wrong."
Seeing Ross share his life with gang leaders and hardened criminals, and his attitude towards his fellow prisoners has given Lyn further insight into the character of her son. "Ross is essentially a very easygoing, likable, and friendly guy. He's also very compassionate and that serves him well in prison. People like him. Actually, four of the hundred letters published on our website are written by fellow inmates. Of course, because of his sentence, he has been sent to a place with violent and dangerous criminals. Even so, Ross said to me, 'mom, gang members are people too'. It's not like you cannot relate to these people, or they don't appreciate kindness. Sure there are some prisoners he avoids, but he doesn't have any conflicts with them. He has made friends there. Simply, because he is very likable."
Lyn speaks carefully about Ross's trial, which was held in Manhattan at the behest of chief Silk Road critic Senator Chuck Schumer, despite the fact that Ross was arrested in California, where he resided, as she is fearful of saying anything that might jeopardize Ross's chances of a pardon or commutation. Even so, her frustration with the trial proceedings is palpable.
"The judge coached the prosecution, helped them with their presentation. I thought that was really wrong. She shut down the defence attorneys in their cross-examination of the witnesses. They wanted to pursue certain lines of enquiry but she wouldn't let them. For one witness, she allowed a line of questioning by the defence attorneys but then, when she returned after the weekend recess, she told the jury to disregard what they had heard and struck it from the record. I was like, 'what? I want to hear the rest of the story.' Any testimony about a second perpetrator [who Ross maintains took over the site and adopted the Dread Pirate Roberts handle] was shut down. She wouldn't let Ross look at us, or acknowledge us in any way. That was upsetting because we wanted to give him encouragement. She didn't allow the defence to bring forward witnesses that we had arranged. The judge basically said that the jury understands Bitcoin just fine and any technical witnesses the defence wanted to call were not required. But she let the prosecution call any technical witnesses it liked. And then the sentence. I couldn't believe that sentence."
Lyn has led a nomadic life since Ross's arrest, relocating to New York from the family home in Texas during Ross's remand and trial, living now in Colorado where Ross was transferred last year. "I've always been flexible, which helps. We went to New York to be near him and support him after he was arrested. So we left our home and moved to the North-East during the worst winter they had in years. We've relocated to Colorado now because that's where Ross is. It requires being flexible. But it's okay. Sometimes, I think 'I used to have a house, I used to have a stable place' but I don't now. But it's okay. Ross is worth it."
Through this journey, Lyn has accrued a depth of knowledge about the US criminal justice system that she wishes she'd never been exposed to. But what she has learned cannot be unlearned. "If I could change anything, I would just wish that the justice system would go back to how it was before the war on drugs because it is feeding mass incarceration in this country. We know it's a total failure. It hasn't stopped people from using drugs, and it has caused our prison population to metastasize by 800%. The prison system has a greater population than eleven states. It is making the government and others a lot of money. It is shedding our constitutional protections, and it isn't stopping anyone from using drugs."
Ross failed in his appeal to the New York Court of Appeal and his petition to the Supreme Court was denied in June of this year. His next step is to lodge a habeas corpus petition (or 2255 petition) next June requesting a new trial, which Lyn concedes has a poor track record. Lyn hopes, however, that current US President Donald Trump will see fit to step in. Trump hopes to sign into law the First Step Act, a major criminal justice law reform Act, which is currently being held up in the Senate.
"It's not perfect, but it is a good first step in changing this tyrannical system. I know Trump is very against drugs but he did commute the sentence of a drug offender recently. He has also spoken about decriminalizing marijuana on a federal level and leaving it up to individual States to legislate on whether to decriminalize the drug. We are really trying for a commutation of Ross's sentence from President Trump. We think he is very open to pardoning or commuting a large number of sentences.
"This is why our petition is so important. We have over 100,000 signatories on our petition. And even if you are against what Silk Road did, I really want people to just think about the sentence. The sentence was supposed to deter dark web sites, but it really hasn't. And much worse sites than Silk Road are out there now, offering child pornography and weapons, things that were expressly forbidden on Silk Road."
Even if, as she hopes, Trump does decide to commute the sentence of her son, or to grant a full pardon, Lyn is determined to continue her fight for justice for those prisoners serving life sentences for non-violent offences. But where does she find the resilience to keep on fighting, even when the odds seem so stacked against her son? "I'm not always positive. The sentencing was the worst day of my life. And sometimes I despair. But I can't give up. Because if I give up, then Ross is just going to remain in prison. When I get him out, I still won't leave the other people undefended. I would still speak out. My love for my son won't let me stop. I try never to lose hope. As Ross says to me, where there is life there is hope. And he's still alive, so there is still hope."
You can read more about Ross's trial and sign the petition for his release by visiting Free Ross