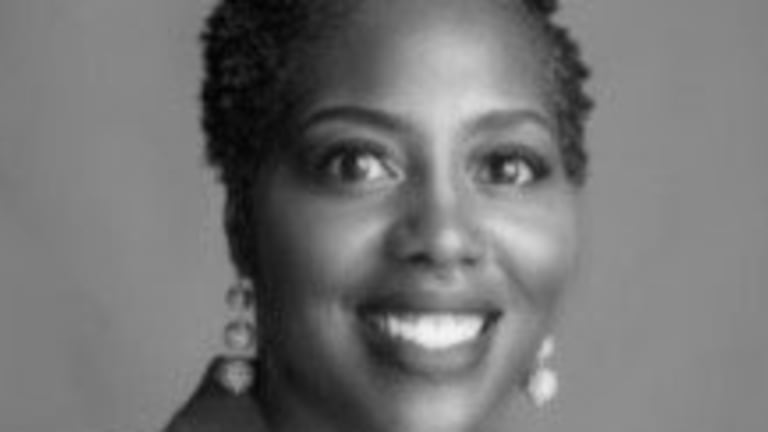 Lisa Turner: Advocating for equality through the Government Blockchain Association
Lisa Turner is the Chapter Lead for the Government Blockchain Association in the state of Ohio. She works tirelessly for change, and to foster equality for her local community. Lisa spoke to BlockLeaders about her motivation to make a difference through blockchain, and also about how she overcame her own introversion through her participation in Toastmasters.
Lisa Turner is the Chapter Lead for the Government Blockchain Association in the state of Ohio. She works tirelessly for change, and to foster equality for her local community. Lisa spoke to BlockLeaders about her motivation to make a difference through blockchain, and also about how she overcame her own introversion through her participation in Toastmasters.
Blockchain tech is currently in a state of evolution. While still in relative infancy, this ground-breaking new way of doing business is slowly permeating a wide range of both industrial and societal aspects. This versatility is key to blockchain's ultimate goal of mass adoption.
Still, some barriers to entry do remain, particularly at institutional and government levels, as these entities regard blockchain with a cautious, if not downright distrustful eye.
A number of organizations exist acting as a 'middle man', so to speak, between the wider population and the government and financial institutions at large. And the role of these organizations is to promote blockchain tech as a solution, rather than as a problem.
The Government Blockchain Association (GBA) is just one of these groups. The US-based GBA is a non-profit member group of both individuals and organizations that promote blockchain-based solutions, issuing best practice recommendations and a wealth of blockchain-related material so that governments understand and accept the problems that this technology can address.
Lisa Turner is GBA's Chapter Lead in Ohio, so she was able to provide a lot of insight into the business.
Leading change from the top: The role of a Chapter Lead
"The GBA is a global, non-profit organization. We have 90 Chapters worldwide. What we do is act as the intermediary between government and business, which range from real estate, healthcare, supply chain, and many others."
"Essentially, the GBA brings people together and tries to make them proactive in solving public sector problems through blockchain. The government gives us a list of pain points, and we try to get the right people to address and resolve those pain points."
"A practical example, if you look at contract management at government level, how contracts are awarded, etc., the whole process involves a lot of paperwork and it is very tedious. And furthermore, there's little or no accountability, and the trust factor regarding how fairly that contract was awarded is not really built into the process. Blockchain can address that through the tech's inherent transparency."
"I am the Chapter Lead for the Columbus, Ohio Chapter of the GBA, a role which I undertook recently, in September 2018 to be precise. I think I'm in a rather unique position because Ohio happens to be one of the US states that is more open to accepting blockchain. For instance, legislation was recently passed here to recognise blockchain as a legitimate way to record transactions, and Ohio now allows organizations to pay their taxes in Bitcoin."
"Ohio definitely remains a front-runner in the race to embrace blockchain technology, and the GBA is part of that."
On blockchain, and how communities can benefit from it
Lisa became involved in blockchain after doing a course on Bitcoin some years ago. She started digging deeper and learning about the technology behind Bitcoin and other cryptocurrencies, and soon became a Certified Blockchain Expert and started attending meetups, conferences, etc., and generally immersing herself in the field.
"I find blockchain utterly fascinating. It presents a lot of opportunities, for example. And these opportunities are not only from technologically-minded people but also for entrepreneurs."
"Blockchain is a game changer for many reasons, it gives you the ability to do financial transactions without needing a bank, for instance. And there is also a social inclusion aspect to it, as people of colour who may have been left behind in the technology race now have the chance to get involved. I've seen a lot of this here in Ohio."
One of the most interesting aspects of blockchain is its innate ability to generate engagement among different communities. The blockchain space is awash with buzzing communities that thrive in participating and contributing to their own evolution.
And communities, of course, are formed by individuals who come together with a common goal. Lisa has a strong background in Human Resourcing, which is a great asset when dealing with people.
"I do have a HR background, but veered towards technology about two decades ago, so I think I enjoy the best of both worlds, as I can understand the issues from a people's perspective and also from a technical perspective."
"Blockchain is essentially data, and that is a game changer for the HR industry because a lot of the HR business involve tedious and sometimes broken processes. Take recruitment, for instance. The recruitment process involves a lot of hands, from agencies, clients, intermediaries, and the candidate, of course."
"So blockchain enables the candidates to put their resumes and credentials on the blockchain, and the recruiter can simply extract that data and put it into their candidate tracking system."
Lisa touched upon an important aspect. Specifically, how blockchain can help people who may have been prevented from accessing technology in the past. Particularly I focused on People of Color and those from disadvantaged backgrounds.
"Blockchain can provide equal opportunities to all. It is a new skill to learn, and blockchain developers are currently in great demand, with great pay packets to go with it. So this is a good opportunity for people in general, and People of Color in particular, as they can learn this new skill and access the job market without having an extensive background in coding, etc."
"And also, as I mentioned earlier, blockchain gives a lot of new entrepreneurial opportunities. If you have an idea, you can go through a tech start-up and turn it into a reality, pitch the idea to people and maybe get funding, etc."
"I know for example that the State of Ohio is providing a lot of space and opportunities for tech start-ups."
Transforming businesses through blockchain and other means
Lisa has a strong pedigree in business transformation, and I was curious to learn about her approach for doing so.
"I first look at where the waste is, look at the entire process, see where potential mishaps can occur, etc., and also where there is redundancy."
"So I would get people into a room and flesh out a more efficient process. You could say that I have a keen eye for looking at how a process works, and how it can be improved."
Overcoming introversion through Toastmasters
The Toastmasters organization promotes communication and public speaking skills. And much like GBA, it is based in the US but has an international presence too.
Lisa is a member of this well-established organization, so I wanted to know what she likes to talk about, and more importantly, how she engages the community.
"The way I normally engage people with my speeches is by being personable. So for instance, I would use a lot of examples relatable to myself, and try to be approachable and down to earth."
"So if I talk about blockchain, for example, I talk about the technology itself, but not in technical terms that many people may not understand. I try to make things very relatable to people so that they can understand it, and see the benefit of it."
On the future of blockchain
The future of blockchain technology appears bright. As blockchain evolves, so does the ability to resolve more and problems.
And problem resolution begins with your own immediate community, so I wanted to know how Lisa intended to help address some of the issues related to her own surroundings.
"My organization puts great emphasis on explaining the capabilities of this technology, and the possibilities that it opens up. So we try to get this information out there, to as many people as we can, be it through private conversations, conferences, blogs, etc."
"Blockchain is just one emerging technology, so if I can get people started on it, the sky is the limit."
On motivation
What drives Lisa Turner was the question. The power of motivation is great, and everyone's is different. Every person has a motivator that drives him or her to do what they do.
And as I interview more and more people across the blockchain space, the trend of change as a driver is starting to emerge. A lot of players involved in this industry seek change, they want to alter the status quo for the betterment of the community.
"You know, I'm naturally quite introverted, and Blockchain has pushed me out of my comfort zone."
"I started doing presentations to 80, or even 100 people. It was terrifying at first, but I was able to overcome that. I think it's because of the openness of the technology, it has enabled me to open up too by creating an awareness of what I can do."
"But what drives me is change. I'm all about innovation, and I love to learn. I try to learn as much as possible about the subject I'm dealing with, and I want to be a great example to my eight-year-old daughter!"
"So if she sees me going to work, running my own business, communicating and uplifting other people, I think she can learn a lot."
"So the main change I want to achieve through blockchain, from a government perspective, I want to be able to implement more transparency. As residents of Ohio, we pay taxes, so I want to be able to see how our tax dollars are being spent."
"I believe that we should know what's going on with any State or local agency, in other words, we should be able to know and see what our legislators are doing with our money."
"I think that being able to view these transactions and have a visual of how much money is being spent and where is a fair point. If that became a reality, it would empower people to feel that they can be active contributors to their government."
"This may not happen overnight. It will take some time, but people are now beginning to become aware that this change can happen, so they are likely to start putting pressure on their elected officials in that regard. At the end of the day, blockchain is about empowering people to move forward."
You can follow Lisa through her LinkedIn profile, or the GBA website.