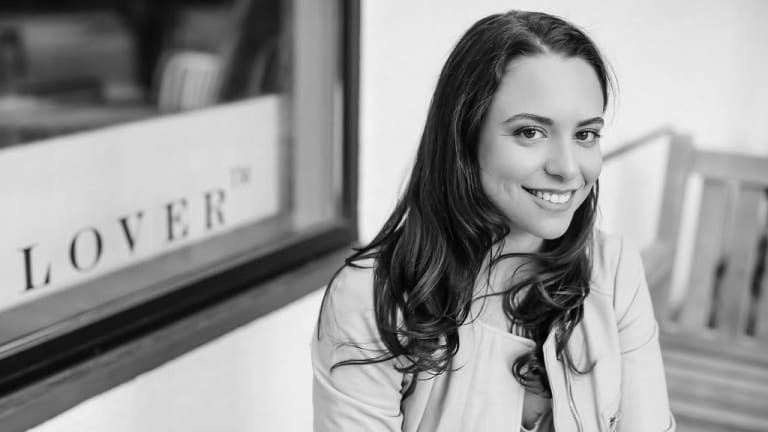 Jennifer Spencer: Blockchain PR Professional & Long Distance Runner Working At the Forefront of Revolutionary Technology
Invented by Dr. Stuart Haber in the early 1990s, blockchain technology did not really become popular and widely adopted until the Bitcoin whitepaper was published in November 2008. Satoshi Nakamoto, the pseudonymous developer of the Bitcoin protocol, helped start a global revolution which has not only proposed one of the greatest experiments in monetary theory, in the form of cryptocurrencies, but it has also fueled the creativity and imagination of millions of individuals throughout the world.
Invented by Dr. Stuart Haber in the early 1990s, blockchain technology did not really become popular and widely adopted until the Bitcoin whitepaper was published in November 2008. Satoshi Nakamoto, the pseudonymous developer of the Bitcoin protocol, helped start a global revolution which has not only proposed one of the greatest experiments in monetary theory, in the form of cryptocurrencies, but it has also fueled the creativity and imagination of millions of individuals throughout the world.
Blockchain, the underlying technology on which most cryptocurrency platforms have been developed, has numerous potential use cases other than simply being used to conduct peer-to-peer (P2P) financial transactions. The processes required to facilitate transparent, cost-effective, and efficient supply chain management, document authentication, and identify verification can also be implemented using blockchain technology. However, no matter how good your idea or product might be, its long-term success depends on whether people actually understand what it is you intend to deliver.
"Effectively Sharing A Good Story Requires You Knowing How To Write One Yourself"
For this very reason, Jennifer Spencer, the founder of Energent Media, a Washington-based PR firm, has assembled a dedicated team of professionals who are focused on helping spread awareness about cutting-edge technologies such as blockchain, cryptocurrency utility tokens, and promising initial coin offerings (ICOs). When we asked Jennifer what motivates her in life, she remarked: "Without a doubt learning! I love learning and pushing myself. With emerging tech, I find it is a constant rabbit hole and you never feel like you truly know everything. Some people may not like the feeling of starting from scratch. I appreciate the feeling of not knowing much, knowing how much room I have to learn. I especially enjoy learning from other people's experiences, doing interviews etc, I guess I am a natural journalist at heart.
"My dad is a journalist, and growing up I heard interviews he conducted and I became very curious about the field. I love asking questions, writing, and marketing. Writing was my first love rather than PR, I have found good writing skills invaluable for PR. In my opinion, to effectively share a great story with the media it would only make sense you know how to write a great story yourself (start to finish, not just a press release!)."
In response to a question regarding how she has used her strengths to achieve what she has so far, Jennifer said: "I use my writing ability to help communicate stories; my curiosity and desire to learn to ask the right questions to uncover the story; and my persistence to get coverage for the story on a broader scale. I come from an athletic background, as a long distance runner. I've always been competitive and I use this to help get the best possible results for clients. Long distance running helps you realize it's a marathon, not a sprint. You need to put in effort daily, not just when you feel like it. Of course, loving what you do helps to that regard."
A sociology graduate from Brandeis University, Jennifer is a prominent writer at Entrepreneur Media and she has used her networking skills to build an extensive list of connections which consists of highly skilled writers and influencers throughout the world. Notably, they include professionals from CNN, Forbes, Fox Business News, TechCrunch, The Next Web, and Mashable.
"Awareness Is Powerful…Teams Doing Game-Changing Work At The Forefront Of Revolutionary Technology"
Commenting on what drives her to work in the PR industry, Jennifer says: "I think what motivates me the most in PR and entrepreneurship in general is connecting with everyone from journalists to clients to team members to partners in any given day. It's very dynamic and fast-paced. I love learning the story behind an individual or company and how they got to where they are today."
Responding to what she likes most about her line of work, which also involves working as a PR and content specialist at CoinSlate, a company that helps blockchain startups scale their marketing efforts "through strategic advisory and hands-on support" during and after their cryptocurrency token sale process, Jennifer reveals: "I love being able to help bring stories to the limelight. I come from a content marketing and journalism background and I think stories really can change the world. Awareness is powerful. I work with teams doing game-changing work at the forefront of this revolutionary technology. I have the fun part of sharing their work and the stories of individuals behind the company with the world. For me, there could not be a more motivating environment to be in."
She adds: "I feel I have a responsibility towards clients to deliver results as I know they are working hard each day on their businesses. I have a rule that I don't take on a client unless it's a 'hell yes' as I want to be able to have our team be passionate about whatever we are pitching to media. Passion comes through in pitches! I am grateful for the opportunity to work with companies that are giving it their all to bring new technology to the world."
Giving Back In A Decentralized Community
Giving back to the community has become increasingly popular among members of the decentralized cryptocurrency and blockchain community. People from all walks of life and industries have come together to help grow and develop the nascent blockchain ecosystem.
As a former content marketing manager at Versaic, a program management system focused on supporting the world's best-known corporate philanthropy programs, Jennifer has been making consistent contributions towards helping entrepreneurs achieve their goals. When questioned about how it makes her feel to be in a position where she can continue to guide and inspire like-minded professionals, Jennifer says: "I try to stay mindful of opportunities to help others as well as create opportunities to do so. It feels good. It's important for every business big or small to work giving into their overall strategy. I used to work for a firm focused on helping businesses streamline their corporate social responsibility programs. The world's largest brands are amazing vehicles for overall community growth. I hope no matter what size our business is, at every stage, giving back is embedded in the organization."
Because the blockchain space is relatively new, only having been around for a decade and not really seeing much traction until the historic crypto market bull run which saw the combined market capitalization of digital assets surpass $800 billion, most professionals in this emerging industry were involved in other kinds of initiatives. In many cases, these projects or industries did not adequately prepare business leaders to handle the different challenges of the crypto world. That's because understanding cryptocurrencies and distributed ledger technology (DLT) requires that people have some grasp of various fields of study including economic theories, computer science, law, and information technology. Moreover, succeeding in the blockchain sector requires that you have the ability to learn new concepts quickly. Jennifer realizes this and her past successful experiences which include working as head of marketing and PR at AppleMasters.co, a mobile growth hacking agency, shows that she has the dynamic skill set needed to truly make an impact in the cryptosphere.
"From Very Early On In My Life, My Favorite Task In School Was Always Writing"
Recollecting how she made her professional journey from college, how and why she chose her major, and then the reasons behind why she made the career choices she did, Jennifer told us:
"I was a sociology major and to be quite frank, I chose it because it had the least amount of math involved (psychology was a close second). I've always been a creative / writing / marketing oriented individual. From very early on in my life, my favorite task in school was always writing. I would literally pick up a thesaurus, find the biggest words I could and write stories using those words even if they made no sense."
She further mentions: "I think college was great though and I was not one of those entrepreneurs who dropped out. I was motivated to think about all of my options post college by choosing such a broad major with no set and stone career path. I did a little bit of everything. Tried many different internships, side hustles, temp jobs, full-time jobs. Did an unpaid internship where we pitched from 9-5 pm everyday. I loved the amount of strategy and writing involved in PR. I enjoyed the challenge and opportunity."
In one of her first roles after graduation, Jennifer was appointed the marketing and communications coordinator at The Nebo Company. Established in 2004 in Washington, DC, the company provides "innovative leadership and organizational development services" to corporations, non-profits, individual entrepreneurs, and educators. Taking on such a high responsibility role when she was fresh out of college may not have been possible if Jennifer hadn't planned ahead and planned well. In order to prepare herself to handle demanding roles after completing her undergraduate coursework, Jennifer made the wise decision to participate in many different internship programs. One of her most notable internships involved working as a social media intern at Youth Service America (YSA).
Prepared To Take On The Challenges Of The Fast-Paced World Of The Blockchain Industry
This job, which Jennifer managed to do while still being enrolled in a demanding full-time sociology degree program, is now helping her tremendously in her current business leadership roles. Being involved at the YSA, a resource center that "partners with thousands of organizations committed to increasing the quality and quantity of volunteer opportunities," allowed Jennifer to understand at an early stage how to work productively with all kinds of people. That's because working at the YSA required assisting people of varied age groups and backgrounds.
These valuable interactions have prepared Jennifer to take on the challenges of the fast-paced world of blockchain industry. Sharing the lessons she has learned, both personal and business-related, from her academic and professional career, Jennifer notes: "Failure and challenges have always been a motivator for me. We have a competitive, performance-based approach to PR. We are highly selective in who we work with and the pressure is on us every day to deliver for clients. I've definitely had moments where it is harder than others, but being able to challenge the status quo of how PR is done and the excitement of being in the blockchain / emerging tech space drives us forward."
She continues to explain: "Challenges in terms of hiring I think were the most beneficial in pushing the company in the right direction. Whether it's a co-founder or admin, it's not always going to be a good fit! Learning to accept that and not take it personally either on employer or employee side is key. Keep trying and don't quit when things don't go your way. Be willing to ask for help."
Characteristics Every Professional Must Have To Succeed
Elaborating on the three characteristics every professional must have to succeed, Jennifer says: "Persistence, good communication skills, and passion for the work you do. I don't know about you but if I don't have passion for the work I do, everything else is way more difficult. When I care, I really care. I think that is why a lot of entrepreneurs don't necessarily love school. It's hard to excel in subject matters you couldn't care less about. But then you see it immediately when someone loves what they do and they can talk about it all day, whether they take the initiative to speak around the globe at conferences or drive a small team forward."
She adds: "I always encourage people to try to pitch themselves to media. They will learn all about persistence, facing rejection, and acquire good written and verbal communication skills. Build your personal brand. These skills are applicable regardless of what field you are in. While it takes time, I've seen people book themselves on TV shows across the country just with persistence, passion, and belief in what they are doing."
To learn more about Jennifer, please check out here LinkedIn Profile!