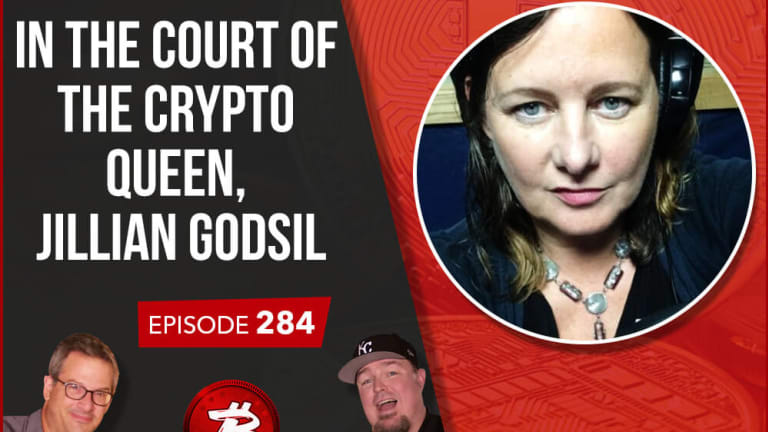 In the Court of the Crypto Queen, Jillian Godsil
In the Court of the Crypto Queen, Jillian Godsil - BadcryptoPodcast
The rusted chains of prison moons
Are shattered by the sun.
I walk a road, horizons change
The tournaments begun.
The purple piper plays his tune,
The choir softly sing
Three lullabies in an ancient tongue,
For the court of the Crypto Queen.
With a fond nod to King Crimson, today we welcome our favorite Irish crypto enthusiast, Jillian Godsil, to the show. Known to some as the Crypto Queen, Jillian has made a mark in the crypto world through her writings, speeches and leadership. We discuss the importance of having women in blockchain and toss in a few bad Irish accents. Ours are bad. Hers is real.
It's the top o' the morning and kiss our blarney stones episode #284 of The Bad Crypto Podcast.
Visit the site here