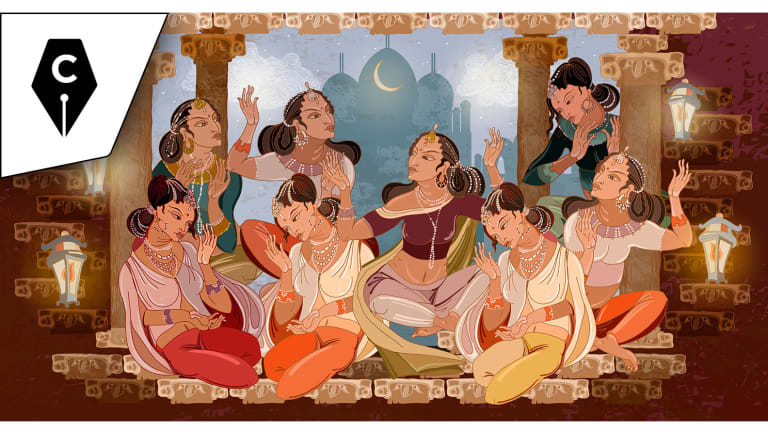 Harem is more about Bodies than Porn
Harem, formerly TheseNudesDoNotExist, is seeking to push the envelope on a number of fronts, not least of which is to grow the diversity of its own workforce. Building nudes using AI requires a degree of human oversight in the learning process and none of the current team members of Harem have the bandwidth or desire to curate and label tens of thousands of penises.
As a result, they are only building virtual women but Steve (real first name, surname withheld) is very open to hiring anyone who might be prepared to label 1000s of penises in the development of datasets in advance of the production of male figures.
The chosen technology of choice is GAN, or Generative Adversarial network, which is a form of AI used in the production of realistic images.
GAN is a new technology developed in 2014 where two neural networks compete with each other in a zero sum game to produce images in a machine learning framework. It has been used to initially produce static photorealistic images but is increasingly being applied to synthetic video and voice creation.
"There are a number of steps or generations between our work,' explains Steve. "Our first goal was to create photorealistic full bodies, which we launched under the name TheseNudesDoNotExist, which is a parody of ThisPersonDoesNotExist, a first attempt to use GAN to create realistic looking people out of AI. 
"We bootstrapped our project to the point where we could generate realistic nudes, then we opted for the cryptocurrency route as a vehicle for fundraising, rebranding to HaremToken."
There are a number of issues facing Harem as a porn project and the most potentially contentious aspect is the issue of non-consensual porn images. Using GAN technology to draw photorealistic images and later videos would appear on the face of it (no pun intended) to eliminate that issue but it's not that straight forward.
Steve argues that if one begins with a tabula rasa (clean slate) and shows a GAN AI system 100s of photographs of cats, cars, trees or back again in Harem's case, nudes, the result will be a new, unique nude.
However, it's not that simple, the team have to take the database of similar things and then label them – as shoulders, arms, feet etc (which is where the exclusively male team are not keen to do with tens of thousands of penises – see earlier shoutout for diverse talent to join the company).
Over time, a GAN can fill in the gaps, and with a sufficiently large sample size, it can create an image rather in the same way that the Gestalt principles of design work; and yes sometimes the sum of the whole might overbalance the unit – Steve has had examples of early mistakes with double shoulders in images for example – but after multiple iterations these temporary design glitches can be erased.
"We started with faces then nudes and over time we are building a sample of unique faces – not all of them are conventionally beautiful but they are all unique."
At this point I jump into the conversation and drag behind me the tagline of the website that claims Harem is AI training to make porn, but Steve reverts with a big picture play.
"I truly believe that 15 years from now we will not recognise the world – 99% of all content is going to be created by AI – and by that I mean all TV shows, books, podcasts, everything from Oscar award winning films to ridiculous Bollywood action films. To get there many basic building blocks will be needed – and a key technology will be the ability to replicate human bodies synthetically and sympathetically. And we'll need to do more than render human bodies wearing clothes, we need to be able to see the detail; how the fat on a person's stomach rolls when they stand or sit, or how a bottom jiggles when walking.
"In order to render these endless variations, you need a very specific set of data. You need tens of thousands of hours of film for each body part, in each position, interacting with external forces and objects and other body parts. And you need it all meticulously catalogued and labelled. There is only one possible source in existence that has the necessary magnitude and variation for the dataset we need."
And just where is the great set of data points on naked human bodies? Pornography of course. Which explains how Steve and Harem team opted to work in the porn sector. Full circle really.
"There are two ways to create photorealistic video renderings of human bodies in action. The first is by intensively building anatomically correct models of people with granular details down to the epidermis, the fat cells under that, and actual simulations of muscle tissue and bone underneath that, etcetera. The issue with that is that while accurate, this is very computationally intensive to render and likely wouldn't be any cheaper than just using a human actor. Not to mention the potential ethical issues of rendering an actor so accurately it would actually be capable of feeling pain, even if said actor is not quite yet sentient.
"The second option is to use the vast expanse of data in porn to teach a GAN how bodies act while in movement and action. The GAN will be able to accurately simulate the movement of bodies without actually understanding the construction of a body, which is much less computationally intensive while retaining the same level of accuracy. This is our chosen path. We are being pragmatic by starting in porn, but at the end of the day Harem is more about bodies than porn."
Which is not to say that porn is the destination, but rather a waypoint to creating a technology that is scalable and able to render human bodies in action and motion.
As the team is developing more accurate human images (removal of double shoulders for example) another issue arose in the lack of diversity. Again the data sets collected to train the AI to generate the images were predominately of white women and Harem has to actively select diverse samples to produce diverse models. This is highly important for the quality of the GAN's content even beyond the need for diversity.
Another issue in GAN developed images when purchasing porn is the issue of revenue porn or non-consensual images. Steve and his team put the images through reverse image searches and avoid content from high profile abuse content sites such as Girls Do Porn. Is it enough? It's hard to say as some sites make it look as though the abused person has uploaded the video or images, a slight of hand making tracking revenge porn or non-consensual porn harder.
Moving from GAN images to video enters another area ripe for controversy; Deepfake videos. Deepfake videos have been doing the rounds in the past five years where faces are superimposed on other bodies in a video. Sometimes used as humour (as in Channel 4th alternative British Queen's speech this year) some 96% of Deepfake videos involve a celebrity's image superimposed on a porn video. Typically, celebrity porn scenes are clearly a fake but what if the person was an unknown, how could it be determined a fake or not?
To answer this issue, in September 2019 Google admitted it had built 1000s of deepfake videos with actors to help train automated detection systems to spot the fakes, but as time and technology matures it gets harder to separate the fake from the real.
This is another issue faced by Harem and other platforms in this space as technology hurtles ahead of culture, law and ethics, posing questions not even considered a decade ago.
Harem's roadmap does not see custom video generation until 2022 at the earliest but again Steve thinks he can add to the ethical arguments by turning them on their head.
"Abusing real people in Deepfakes is an issue, especially as they get better and could possibly be considered real. So we don't allow anyone to just upload a face to overlay it onto a porn video – they have to use one of our AI images or the image of a person who has consensually and verifiably staked their face with us.
"Conversely, anyone can upload their face to our platform for use, and profit from it, so long as they go through the required verification process. We are now working with models or OnlyFans models who don't want to actually do the acting – but are quite prepared to submit their face as content to profit from its use in videos."
Interested parties must be verified via Pornhub before they can enter into this program and they can look to make money if people purchase their image.
"It's important everyone who wants to stake their face understands that anyone who rents their likeness can use it on any form or video the buyer wishes. The buyer owns the rights once purchased."
Not everyone wishing to make money might like to use their own visage, although a number have already signed up, another option might be to buy an NFT of the site's AI generated women and make that image available for others to use. The holder of the NFT earns 50% of all profits from future sales.
Right now Harem has no control over the videos selected by the visitors to the site. I question if revenge porn videos might end up here but Steve points that it would be highly unlikely a bad actor would upload a revenge porn video to only replace the face in it with another GAN AI image, as this defeats the purpose of revenge porn in the first place.
In terms of the roadmap, Harem has successfully crossed the bridge to photorealism in both torso and full body. Right now, visitors can film an image of a person from the shoulder up speaking to camera and an AI girl's image can be overlaid saying exactly what was filmed.
So here I am thinking of Marilyn Monroe singing happy birthday but since this is porn, I'm thinking it's going to be a lot more saucy. This feature will be available for sale by the end of December.
When I ask about other uses, perhaps in the corporate world, Steve suggests anonymous podcasting or using a stunt double for most of a film (back to his prediction that in 15 years' time most films will be generated using AI technology).
Harem is on the brink of something big. It's not quite set in concrete right now as it delves into thorny issues of consent, women, porn, AI, custom videos and deepfake videos. A recent journalist ultimately questioned the validity of the startup but there is more than just porn at stake here. And even that raises a question – would all porn become AI porn in 20 years and would that be a good thing? I don't rightly know. On the one hand, while I am sex positive and consume porn, I do know it can be a harsh industry – which is why I especially would protect and support porn actors. We also know that porn is often the trailblazer for technical innovation and that it is the distributors of porn make the most money. This is not a comment on porn but supply chain – it's the same for farmers and the large grocery multiples selling end product.
I recently interviewed a blockchain supply chain innovator; unlike many projects in this area which see blockchain as a means of reducing cost through transparency and immutability, this project viewed it was a means to generate revenue to the farmer who was rewarded by uploading their details at the very start of the supply chain to encourage conscious consumers prefer their product – even when very far removed to the farmer producing the raw materials.
So my question for Harem is this – let's talk about the generation of AI porn which neither penalises or abuses actors in this space, in fact rewards them better than before. This would be an advance. And it seems possible. Let's also look at ways this GAN AI technology and vast human body datasets could not only produce lively AI porn but also perhaps methods for surgeons to view and operate remote patients, for films to reduce the boredom of multiple takes – without reducing actor fees, or in these days of COVID provide AI based companionship to lonely people across the planet.
As Steve says, Harem is more about bodies than porn, porn is just where all the best datasets for bodies are found. I am reminded as I finish binge watching period drama Bridgerton on Netflix, that sex has always sold, women are typically the currency and that there must be better ways to equalise our world. Did I mention Harem was interested in hiring people who like cataloguing penises to their platform?
Harem opened its token sale on December 15, please visit website for more information or visit Telegram to ask questions.
first published on VOICE