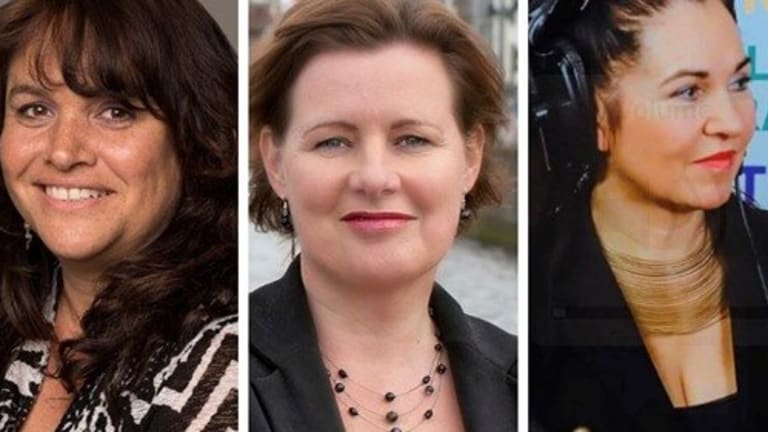 Griffith College City Centre celebrates International Women's Day
Griffith College DublinLike Page23 February at 18:11 · 
We're delighted to announce the team at Griffith College City Centre will celebrate #InternationalWomensDay with an #EachforEqual seminar. Speakers on the evening include Jillian Godsil, Nadia Ramoutar and Marian Shanley. Register your place, here!
Event Date: 4 March, 2020
We are delighted to invite you to join us at Griffith College City Centre for a celebration of International Women's Day 2020.
An equal world is an enabled world. Individually, we're all responsible for our own thoughts and actions - all day, every day.
We can actively choose to challenge stereotypes, fight bias, broaden perceptions, improve situations and celebrate women's achievements.
Collectively, each one of us can help create a gender-equal world.
Let's all be #EachforEqual.
We are excited to offer three dynamic speakers to inspire and inform us about creating a more equal and interesting world in a mini-seminar format. We will also have an opportunity for networking to meet other professionals.
Nadia Ramoutar will present "Stepping into your Power by Refusing to be a Stereotype." Being your own person and making things happen in your life can be a challenge if you listen to other people or social expectations. Don't let other people limit you or underestimate you because of your gender or their limited view of the world. Nadia will share some tips for pivoting into your power.
Jillian Godsil will speak about the importance of being resilient and how to embrace a second chance to be equal. Jill is a successful businesswoman and media personality who knows what it is like to have to claim what is yours. She is a champion of the underdog and has proved that will focus, persistence and hard work you can re-invent yourself to maximise your potential in life. 
Marian Shanley will explore Embracing the Feminine Power and connection with one's truth. She will remind us about the importance of self-care and inner wealth in our bodies and minds. She will share how once we are happy with ourselves equality stops being an issue because we know our own truth. We can learn skills and practice with tools that will empower us to step fully into our best selves. 
There will be a panel Q & A after the presentations.