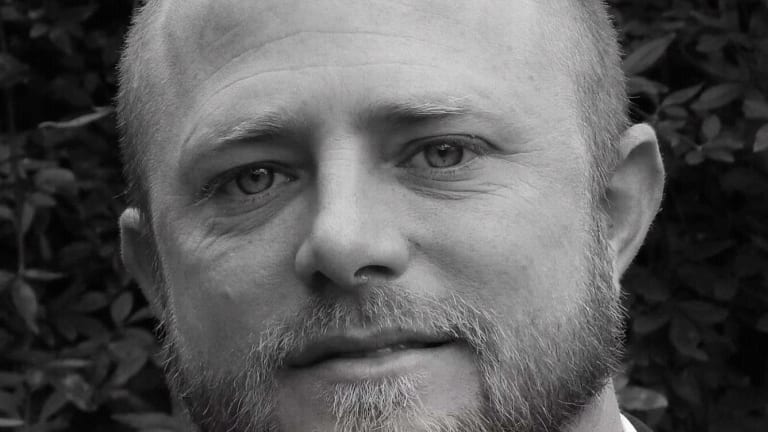 Garth Richmond: Overcoming financial barriers in Zimbabwe through blockchain
BlockLeaders recently spoke with Zimbabwe-born Garth Richmond about his work with mobile wallet developer Kuvacash. and also discussed his passion for fostering the adoption of blockchain technology worldwide, and the value of educating people about this relatively new tech.
BlockLeaders recently spoke with Zimbabwe-born Garth Richmond about his work with mobile wallet developer Kuvacash. and also discussed his passion for fostering the adoption of blockchain technology worldwide, and the value of educating people about this relatively new tech.
The African nation of Zimbabwe is a land of marked contrasts. On the one hand, the country is home to five UNESCO heritage sizes, including the majestic Victoria Falls. Zimbabwe also boasts of the highest literacy rates in the whole of Africa, close to 90%, featuring a solid education system.
But on the other hand, an ill-advised series of high-level political decisions, such as the controversial Land Redistribution throughout the late 1980s and early 1990s, and the participation in a number of armed conflicts in neighbouring countries, led to a massive shrinking of Zimbabwe's economy and a period of political and societal upheaval that persists to this very day.
Zimbabweans are resilient people though, and despite the adverse economic environment, there exists a deep pool of entrepreneurial minds who gather resources together to advance and prosper.
Blockchain technology plays a big part on this economic growth. Zimbabwe is a country with relatively poor infrastructure and whose financial framework almost penalizes people for doing business. Because of this, blockchain is slowly becoming a significant factor for the development of a new, decentralized economic system.
Garth Richmond is part of an increasing number of entrepreneurs working in the blockchain.
On how Garth became involved in the blockchain space
"So I became a part of the blockchain ecosystem a number of years ago. I was running a rather successful construction business in Mozambique (a neighbouring country) at the time, and I was doing some research into potential solutions for a number of problems I was facing.
"It was my wife actually, she showed me an article about Bitcoin, which was being sold at around $40 at the time. I found the whole concept rather interesting, so I began searching for people who might be able to tell me more about Bitcoin, cryptos, etc. I didn't get very far though, so I let it go and forgot about it for a while.
"About 18 months later, I heard that Bitcoin went up in price to around $200, so I started looking at it again in more depth. I spoke to a Financial Advisor and other people who knew about Bitcoin and cryptos in general, which led me to start researching the underlying technology, blockchain.
"There wasn't a whole lot happening at the time, I believe that Ethereum wasn't even around yet, for instance. I went to see my cousin, who's actually a great influencer around Africa. He lectures at universities around the continent, etc. So I started chatting to him about Bitcoin, which had shot up to about $800 by now. This would have been around 2016.
"I had lost my construction business in Mozambique, which incidentally, is a great place to donate your wealth, but not so great to actually make money. So I was looking for a job, and my cousin mentioned a new business model that was getting a lot of traction across Africa, which was through a crowd mining operation with a marketing model attached, allowing me to work online from home.
"I always had an entrepreneurial drive, so I liked the idea of working for myself without having to outlay a lot of money. So I introduced that particular business model to Zimbabwe. There were a couple of other individuals sort of looking at the same thing, who couldn't actually buy the physical mining hardware due to the way money works here in Zimbabwe. Myself and my cousin were able to get the first contracts running in Zim, and now we have a large community of miners here.
"We no longer have to rely on Western Union to move money, for instance, or have to pay their exorbitant fees, which are between 7 and 12% of the amount you send. We have a lot of miners producing, so supply and demand of Bitcoin is pretty constant in Zimbabwe now.
"My involvement in Bitcoin led to the creation of a wider community, which in turn led to getting in contact with the company that I'm working with at the moment, Kuva."
On how the Zimbabwean government sees blockchain
Many of the issues that plague Zimbabwean society today are the result of self-inflicted, decades-long economic mismanagement, and institutional policy that may not have always put the country's citizen's first.
It is against this backdrop of failed Government-endorsed policies that the question of how government officials may see blockchain arises.
Garth was born in Zimbabwe, so he has seen and experienced many of the country's problems first hand.
"If you look at the current political landscape in Zimbabwe, a few interesting things are happening. The current finance minister, Mthuli Ncube, seems to have a bit of experience in the blockchain space, for example. He is enthusiastic about the idea, but does have a difficult job ahead, because of the profound distrust that Zimbabweans have on the government. This goes back a long time, so Ncube will have a pretty steep road ahead, trying to convince people that anything the government does will be good for them."
This is the crux of the matter, how to turn people's minds around the idea of the government actually helping them.
Garth said that "education will be the key issue here. There currently is close to zero faith on the government resolving the country's financial situation. And of course, the value of any currency is greatly determined by the faith that people have in the financial institutions managing those currencies."
"So I think Ncube, and the government in general, are stuck between a rock and a hard place. They only have one solution in my view, and that's to go blockchain. But blockchain does need to be backed by something, and Zimbabwe is not going to be able to produce its own currency for a very long time, due to well known issues of hyperinflation, mismanagement, etc.
"There is a real need for blockchain in Africa. People need to have the opportunity to have custodianship of their own wealth. And while the government may be quite pro-blockchain, it is very hard to actually get things done in Zimbabwe, in terms of bureaucracy.
"But as I said, education will be absolute key here, and my role with Kuva will be based around educating people as to why and how they should use this technology."
On the value of education, and how will this education be imparted
Garth in an enthusiastic individual, that much was clear throughout our interaction. He touched upon the issue of educating people, so I was curious to find out the form that this education would take.
He replied that "I do regular presentations in Harare (Zimbabwe's capital). A few of us are doing it, in fact. So big cities present no problem.
"It is the little towns and rural areas that pose a challenge. My goal is to recruit influencers in these local areas, reward them for doing tasks, and in turn get them to transmit this education to their local community.
"The key message to transmit is that by using mobile money, they have their own bank in the sky (the Cloud), and that the value they are holding will appreciate over time, which will make a big difference.
"We are not planning to do a huge publicity campaign. We are more focused on peer-to-peer education work, and building a community from the ground up. And we'll maintain full communication with the government."
On Kuvacash, and the contribution that it will make to the blockchain space
"Kuvacash is one of the many blockchain products launched in Zimbabwe by Kuva, the parent company. Because of my exposure to Bitcoin and blockchain, education, etc., Kuva seemed a perfect fit for me. I'm pretty excited about what Kuva can do for the country, actually. They are bringing out a mobile crypto wallet, for instance, which will be available later this month. Kuvacash addresses key issues that have plaged Zimbabwe's economy for a long time, such as constant economic loss due to bad management of financial systems here.
"Kuvacash will enable international payments to be made, for example.
"And significantly, Kuva is also working on the Aerial Ropeway Transit system, which is a cable car project in the CBD, called Kuva City Air."
"So that's my day job right now, I'm the Head of Business Development there. Our CEO recently spoke at the Paris Fintech Forum, actually, and was subsequently invited to talk at the IMF convention year end. That was a great opportunity for Kuva to become known in Europe."
Yet, crypto wallet technology is not unique by any means, so I wondered what set Kuvacash apart from the rest, and how this project could contribute to the betterment of Zimbabwean society.
"That is true, but there are few world firsts to what Kuva is doing. For example, you will be able to seamlessly hedge yourself between crypto and USD via our dollar backed USDK stablecoin, that would be globally accepted by international banking partners. We could become a bank if we wanted to, but we do not want to go down the brick and mortar route, we do not want to hold custodianship of anyone's wealth.
"People are generally scared about the inherent volatility of cryptocurrencies though, and to address this issue, we have made a very clever integration on the wallet, you will be able to switch between crypto and USD value. People understand USD value, so that will help with adoption. we are also bringing out an international card linked to the wallet."
"We propose to hold USD value in a stable coin that is not a tradable commodity. It will hold a fixed value backed by USD."
The Kuvacash project does bring in fresh ideas to the crypto world, but its ultimate success or failure will depend on people's acceptance and use of it. How would Garth convince people to take up Kuvacash's offer?
"I would say, first and foremost, convenience. Being able to use it to pay for goods locally, and also able to make international payments.
"Zimbabwe's own currency depreciates quite rapidly, so people look at the dollarization aspect. People know that dollars do not depreciate, or at least, not as dramatically fast. But still, owning physical dollars is not without risk. You can lose them, they can be stolen, etc.
"So that's the value of Kuvacash, it's local, and it's backed by dollars, which are internationally accepted.
"It will be a cheaper and faster option to do business here and all over the world. To send money abroad or to transfer money between two local accounts are major problems right now, for example. If I wanted to send money to my wife's account from my own account, that money has to go via America first. Specially if it's US Dollars, as they have to go through the Federal Reserve, etc. And any transaction coming from anyone who has links to Zimbabwe is probably going to get blocked anyway.
"So while Zimbabweans do try to make legitimate business, they are pushed into corners."
You can follow Garth through his LinkedIn profile or email him here.