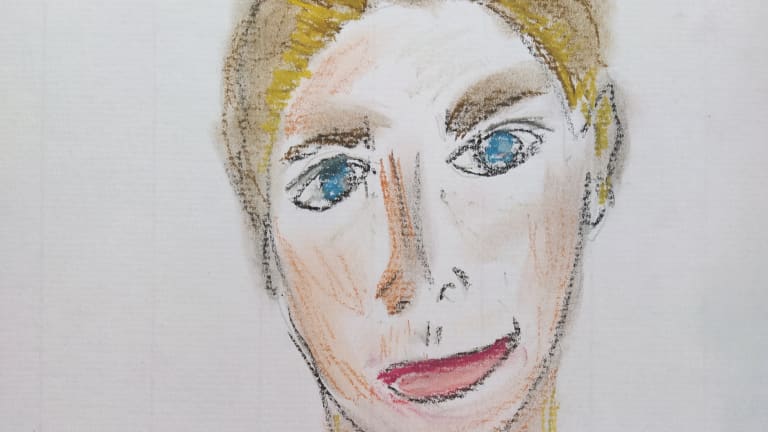 From Dog Food to Charity with Philipp Kothe
Persons of Interest, Volume 1 by Jillian Godsil This interview with Philipp Kothe was first published in the 2020 critically acclaimed book of Web3 Founders.
Philipp Kothe, blockchain expert at Datarella, once set up a healthy dog food brand in Guatemala with his sister who is, according to him, dog mad. She works with dogs, training them and also, and perhaps more importantly, training their owners. She had moved temporarily to Guatemala and was working in an upmarket kennels, so upmarket it was called a Dog Hotel. The canines had their own rooms, play areas and even a dedicated pool in the shape of a bone for the pampered pooches. There was only one issue – the food.
As it happens, and in a slight detour into doggie culinary history, the commercialisation of dog food happened in the middle of the 1800s. Previously, a dog's diet consisted of leftovers from their owner's table with the odd juicy bone from the butchers thrown in. Then as the domestication of dogs continued special dog food was manufactured and marketed to dog owners. It was 'invented' in England by James Spratt and quickly gained traction. Horse meat was particularly popular, and by 1941 in the US more than 50,000 horses were slaughtered annually to become tinned dog food. The next detour was created by the combination of post war austerity and rations with an animal lovers' outcry over the use of horse meat - and as a result dry kibble emerged as the leading dog feed product.
The production of kibble is very unpalatable when examined. To create shelf-stable foods (including human food such as breakfast cereals) wet and dry ingredients are mixed to a dough and cooked under pressurised steam before being extruded into those familiar shapes. As a result, the source ingredients, no matter of what quality, lose vitamins and trade dietary goodness in exchange for a long shelf life. In matters of dry canine food, regulation is at best spotty and often the base ingredients less than ideal.
While his sister may have spotted the issue, Philipp was active in the resolution. This anecdote is important as it points to his desire to fix problems in a practical way. Together they researched best practice and food and came up with an upmarket raw food product. Today while Philipp may be back in Germany the dog food product is still selling successfully in Guatemala.
He also enjoys gamification. He sees it as a very powerful tool to engage people in non-gaming activities.
"The value of gamification is that you can turn any non-game system into a game just by applying game mechanics such as leader boards. It's all about cooperation, people like to be social and to play together. Then if you combine cooperation with competition you get a powerful concoction."
Philipp first heard about blockchain in 2017 when bitcoin was starting to go crazy, and he was super curious about it. He bought a book on the subject and then shifted his bachelor thesis to look at how to use blockchain technology for business.
"The most interesting aspect is the programmable money – and the way you can incentivise people with tokens."
Finding solutions is core to Philipp's interest and he now had a technology to help him. He joined Datarella as a blockchain consultant. The company had been working on NGO projectsDatarella's most known project is Building Blocks used by the World Food program. Building Blocks is used to provide cash vouchers for over 600k refugees in Jordan and Malaysia, saving millions of USD in foreign bank transfer costs
Datarella wanted to do a project on charity using corporate social responsibility and blockchain; soon an idea for a blockchain based donation platform emerged.
A first project was set up in Africa with the YOU Foundation (https://you-stiftung.de/en/category/general/) and everything was going very well Using blockchain, Philipp hopes to address some of the issues surrounding donations in terms of transparency and accountability with the SmartAid project.
"If you donate online without blockchain it is impossible to see where your money goes. Also, you have no control over how your donation is spent and nor can you track it. That last point is a big issue as people can feel distanced from their chosen charity, and as a result, repeat donations are less likely.
"In SmartAid we create a digital twin for your donation and the charity can then allocate this twin to various budgets so you can see directly how your money is spent. The web app includes a donation tracker so that updates are related back to the donor. It creates a full donation experience and therefore greater engagement between donors and charities. We use gamification techniques to keep the donor interested and active while watching the progress of their money and the resulting supports achieved."
The project is now live with the first charity project and Philipp is actively adding more. An upcoming project features an Urban farm in Malaysia, which ensures food security for the most vulnerable. The first project with the Youth Foundation in Africa attracted 200 donors, mostly from Germans, and raised €1,250 in its first project.
"That is a modest project, but it works. So far, we have only been marketing the platform in-country but as the projects grow so too will our reach. The feedback has been hugely satisfying I have to say."
Currently, it is a slimmed-down platform, but Philipp and his team are looking at adding much more functionality.
"It's a double whammy – we can ensure donation transparency which is so important, but we can also boost donor engagement which will lead to greater and repeat donations over time. Everyone wins."
Click here for NFTs from Persons of Interest