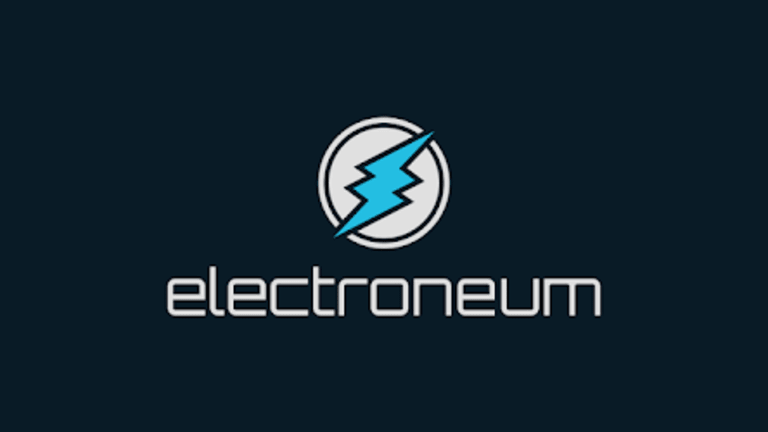 From Crypto to Cash
It's the holy grail of the cryptosphere – mass adoption. The second mantra is help the unbanked: notice I don't say bank the unbanked, we don't necessarily want to funnel people into a banking system that no longer serves the ordinary people, but to help people get access to finance. These are the twin pillars for the social responsibility arm of the cryptosphere and in ten years we are still struggling with that final mile – from crypto to cash.
Let's tackle these two issues. Mass adoption is hard when the systems are hard. Private keys, wallets, seed phrases – these are all off putting to people new to crypto and if there is a hindrance or a block people stop. Simple as. Then the unbanked number almost two billion, of which two thirds have a mobile phone; surely that must say something to our sector? But here is another hindrance, if someone is unbanked, then chances are they do not have sufficient identity documentation to go through KYC (know your customer) on an exchange. Think about that for a moment – you have a mobile, you have some crypto but because you can't KYC on an exchange you can't extract your crypto into cash.
These are not first world problems these are very much developing world problems.
Step up Electronuem, the UK based cryptocurrency that has been in the news for good and bad since its launch in 2017. It raised $40million in its ICO and is notable for the number of investors – more than 120,000 which is the largest in crypto history - and despite the attention this received, CEO and founder Richard Ells didn't cash it in or hedge it in fiat. Nor has he spent it on lambos.
"What kind of signal would that give the community if we dumped our crypto – the reason we are here is because we believe in cryptocurrencies as a way of making the world a better place."
Ell's faith is rewarded as his corporate fund has grown to $48million thanks to the increase in price and despite employing 50 people globally getting the project off the ground. As of today there are 4 million registered users and 2.7 million downloads of the app.
Originally Electroneum was designed to use Proof of Work validation but the intensive reliance on electricity did not sit well on Ell's shoulders. It was contrary to the ambition of helping people if at the same time the planet suffered. Accordingly, at the start of 2019 the company switched to Proof of Responsibility and hand-picked 12 NGOs to become validators or miners of the coin.
"There was a lot of hand holding in setting them up initially, but the rewards have been amazing. 12 NGOs are now earning a monthly income in ETN; some use the ETN directly with their clients and some cash it out – but we are very happy with the results. We are also looking to expand this to universities in much the same way as Ripple operates. At the end of the day we want our miners to be decentralized and trustworthy – this approach ticks both boxes.
" Electroneum was designed to be mobile – and easy to use. At the beginning, the team used small monthly airdrops to smart phones accounts which they termed 'mobile mining' to gain traction. This certainly proved successful in growing the community but there was still the issue of how that community – mostly in developing parts of the world – could have a real use for ETN.
"The popularity of smart phones combined with the consumer churn meant discarded 'old' phones made their way into developing countries. We needed to next figure out how to give value to people that largely didn't have bank accounts or accounts on exchanges."
Watching the growing popularity of mobile exchange payments company M-pesa, Electroneum began partnering with Telecos to offer ETN holders the ability to pay for minutes and data. This reach has blossomed to 140 countries – and offers a real value for ETN holders. Currently more than 300,000 app to app transfers have been recorded and 200,000 mobile and data top ups.
Last month Elecroneum made another leap and entered into partnerships with utility companies in four countries – Gambia, Sengal, Nigeria and Mali – where ETN can be exchanged for electricity within the mobile app and at a tap of a button.
But it doesn't stop there, Ells has huge plans to enter into similar partnerships with providers of everyday goods including medicines and groceries. He won't put a timeline on it because of lawyers; the bane of his life.
"We can have everything lined up, the partnering companies are excited, we have set up the APIs – all is good until the lawyers get involved and that slows down the entire process."
Ells shakes his head in exasperation.
There is one final, and vital element, in the plan to achieve mass adoption and provide access to value – how do people get ETN? The very community that needs access cannot buy ETN online – so they need to earn it.
The answer is AnyTask – offering the ultimate golden bullet. AnyTask is an online marketplace for digital services similar to Fiverr. Set up on February 2020 there are now 500,000 registered users and more than 9000 live tasks. Service providers are paid in ETN and currently there are no fees. They in turn do not need bank accounts to spend the ETN. In time, post launch, there may be small transaction fees but these will be borne by the purchasers.
To give an idea of value I recently independently used Any Task to layout a book I had written and illustrated during the Lockdown. Called The Little Book of Running it cost me the grand sum of $30 - a fee I was very happy to pay. In fact, I tipped the designer in Nigeria a further $15 at the finish. (Tipping is not yet a feature – I did it independently – but it is coming Ells assures me).
To put that into context the average daily income for someone in Nigeria is $2. I got value but my designer  was delighted too. Any Task directly helps anyone with a mobile phone and access to broadband earn ETN – helps them pay for their access too – and they dropped the entry age to 14 so that young people with digital skills can also earn online.
Looks like we might be ramping up those twin pillars sometime soon.