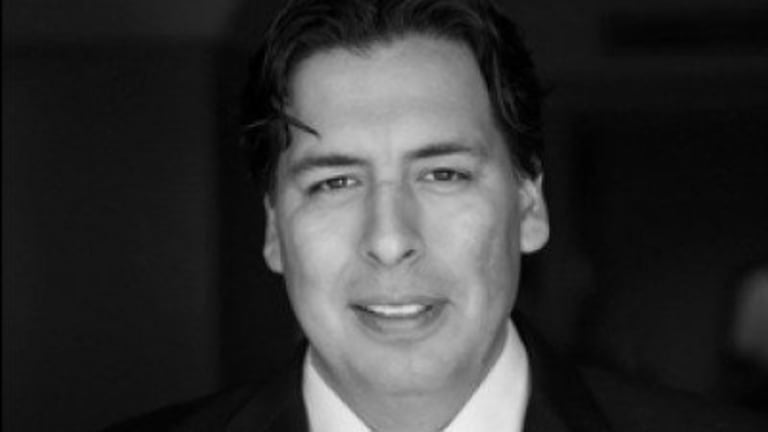 Edward Moncada - Blockfolio And The Royal Flush of Success
The CEO and co-founder of Blockfolio, Edward Moncada, talks to Blockleaders about staying relevant, surviving the bear market and keeping a good poker face.
The CEO and co-founder of Blockfolio talks to Blockleaders about staying relevant, surviving the bear market and keeping a good poker face.
Not so long ago, crypto investors who wanted to watch their assets grow (yes, there was a time when they grew) were forced to set aside a few hours every week to update their spreadsheets. They would visit various exchanges to gauge the value of their tokens, then multiply that figure by the number of tokens, and input it into Excel. The very successful could probably pay someone else to do it. With cryptocurrencies experiencing Travis Bickle-like levels of volatility, there was every chance that by the time they hit 'save', the data was already hopelessly dated. It was relatively easy to track Bitcoin and Ethereum, but finding the value of the ever-expanding universe of altcoins was troublesome and time-consuming.
Then along came Blockfolio. Suddenly, investors could input their transactions once, and watch their portfolio grow before their eyes. In late 2017, refreshing Blockfolio was one of life's great pleasures, as assets soared upwards in double-digit percentiles. It was the season of green arrows, "to the moon" and ICO tokens promising 6000% returns.
Edward Moncada, co-founder and CEO of Blockfolio, likens that dopamine releasing reloading of his app to pulling down the arm of a slot machine. And he should know, having spent almost a decade as a professional poker player. It takes a gambler's nerve to transform a small startup run by investors determined to simplify crypto holding and investing into an app with more than five million downloads. It takes even more to achieve this without losing sight of the needs of your core users, and the values that made you successful in the first instance.
From Tulsa, Oklahoma, the son of Bolivian immigrants, Edward is a modest and self-effacing companion. More than once in our conversation he speaks of taking an ethical position and opting for the road less travelled, exemplified by Blockfolio's decision not to run an ICO in the days when they were a license to print money. But his patience paid off with an impressive $11.5 million capital investment last Autumn at the height of the bear market. The launch of Blockfolio Signal last summer - allowing the core team of token projects to communicate directly with token holder - was, he believes, too attractive for investors, including Huobi, Bitmex, Pathfinder, DCM, Refactor, and Pantera, to resist.
"The success of our funding round raised eyebrows, particularly coming at a time when the bear market had wiped out so much value from the crypto space. By allowing token projects to speak to holders - and only their holders, there's no spamming - we have turned Blockfolio from a simple folio tracking tool to a growing network. I guess we're doing something right because several other portfolio apps are now launching similar services."
It helps to be first. Blockfolio was the first of its kind, tracking all tokens from all exchanges where possible. Of course, in recent months a rebranding to Shockfolio might have been apt, with the crypto market lurching investors through a sickening wave of nosedives and crash landings.
"It's been a roller-coaster. The bear market has impacted us of course. In late 2017, we were growing at an incredible rate. We increased our monthly active users from ten thousand to over two million in the space of one year! This was all natural growth, we had a tiny budget to begin with and really didn't advertise our product at all. Since early 2018, we have seen fewer downloads and engagement with the app is less than it was, because obviously watching your investment fall isn't as nice as watching it grow. But in this sphere, you have to work hard to remain relevant. This is why Blockfolio Signal is so important. It means that we are now a lot more than just a tracking app, and we will have more new services for users rolling out this year."
A Blockfolio token almost became a reality last year, but Edward and his team decided against joining the near seven thousand tokens listed on the app. "We looked at it from every angle, and had twenty-five ideas for how an ICO could work for our users. We even had lawyers and a team. But we decided against it. The regulatory environment in the United States is too difficult. It was changing from week to week back then, and we didn't want to just put out a token just because everyone else was doing it. We try to be thoughtful about everything we do. I think we made the right choice."
Edward has a strong belief in usability, as is evidenced by the simplicity of Blockfolio, but the general DApp landscape of the past twenty-four months is littered with projects with little purpose. "I'm still hopeful that there is a developer out there who is going to deliver that million to one killer DApp that will push blockchain forward. Because in the end, users don't care if a product is decentralised, at least outside of a core sector of maximalists. The user experience is the important thing to me. DApps are growing aggressively and despite the bear market, talented developers are still flooding into the space."
Anyone who uses Blockfolio probably has tokens listed that are worth a tiny percentage of their ICO price and an increasingly quiet development team. "Sure, a lot of tokens are struggling now. Most of them raised money through ICOs in Ether or Bitcoin, and some didn't trade that money into fiat, so they've seen their capital reserves fall sharply over the past year. These projects- and I'm not talking about the exit scams- are just trying to stay afloat, minimising costs and trying to develop. A lot of good work is still being done. However, some tokens never really found product-market fit and have no real utility for the token. Even after you build something, sometimes you have to wait for the market to come to you and that can take years. With our runway, we can do that at Blockfolio, but many projects have lost so much due to the market downturn that even if they build a killer product they may not last until the next bull run and so their futures are uncertain."
A key philosophy at the inception stage of Blockfolio was inclusivity, and the company has two full-time engineers working solely on adding every new token and exchange. Edward and his co-founders did what many successful entrepreneurs do: they solved a problem that they were experiencing themselves. "Back in 2014/15 there were a few crypto tracking apps, but they were mainly devoted to Bitcoin. As more and more altcoins appeared, we thought 'wouldn't it be so much easier to just have one place where you could track all these investments?', so the idea came from my own frustration as an investor, wasting so much time tracking assets from site to site."
One of the emerging coins during that period was Dash, or Dark Coin as it was ominously called. Edward is a founding board member of the Dash Foundation. He was key in moving the coin out from the darkness, through its name change, and by pushing for its original listing on Bitfinex. "I learned a lot about the crypto space through my involvement with the Dash Foundation."
Edward now had real cryptoworld experience with Dash and business know-how through the startups he had birthed in music and gaming. But Edward had one extra talent that not all business leaders possess: A prizewinning poker face. "Just to be clear, I am not longer a professional poker player, although I still love the game. I started out around 1999/2000. At first, I just played for small stakes. But I found that I was able to do quite well and got to a point where I could actually go professional. 2004 was the heyday of online poker playing. It was easy to play - there was a low entry point, people could just put in for a hundred dollars and use their credit cards on sites. I realised that there was mostly people reading and math. Once you have a good grip of probability and strong decision-making skills, you can make it as a poker player. In my first year I was getting by, probably making minimum wage. But over time that kept improving, and in 2005 I won a bracelet at the World Series of Poker. It was a crazy experience."
But all good things have to come to an end. "In 2006, new laws were enacted in the United States, which made it very difficult for US-based financial institutions to move money in and out of online gambling sites. As a result, most recreational players in the US stopped playing. It felt like online poker transformed into professionals playing against professionals. This took the heart out of the game for me, so I looked for other things to do. In a funny way, it's a bit like the crypto market. It's harder for entry-level investors now than before as more sophisticated players come into the market."
His poker playing experience has stood to him, however, in the often heart-stopping world of crypto investing. "Well, it prepares you for volatility. And decision making is a key component in starting a business so I've definitely benefited from those years spent playing poker."
You can connect with Edward on LinkedIn, or find out more about Blockfolio and download the app on its website.