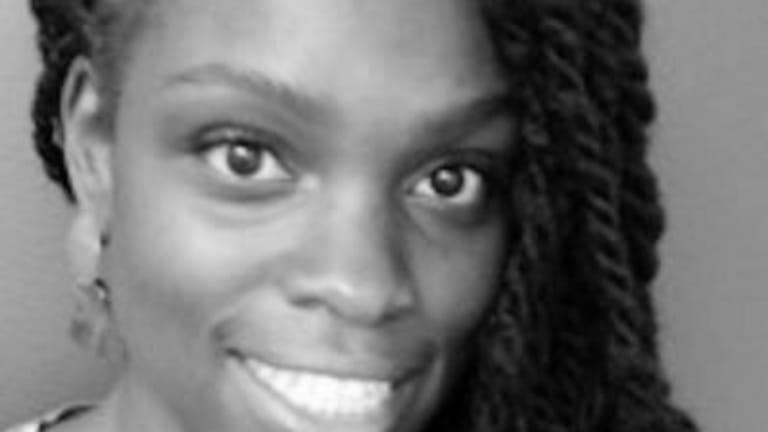 Daisy Ozim: Blockchain for Social Justice
Daisy Ozim will be sharing with us her thoughts on how blockchain can be used to attain social justice, after all, the thin fabric holding the world in seeming order is that everyone treats their neighbours as themselves. Otherwise, society would be immersed in unimaginable chaos. Life would be brutish and short.
Who makes the laws? Who determines what is right or wrong? Are the words of Abraham Lincoln: "Government of the people, by the people, for the people," - true for democracy as practised today? Daisy Ozim will be sharing with us her thoughts on how blockchain can be used to attain social justice, after all, the thin fabric holding the world in seeming order is that everyone treats their neighbours as themselves. Otherwise, society would be immersed in unimaginable chaos. Life would be brutish and short.
Promoting awareness on the use of blockchain as a tool for supporting the elimination of social inequalities is what Daisy does in the space. That's why for her, "blockchain is a type of technology that can be used to make transactions between people easier, handle your business anonymously and create your own currency backed by whatever you please. I support non-profits, community leaders and social impact entrepreneurs in developing their own blockchain projects in order to promote the technology as a tool for supporting the elimination of social inequities. As a young adult, I experienced homelessness, lack of access to financial security and having pulled myself out of that, I see how important it is to have social impact technology readily available." Currently, her brother is the only other family member currently involved in the space, and she says he is in Ireland, breaking into the space.
Like most people, Daisy's first encounter with blockchain left no remarkable impression on her, until she encountered it again the second time. "I actually learnt about bitcoin in 2014 while on a retreat for young leaders learning how to deepen their impacts in social entrepreneurship. I was reintroduced to blockchain in 2016 and began teaching courses on the technology in 2017." Before eventually becoming active in the blockchain space, she kept busy with her public health social enterprise, which is now working on a blockchain project. Her favourite industry to apply the blockchain are healthcare and social impact. "These two spaces will show society just how powerful this technology can be."
"People believe blockchain and crypto are the same things and they aren't. It waters down the potential of blockchain technology and makes people have unnecessary suspicion regarding the technology."
From a young age, Daisy displayed the characteristics of an entrepreneur. "Well, I started as an entrepreneur when in the 3rd grade. I used to sell lanyards and make them into pens and bracelets for others." As eloquently advocated for by Malcolm Gladwell in his book Outliers, where one comes from has a huge impact on one's life. Daisy hails from the eastern part of Nigeria, a tribe well known for their innate business acumen. The Igbos are skilled at sniffing out business opportunities wherever they find themselves. "First generation Nigerian Immigrant, I grew up in the San Francisco Bay Area and also went to high school in Nigeria. I went to San Francisco state university where I studied public health. In my spare time, I love spending time in nature, studying various cultural health practices and making personal development videos on my youtube channel."
Despite the billions raised for blockchain projects through the popular ICOs, although about to be replaced by STOs, Daisy laments about how a minute percentage of that is being appropriately utilized. "I mean, what haven't I seen? People raising millions of dollars, only to squander it on frivolous, useless things while people suffer. Seeing people with no expertise or experience in social impact get put on a pedestal simply because they know people. Watching projects with no real impact garner support just because, while really powerful projects get nothing."
It's common knowledge that some only do good when there are cameras rolling around. Daisy ensures she is far away from such people and seeks to work with only authentic individuals and corporate entities with genuine concern. "My philosophy regarding the people I want to work with is simple. I seek to work with those who care about social justice issues in an authentic way. Not just using the plight of disadvantaged people to gain accolades for themselves. I want to work with folks who can be creative and understand what the root cause of issues are. I want to work with folks who have a good heart and can be trusted. Simple things! The philosophy behind what projects I choose to support or advise are similar."
"A desire to see historically oppressed groups gain access to the tools necessary to create equity and advancement in order to live a life free of suffering," is what drives Daisy daily to persevere in what she does. It's her WHY.
"Currently expanding the work I am doing with Blockchain for Social Justice to develop programs and platforms to educate, uplift and inspire underserved communities. I recently hosted a conference to support these communities in learning about blockchain and accessing cryptocurrency. It was an amazing turnout and now we have a whole set of community leaders that can further the education and message. I have also used my success to create a healthcare centre in Oakland that provides free services to those without insurance! We are working on a blockchain project as well that will help marginalized communities improve their health conditions on an individual and collective level. I am also advising amazing projects such as Bridgit which is a more advanced search engine and Teachur, a platform to promote decentralized access to higher education."
It's not how far but how well. What would you like to be remembered for? Daisy's answer to this is that she "would like to leave a legacy of empowerment, healing, and liberation on this planet. I want to be used as a vessel to help others see the power they have to make changes in themselves and their world. I want folks to remember me as someone who was honourable yet down to earth and graceful. Someone who was passionate enough to channel my energy into supporting humanity, not just myself."
Daisy is a bundle of energy, I almost find it difficult to picture her in a calm yoga pose. When I asked what her hobbies were, I was expecting, you know, activities like fencing, skydiving and any of the other '-ing' activities. Imagine my awe when she answers: "I like to learn about holistic and indigenous cultural practices as well as reading, spending time in nature and doing art."
LinkedIn, Forbes, Hackernoon, and TechCrunch are just among the few who have reported about the increase in the demand for blockchain related jobs. Daisy has three words of advice for people looking to launch a blockchain career. Her first one is especially for people of colour. "I would say, first, don't let anyone define you or your ideas "If I didn't define myself for myself, they would kill me and say I enjoyed it" (Zora Neal Hurston quote.) Second, please do self-care. That means mental health, good nutrition, exercise, and spiritual growth. Couldn't get to where I am at without it! Lastly, find a group of good people with strong ethics and morals."
Following her own advice, Daisy has a handful of people she draws support from, both online and offline. "From the moment I stepped into the blockchain ecosystem, Olayinka Odeniran, Telly Onu, Faith Obafemi, Corey Harris, Lindsay Nuon, and Ari Eisenstat have helped and supported me every step of the way. From supporting my vision and helping me focus on my goals, to connecting me with people who wanted to co-create a movement to support the development of blockchain projects that truly support and impact the most marginalized."
Flashback to the first paragraph, we tried to draw a connection between blockchain and social justice. Daisy shares why blockchain is important in her work. "Blockchain is important to my work because it allows for me to develop systems and platforms autonomously and that have my principles of equity infused." Although, "In the states, a lot of people are asleep to the impact blockchain can have. The general uptake is that it is a scam which is a missed opportunity." She goes further to say that in the US at the moment, the government's support for blockchain and cryptocurrencies is uncertain and yet to be determined.
If you have some interests in social justice, you can reach out to Daisy Ozim on LinkedIn to learn more about her work or support her.