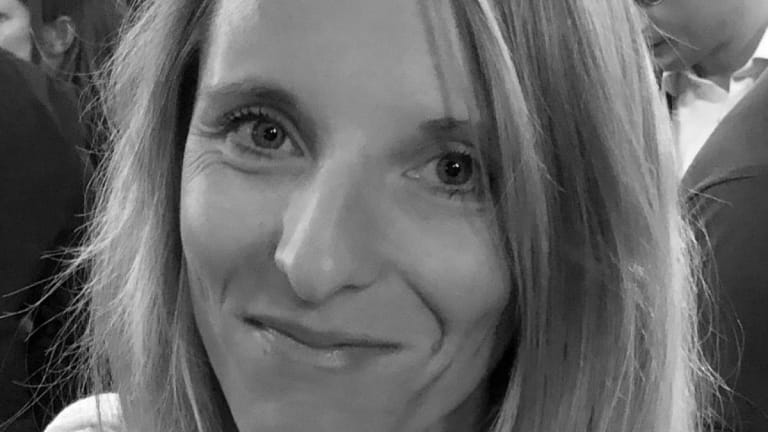 Céline Moille - Blockchain and the Law: Easy Bedfellows?
The fintech law specialist and partner at Lyon based law firm Yellaw spoke to Blockleaders about how regulators are grappling with blockchain in France, the future of ICOs/STOs and why the French will always protest.
The fintech law specialist and partner at Lyon based law firm Yellaw spoke to Blockleaders about how regulators are grappling with blockchain in France, the future of ICOs/STOs and why the French will always protest.
Innovation tends to gallop ahead of the law. And when the law catches up it saddles new technologies with enough baggage to slow them down to its own walking pace. Blockchain is a case in point. Bitcoin didn't need permission to exist, and blockchain projects have risen (and fallen) in their thousands, while lawmakers are still tying their boots. Regulation is inevitable, but how far it will reach and what form it will take is open to debate. Governments are nervous about cryptos, at least until they develop their own, but in many regions the underlying technology is already being embraced, albeit too slowly for some.
But as our lawmakers must learn to adapt to this new technology, lawyers themselves may ultimately benefit (and isn't that always the case?) by blockchain's capacity to simplify contracts and store evidence, although - whisper it gently - it could serve in the place of solicitors in attesting legal documentation such as wills, or even in conveyancing for purchasing real estate.
I turn to a lawyer to ask what the future holds. How will the law affect blockchain, and how will blockchain affect the law? Céline Moille is a partner with Yellaw in Lyon. Holder of a PhD in International Law, Céline is a leading expert in fintech regulation and has educated attendees of countless fintech and blockchain conferences all over the world. Regulation-wise, France is more proactive than many European states, having recently issued guidance on GDPR compliance, with more detailed guidance on crypto taxation and regulation expected in 2019.
"There isn't a real legal framework yet. There are just a few points on taxation and the guidance on GDPR. It's not very clear right now. The government wants to do something to make France more crypto friendly. When you do an ICO or trade cryptos, you will have new rights but we have to wait and see. We have more information from our data regulator on how to use public blockchains and remain compliant with GDPR."
I've read the French authority's GDPR guidelines and I can confirm that it is just as boring as it sounds, although it is less dense than might be expected. An important principle of the GDPR, as any pedant knows, is that personal data should only be held for as long as it is required, and must be accurate. Shredding a paper file, or deleting emails is easy, but blockchain is famously eraser-proof, making the storage of personal details on the blockchain potentially very troublesome indeed. But broader regulation and education is needed to bring blockchain adoption to the next level, says Céline.
"More work is needed on the legal framework. But the most important thing is to bring banks on board so that they can work with cryptos. It would be very interesting if the government can use blockchain in certain areas - health, social security for example - to show the French people that blockchain is a good technology, and not just about cryptocurrencies and Bitcoin. Of course, most people are familiar with Bitcoin and it remains synonymous with blockchain. People are skeptical about cryptos, not so much about blockchain itself. With the internal problems we have had in France in recent weeks, work has been put on hold. Hopefully, in February or March, we will see more solid guideline on ICOs and STOs."
While France has gone about blockchain regulation with characteristic élan, a different French stereotype almost brought the country to a standstill in December. Le Mouvement Des Gilets Jaunes - high-vis clad protesters on the streets of Paris and other cities angry at the government's proposed hike on fuel prices, the spiraling cost of living, and the perceived tax overburdening of ordinary working families in favour of the wealthy - is the latest in a long line of grassroots insurrections against the State. Over the years, other nations have grown used to watching news reports of activists building barricades and scuffling with riot police. Indeed, revolutionary zeal is at the heart of France's national psyche. It can be difficult for others to understand, particularly as current French President Emmanuel Macron is viewed abroad as the potential saviour of the centrist consensus politics that has defined the past thirty years, in the face of an existential crisis under the weight of a continent-wide lurch to the Right and broadening anti EU sentiments, from the UK to Hungary to Poland.
"Last year, when we voted for Macron, a lot of people were convinced that he would change a lot of things. But Macron is not God. We have a lot of problems - economic issues, terrorism and so on - but it was impossible to expect that Macron could change things in one year. Voters hoped that because Macron was not a politician, he would be able to make changes quickly, but this was unrealistic."
A lot has been written about the rise of populism in recent years, and it will be interesting to see how history records the mistrust for authority felt by many sectors of society that has filled ballot boxes around the world. If nothing else, this distrust of the mainstream must benefit Bitcoin, which exists outside of State controls.
"I understand the mistrust of politicians and the libertarian and decentralisation goals that some crypto evangelists adopt, but this is a type of populism too. I'm a lawyer, so of course this is not my own philosophy. We need regulation, of course, because without it there will be corruption."
When Céline speaks at blockchain conferences, she is often among the very few women in the room but she takes this in her stride, commenting that she has never felt discriminated against in her career. "I'm blonde, I'm a lawyer, I'm French and I'm a woman," she laughs. "If you can help clients, and show your legal expertise, then you are treated as a good lawyer. I'm a partner in my law firm. I think I have to be good, but not especially good because I am a woman. France has many female lawyers, but not so many female partners or judges. Like everywhere in the world, there is still work to do. The solution for me is to be able to help people because I am a lawyer who is good at her job, not because I am a woman."
And will the work of a lawyer change as blockchain becomes more prevalent? Is blockchain an opportunity or a threat to the legal profession?
"We have to find new ways to do our job. Companies that use blockchain will have to be compliant with regulations and laws, and lawyers will have to be there to assist them to negotiate these difficulties. But also blockchain can be useful for lawyers, with smart contracts, and the creation of legal tech. This has the power to make the legal profession more efficient. So blockchain presents a new marketplace for us, and is also a technology that we can use."
You can connect with Céline on LinkedIn. Read more about France's data protection laws (in English) here. Read more about Yellaw by visiting their website.