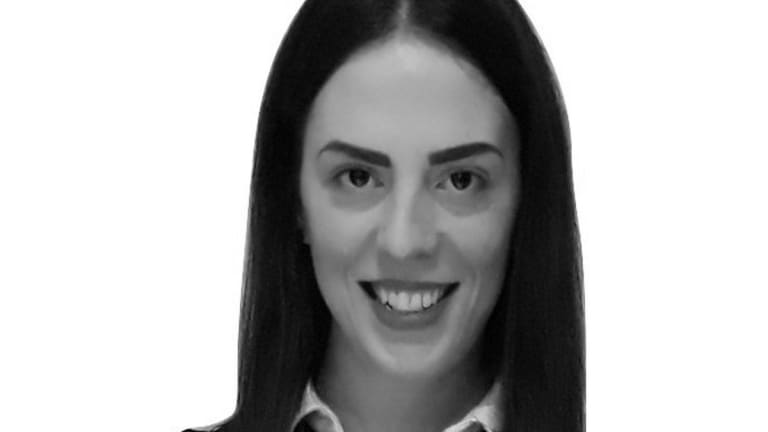 Caterina Ferrara: Scaling Blockchain Through Decentralised Collaboration
Caterina Ferrara answers tough questions and shares her story about how she works to create diversity in the blockchain space through community building.
Join us, it is decentralized, they said. Does decentralization automatically translate to collaboration? Blockchain faithfuls are quick to chant the 'D' word, but how often do they walk their talk? Is there a correlation between a community and the success of a blockchain project? More than any other community, the blockchain community is competitive, everything is always seen as a zero-sum game. Join me as Caterina Ferrara answers these tough questions and shares with me her story about how she is working to create diversity in the blockchain space through community building. She will also be telling us how she discovered a new life purpose in blockchain and is doing her best to draw attention to the fact that, if blockchain adoption is to scale, then collaboration is essential.
The fourth revolution movement, like a candy store, has attracted a lot of people including Caterina Ferrara. However, unlike most people attracted to the Lambos of Bitcoin, Caterina was fascinated by the underlying technology, blockchain. She is determined to shine this light of discovery on the paths of others, especially ladies. "I founded Blockchain Ladies, a community born to break down numbers and distances: bringing together as many women working on blockchain in the world, and inspiring just as many." She is of the firm belief that Satoshi is female.
Her love for community is not just all talks, she walks the talk. Which is why, if she were to explain blockchain, as to one of her sons, she would say that: "Blockchain is a team game in which we all win because no one cheats." This short, yet simple definition, encapsulates all the whys of blockchain.
Caterina is on a mission to create a community of women collaborating on blockchain projects across the globe. The key word being collaboration, the Blockchain Ladies' motto is: "Community is power". It's a well-known fact that ladies are more prone to competition than men. She describes the community as "a virtual place for discussions on blockchain on the web. A place to exchange information, suggestions, reflections and doubts about events, courses, job opportunities and much more. But, above all, it was immediately a place where those who joined the community put out their faces, in the true sense of the word. This is because, in rotation, these women appear in a post with their photo and their thoughts on the blockchain." Some notable ladies that have joined include Toni Lane Casserly, co-founder at Coin Telegraph; Mandy Shemuvalula, founder and CEO of Youthia, and Marie-Antoinette Tichler, founder of C2Legacy.
To ensure her efforts are not branded feministic, Caterina clarifies that ladies as minority players in tech and blockchain do not despise the majority, being men. Rather, the aim is to help create an environment that encourages more ladies to participate while emphasizing their skills and competencies.
One would think that a movement whose anthem is inundated with the word 'disruption' would be doing that literally and figuratively. Yet, like all tech-focused fields before it, blockchain is also a Brotopia; male-dominated. Unlike other other tech-focused fields, it seems the least interested in disrupting gender participation. To give you perspective, Caterina was scheduled to speak at a conference in India a few months ago and, out of over a hundred attendees, less than 3% were women. "My presentation was about my commitment with Blockchain Ladies and my willingness to support women in the sector. The funny thing is that, in the hall, there was an audience of 150 people and, apart from me, there were only four other women!" To change the status quo, Caterina is doing her bit in building inclusion through Blockchain Ladies.
In the 70s and 80s, we had our work and jobs cut out for us. They either fit into a round or square peg hole. You're either a lawyer or a doctor, a teacher or an engineer. "It is difficult to explain to them the kind of work I do. When you can not express it in one word such as "lawyer" or "doctor" or that I know "teacher", it is hard, they become suspicious." Today, it is no longer round or square, in fact, there is probably no peg hole anymore. The previously clear lines of demarcation between professions are now blurring. Most millennials find it hard explaining to their friends and family what 'exactly' it is they do for a living. You know, how do you explain to your 60-year-old mother that staring at a screen and punching keyboards all day will pay the rent? For me, my mom still tells me to get a (real) job. It's funny.
It appears Caterina has the same experience. "I worked hard to explain to them each day that I work with a new technology that is changing the world and will take society to another level, towards a better quality of life, in every sector. My two sisters are the most enthusiastic about what I do, they are policewomen. The most sceptical one in my family is my mother, who fears it will still take a long time to implement and develop blockchain projects in our everyday life." Caterina's mother is so right! Blockchain is still nascent, with everyone trying to wrap their heads around this technical phenomenon. As attention shifts away from crypto highs and lows and is redirected towards developing real-world use cases that accelerate adoption, blockchain will get to that ubiquitous state where, even though you do not know (or care) how WiFi works, you use it every day. Charity begins at home. Aside from teaching other women about the blockchain technology, Caterina is also influencing the women in her family.
Time and again, reality differs from perceived ideal models, most especially in regards to societal perceptions of an ideal family. "When we think of a family we think of a model believing that all families are the same in the end. I believe there is nothing more wrong. Each one is completely different from the others: there are families in which the parents are divorced as in mine, or are far away from home because of the job they do. There are families where one of the parents is dead or families in which there are two dads or two mothers. There are not really 'models'. The only certainty is that being a parent is as difficult as being a child. The only difference is that we become parents by choice and how to be so in the best way we learn it over time without anyone being able to teach us, while we are children from birth, we do not choose to be and we expect a lot from our parents."
From a modest Italian family, Caterina has gone global, soaring on the wings of decentralization. "My mother is a housewife, my father is a farmer who has always had the dream of being an entrepreneur." A TedX speaker, she now keynotes at international events and plays key roles on the team of valuable projects. Her most favourite projects to get involved in are those that have social impact value. "I love working with persons who try to find resources and blockchain-based solutions to human pressures in the following areas: identity management, refugee resettlement (one of the imperative challenges is to account the refugees as they leave their homes, oftentimes without proper identification), supply chain, environment (pollution, waste), financial inclusion (for example, creating decentralized credit scoring and microcredit is one of the greatest promises of blockchain), e-voting."
Her latest project Neuralia, a blockchain health solution, is aimed at providing a crowd-source platform for healthcare sector projects. Solutions in areas like neuroscience, biotechnology and general healthcare can have access to the platform for research purposes. Caterina brings into Neuralia her skills and experience as a digital health expert with a background in biomedical research. Before blockchain, "I have been dealing with communication for about twelve years, especially in the field of Science & Technology, having been a science researcher for about six years before. I am also a digital health expert and this why I am interested especially in blockchain healthcare application."
Caterina's words of wisdom for newbies looking to create a career path in blockchain is that they should strive to acquire as much knowledge as possible while positioning to offer much-needed value. "New companies are being built and there are a lot of positions to be filled and problems to be fixed in order to integrate this new technology. Having four to five years of experience in this sphere is extremely rare. Studying, researching and working hard, you can contribute heavily to the space because there is great demand for knowledge. A lot of these blockchain companies need not only developers but also sales, marketing, and communications help. Learning how to code smart contracts through Solidity experience is enough to land a job right now." She hopes that the majority of newbies entering the space are ladies. Here's her suggestion on how to attract young people, especially women, into the space: "In my opinion the key to getting more women in the space is education and marketing, starting from young girls. Let's start by informing and motivating girls and women's advocacy groups, associations, and businesses. We need more education-focused programs and data-sharing initiatives."
We look forward to a future where more women move into the FinTech, blockchain and cryptocurrency sectors. Caterina also believes in a future where decentralized collaboration will create a positive impact. "Alone, we do not go anywhere, today the real heroes are not the individual people but the communities, the groups: this is the lesson of the last 20 years. To leave a mark we must believe in the power of relationships, connections and openly interacting with the world. Positive, supportive and authentic relationships are the foundations of everything and anything we want to achieve."
It's been a year since Blockchain Ladies was created and it has achieved tremendous results within that time. Talking about future plans, Caterina said: "I'm really proud of what we have done, how many women Blockchain Ladies has connected, and how many of them I have made known only in a year. For the next and for this birthday I hope to give a female conference in my country: Italy."
You can follow Caterina Ferrara on Linkedin and Twitter. Join Blockchain Ladies on Facebook.