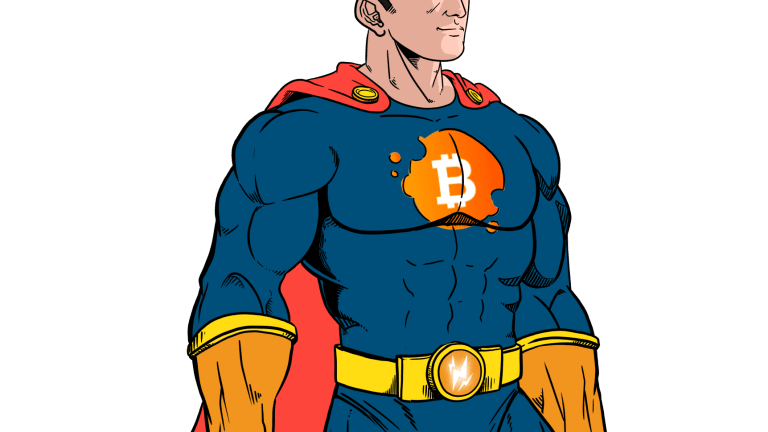 Captain Bitcoin harnesses blockchain's superpowers to accelerate mass adoption
The startup showcases blockchain's most exciting live products and rewards players' attention in Bitcoin.
The startup showcases blockchain's most exciting live products and rewards players' attention in Bitcoin.
Captain Bitcoin, a blockchain media and rewards platform, went live today at captainbitcoin.io. The brainchild of crypto veteran Harsh Jani (AKA Captain Bitcoin) and co-founder Zoe Seccull (AKA Miss Ether), the site empowers the crypto-curious to learn about blockchain and while adding the possibility to earn significant amounts of Bitcoin and crypto while they do it.
What's the story behind the platform?
Harsh and Zoe have worked for leading blockchain protocols and incubators and currently work for a leading blockchain VC. In all their time in the industry, they have yet to come across many decentralised applications they feel could pave the way for mass adoption.
So, what did they do? Decided to start one themselves.
It's an ambitious yet simple idea - players view short videos on new blockchain products and companies, answer a simple quiz question after each one, and earn crypto in the form of Captain tokens for every video they watch. By holding their Captain tokens, they then enter into hundreds of monthly draws for real Bitcoin starting from $100 and rising to $1,000 USD.
Players automatically enter into these draws after watching just two minutes of videos, and to start with––in order to keep the playing field fair––the daily limit is ten minutes' viewing per day.
Captain Bitcoin serves both crypto-curious audiences and blockchain developers. It provides a platform for crypto companies to advertise their projects at rates far below those of Facebook and other social media platforms and plugs them directly into a passionate community of crypto enthusiasts.
Everyone who holds Captain tokens is automatically entered into regular Bitcoin draws held daily, weekly, monthly, and quarterly. The more Captain tokens a player holds, the better their chance to win. And the more players on the platform, the more Bitcoin given away!
"Crypto needs a hero," says CEO Harsh Jani, "and that hero is Bitcoin."
"Crypto needs a hero," says CEO Harsh Jani, "and that hero is Bitcoin. It promises to change the way we communicate value across the whole planet. It's not just a digital currency, but a technological platform where a radically new global financial system will be built.
Captain Bitcoin is our talisman, he's the hero that will communicate the message of Bitcoin to the whole world. Oh, and what better way to get everyone excited about Bitcoin than giving it out at scale?"
Captain Bitcoin is designed for both crypto veterans and newcomers. It automatically creates a wallet on sign up into which it pays Captain tokens and any Bitcoin winnings. Every Bitcoin draw is performed by a smart contract, so they're completely fair and unbiased.
The founders are passionate about education in this sector as the financial world is rapidly changing and blockchain products have the potential to completely overhaul the existing financial systems. hey feel that everyone needs to learn about this and should be positively incentivised to do so and again, a way for people to learn and earn at the same time could be very positive. They understand this technology will overhaul every aspect of our lives but finance is going to be one of the sectors that could be hit the fastest and hardest.
In addition to the Bitcoin draws, players can convert their Captain tokens directly into Bitcoin at any time with the touch of a button, no cryptocurrency exchange necessary.
To celebrate the launch of Captain Bitcoin, the team is giving away $15,000 USD in Bitcoin to the earliest players who help build the Captain's community by referring friends and family. Learn more about the contest here.
You can try Captain Bitcoin out for yourself today: sign up now!
To learn more about Captain Bitcoin, join their Telegram channel @Capt_bitcoin or contact
Harsh on Telegram @Capt_BTC