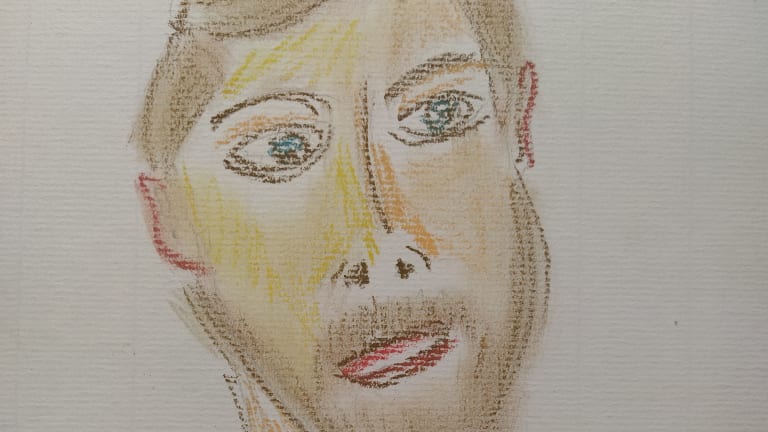 Building a Marketplace where Everyone Wins with Nikolay Shkilev
Persons of Interest, Volume 1 by Jillian Godsil. This interview with Nikolay Shkilev was first published in the 2020 critically acclaimed book of Web3 Founders.
Nikolay is a serial entrepreneur based in Russia. Holding a PhD in Economics from the University of St Petersburg, he is the president of Balt Shelf Holding, a company with many businesses from logistics, to high tech to manufacturing. He has held this role since 1997. He is also the founder of the Private Business Club, an invitation only networking group of high net worth individuals, entrepreneurs and politicians (although not as yet penniless journalists). And in 2018 he was voted one of the top three people in Blockchain.
The move into the blockchain space almost did not happen. Eight years ago some of his developers in his traditional fintech space told him about bitcoin. At that stage he was not interested.
"It seemed to me a bubble and moreover was associated with drug dealers. It just did not appeal to me."
Fast forward to five years ago and a blockchain project approached Nikolay.
'They wanted me to be a mentor. I didn't know anything about ICOs or crypto but they said that wasn't important – they knew I had been successful many times in the business world and they wanted me to be a mentor."
This first project, coming as it did during the ICO hype, was successful and raised $36 million. Nikolay and crypto proved a winning combination. Thereafter, multiple projects approached Nikolay, knowing the very presence of his name would lend gravitas to their fundraising. Nikolay had the luxury to pick and choose his projects – after all he had real experience in building companies, and that was in stark contrast to many other self-styled advisors. It was a wild west period in 2018 with ICO advisors popping up all over. Many advisors had a high profile but little real business experience, they charged high fees and demanded large coin allocations. While the going was good, projects fell over themselves to secure big names, with the less scrupulous even pretending they had signed up people and stuck fake profiles on their websites. Celebrities got in on the act and it was a bruising ride for much of 2018, until it wasn't and the bruising was of the painful variety.
The experience of being a mentor for many top projects led Nikolay naturally to his own project, Zelwin, a global marketplace of goods.
"While working as an advisor I was able to see which projects did well and more importantly why they did well."
Nikolay pinpoints three crucial elements. The first is the product, the second the people and the last key element is the marketing. He contends without the final element – marketing – even good projects can fail.
About a year and half ago, Nikolay began working with his business partners to tackle one of the big hurdles for crypto, namely mass adoption. To achieve that he wanted to build a project with a clear business model and strong financing.
"I wanted to pick a fast-growing sector. If you remember ecommerce only really got going in 2008 when global trades hovered around $144 billion, now it's valued at $3 trillion each year and growing at a rate of 30% per annum. It's the same with cryptocurrencies, five, six years ago the daily trading volume was around $35/40 million in 24 hours, now it's more than $150 billion."
Other lessons learnt during the ICO craze meant that Nikolay opted not to host an ICO or do airdrops. He had enough business acumen to know that he could build it himself. He also had the finance to bootstrap the project.
"No one can kill our price; no whales can pump and dump. That is why our Zelwin token has risen steadily from $1 to more than $5 now and we now have a market cap of $264 million."
Nikolay has bet on the combination of blockchain and digital assets but he has also built in a win-win strategy.
Sellers or merchants can post their goods for free on the site, only paying a transaction fee when they sell something. The purchaser is also rewarded for shopping on the site with a cash back of 2% denominated in the Zelwin (ZLW) token. This can then be used to purchase other goods or exchanged back into fiat. Currently the token is listed on BitForex, DigiFinex, Coinsbit.io, Probit.com and Hotbit.io. The purchasers can use one of 30 different fiat currencies to purchase goods via Visa or Mastercard, as well as Bitcoin and Ethereum.
The site operates a referral scheme too to invite shops or individuals onto the site, earning commissions when the merchants sell goods or the individuals purchase goods. There are also options to invest in VIP packages where the onboarding of merchants can release much higher rewards.
Right now the platform is concentrating on selling goods online but in the near future they are planning on moving into digital games and betting.
"We already have a community in more than 25 countries including Brazil, Korea and China. We are growing very fast already – for someone who purchased ZLW a few months ago the return is already more than 400%.
"Trading volumes on the platform are around the half a million mark, but we expect to double that in the next two months. Our aim is to reach a $1billion market cap by 2021."
Nikolay points out this is not unreasonable, especially since online giant Amazon is not available in many countries outside the US and Western Europe; this is a huge opportunity. He also points out that it is difficult to get onboard to get onto Amazon, whereas Zelwin makes it fast and simple for all.
Finally I ask the question about trust – how can purchasers know they will receive the goods. The reply is that Zelwin operates an escrow set up for each purchase and the monies released when the goods are received. In the case of a dispute, Zelwin operates a moderation service where proofs are sought on either side to back up the case.
"We have a large technical team in place and we are putting in upgrades all the time to address new features and ensure safety for our customers; one planned feature is a rating system to promote good merchants and good buyers."
Nikolay and Zelwin are definitely aiming for the Amazon space but he is patient. "Give us a few years to grow our project organically, we'll get there."
Click here for NFTs from Persons of Interest
For more information on this Collection of Stories click HERE