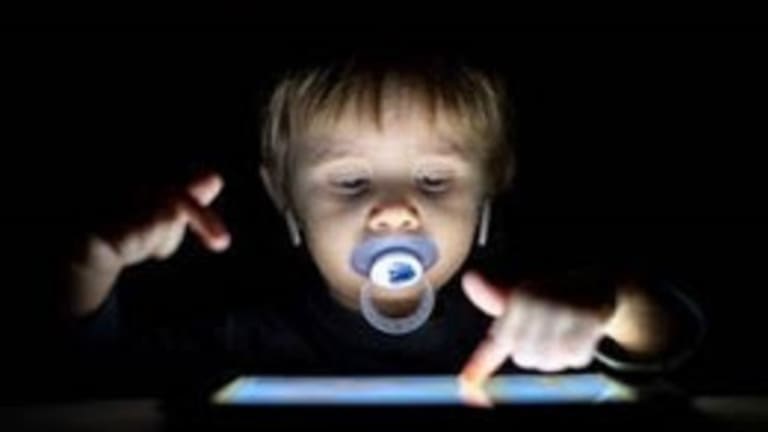 BOOK REVIEW
Born Digital by Robert Wigley
Purchase the book on Amazon
Bob spent the first 25 years of his career working directly in the banking industry, most recently as Chairman of Merrill Lynch in Europe. About ten years ago he was invited onto the board of the Bank of England, which included the turbulent times during the financial crisis. Following that, he moved into backing youngsters in the tech industry, an area he is passionate about and which led him in part to write this book. He is also chair of UK Finance, covering government, regulation, compliance and the prevention of economic crime. He is a part time lecturer and philanthropist.
One main reason Bob took such an interest in how technology impacts young people lies with his three adolescent children. Watching them grow up and interact with technology raised many questions for him, so much so that a couple of years ago he made a new year's resolution to meet a GenZ entrepreneur every day. To learn from them.
This resolution morphed into a two-year project where he successfully carried out interviews and talks with a GenZ person every business day. In total he interacted with approximately 200 young people and these interactions formed the basis for this book.
"I learned a lot."
COVID was also instrumental in this project. At the start of lockdown, his wife pointedly said he was to get out of the kitchen from under her feet and find something to do. He decamped to the dining room where he starred at the wallpaper for bit. And then it hit him. He knew he wanted to write this book. As soon as he formulated this thought, he began to sketch out chapter headings and found he had so much to say. He backed it up by reading and reckons he must have consumed more than 35 books on related topics and hundreds of academic papers. Then he began writing. His methodical approach is reflected in the end product which is 300 pages long with some 550 references.
At the heart of the book is Bob's issue about balance. He positions big tech and their pursuit of profit over societal good. He doesn't believe the balance is right and thinks we have been distracted as society and our attention hijacked by a tsunami of weapons of 'mass distraction.'
Here is the conundrum of the digital age. Never before have so many people been influenced so directly by tech, but also never before have corporations' profits been tied to societal good. Societal good is not often a yardstick held up to measure corporate profits.
There are a number of sticks to be used against big tech – one of which being they force us to look at things not of our choosing but theirs; or in other words they employ successful marketing campaigns and yes I did want that blue balloon and not the red pencil, both of which as it happens are totally necessary for my happiness.
Some 70% of parents are worried about their children's online pursuits, and the subsequent increase over lockdown. It's all about screen time of which we are all so heartily sick of at this stage. But as Bob points out, not all screen time is equal. Children and the vulnerable in society deserve a different quotient and therein lies the rub.
Social media and the tsunami of distraction began in earnest some ten years ago. At the same time, studies have found that adolescent happiness is in decline. Three quarters of 16 to 24 year olds believe that their generation is worse off in terms of happiness and mental health than the preceding generation. In fact, UK 15 year olds are one of the saddest and least satisfied groups in Europe.
"I find these statistics to be very depressing in themselves."
Other corollarial studies show that GenZ is the first post war generation for whom social mobility is as likely to go down as up and that rates of anxiety, depression, self-harm and suicide roughly doubled between 2007 and 2017.
Can this all be laid at the foot of technology's door? Of course not, but Bob traces trends in society that seem to run parallel with the rise of invasive technology, such as changes in family structures, less physical, communal activities, and even less eating together as a unit.
"I think Gen Z have been dealt a particularly grim set of cards but one positive to emerge is their resilience and their independence. They don't expect to be handed pensions or even affordable housing – which is just as well as they are not on offer."
Technology is encroaching on people at younger and younger ages. 30% of babies watch 90 minutes of screen time on a daily basis, 64% of one to two year olds watch more than two hours a day, and 42% of under eights have their own tablets. Moreover, slightly older children confess to being addicted to their devices. 62% of all eight to eleven year olds and 93% of 12 to 15 year olds regularly use a smart phone and have a social media account.
It gets worse. A third of all teenagers say they have been cyber bullied, while 20% of primary school children and 30% of secondary students have videoed live with a stranger; and 5% were asked to undress.
Gen Z spends more time on their devices than they do sleeping or studying. In fact, sleeping is detrimentally impacted by screen use and blue light, provoking calls that we are facing into a global sleep crisis.
Lockdown is not helping.
Bob presents these figures but has not thrown in the towel. Part of the worry – and also part of the solution – has been the speed of the change. The past ten years have radically changed the technical landscape with the regulatory controls lagging behind.
"We are at a tipping point.".
Governments are slowly coming to terms with the fact they need to take action. GDPR is part of that process in the EU and Anti- trust laws are meant to offer similar protections in the US.
"Of course, that last principle is not working. It is questionable whether Facebook should have been allowed to acquire Instagram and WhatsApp, but there are moves afoot in the Biden Administration to readdress culpability, for example is reassessing who is responsible for content on a platform – the user or the big tech?"
In the UK, government is looking to directly address that last question with the proposed Online Harms Bill. This will be a world first where a statutory duty of care will be imposed on big tech with particular regard to the impact on children. Executives will also be potentially held responsible.
Bob also acknowledges that some of the top neuroscientists have worked on social media, designing the delivery of data and the dopamine in the most effective and addictive manner.
"Social media is not meant to serve us, it is meant to serve the platform'
The challenge for government is to force big tech into measuring the impact and then enforcing change. Another option is to police content on blockchain platforms, thereby ensuring content can be monitored without recourse to deletions or later alterations.
A side product of increased technology is access to online content, content that is generated by other industries, of which porn is a huge example. There is currently a porn epidemic affecting young people. Access to unsuitable adult materials to young brains can be incredibly damaging in terms of mental health and societal behaviour. The issue here is age appropriate access. How can platforms ensure age compliance and how can regulations police the compliance?
Porn is one issue, but online grooming a significantly more serious threat and one which age and identity compliance feature heavily in the protection of minors.
Staying offline is a challenge for most people. Bob brings up the general issue of responsible design. Sometimes the issue of personal responsibility is raised at this point but as Bob suggests, on one side you have an individual and the other 100s of the world's top neuroscientists.
"It's not really a fair fight."
Aside from regulation, enforcement of social harm reduction and age access limitations, what else is in the armoury against these weapons of mass distraction?
Education of course.
"We teach our kids sex education at school, so why not internet or tech education. I believe this should be taught in primary schools and it should be compulsory.
"In fact, I think a lot of adults should be made do it too!"
Here Bob can quote another statistic in which 54% of teenagers suggested that parents would be a lot of more worried about their children's online consumption if they knew what they were actually doing.
One question was raised about conventional marketing versus online attention grabbing – and which nullifies my blue balloon, red pen comment from earlier – if regular advertising was as addictive as online, then people would be hanging around outside shops when they were closed just checking out what was in the windows. Outside of zombie movies this is typically not a thing.
Yet, there we all are looking at our screens from the moment we wake up until we go to sleep.
Balancing the public good from free will also reverts again to age and vulnerability access. As an adult Bob argues it's your choice if you wish to gamble, watch porn or sports 10 hours a day. A vulnerable child or person should not be afforded that choice. It gets more pernicious when considering self harm sites or eating disorder sites that actively support the visitors in their harmful actions.
There are technologies that are clever enough to assess ages – through a combination of biometric and coded requirements. If the harming site is on the dark web and has no intention of stopping access to the vulnerable, then the onus is on the prevention of ingress at the point of web access.
"Part of the education and protection will come from Gen Z themselves. I've witnessed young entrepreneurs come up with solutions much more nuanced and effective than anything a neuroscientist could develop.
"This is where we have to give control and support."
Bob Wigley's book, from which the statistics quoted in the article are drawn, is published by Whitefox publishing and is available from all major outlets.