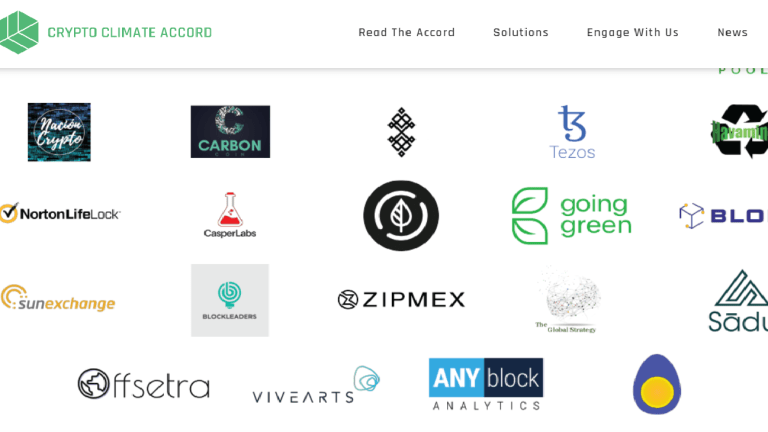 Blockleaders.io joins Crypto Climate Accord
Blockleaders.io, the crypto industry platform co-founded by award winning journalist Jillian Godsil, has joined the Crypto Climate Accord (CCA).
The CCA is inspired by the Paris Climate Agreement. It is a private sector-led initiative for the entire crypto community focused on decarbonizing the cryptocurrency industry in record time.
The CCA's objective is to decarbonize the global crypto industry by prioritizing climate stewardship and supporting the entire crypto industry's transition to net zero greenhouse gas emissions by 2040. 
The Accord has two specific interim objectives:
Objective 1: Achieve net-zero emissions from electricity consumption for CCA Signatories by 2030.
Objective 2: Develop standards, tools, and technologies with CCA Supporters to accelerate the adoption of and verify progress toward 100% renewably powered blockchains by the 2025 UNFCCC COP30 conference.
Jillian Godsil, Editor in Chief of Blockleaders.io, says: 
"Here at Blockleaders we not only want to feature the best projects and best minds in crypto, we unashamedly seek out projects that are sustainable, carbon reducing and kind to the planet.
"We are delighted to support CCA – because at the end of the day technology is the best weapon, we have to fix our climate issues."
Blockleaders is a crypto focused interview and news platform that has featured some of the most exciting leaders in crypto and blockchain including the late John McAfee, Andreas Antonopolous, President Vit Jedlicka, Stefan Rust, Richard Ells, Joel Comm, Samson Williams, Mru Patel and Pete wood. For more information, please visit blockleaders.io