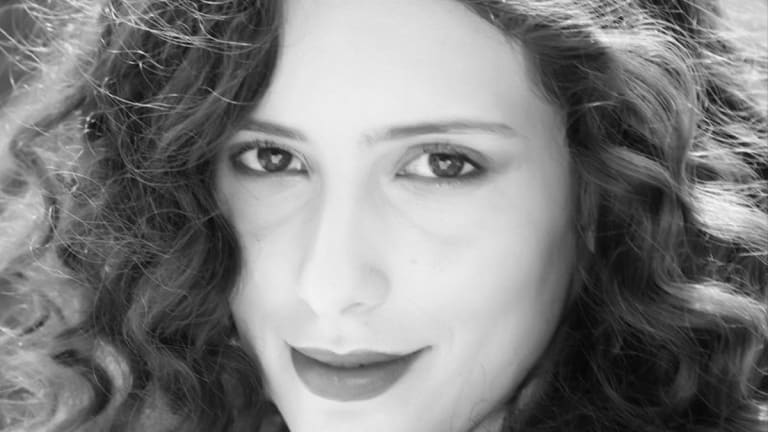 Aliza Rosenfelder: How Blockchain Communities Can Make The Difference this World Needs
Aliza Rosenfelder on her secret for creating vibrant communities, personal motivation, and past roles that exposed her to the darker side of the world.
Positive thinking makes a difference. BlockLeaders' Fernando Sanchez speaks to Aliza Rosenfelder, experienced community manager in blockchain, about her secret for creating vibrant communities, personal motivation, and past roles that exposed her to the darker side of the world.
The blockchain universe is a vibrant and lively space populated by a cadre of highly-skilled people dedicated and passionate about what they do. These people love to talk about their blockchain-powered projects, their communities, and love sharing their knowledge and expertise with the wider world. These professionals hail from a variety of backgrounds. From technology to finance, media, education, the range of skills on offer is nothing short of astounding. And sometimes these backgrounds are a tad more unusual.
Aliza Rosenfelder is currently a Community Manager for Binary District, a professional outfit that offers programs and events centred around new technologies and disruptive innovation through blockchain. But Aliza is much more than that. Her background includes a stint in a counter-terrorism agency, for example, an aspect of her life that I was very keen on finding out more about.
On building communities and what a Community Manager actually does
A community is, by definition, a social group whose members share a number of traits or interests. Strong and resilient communities are vital for the development of a given enclave. And communities are also pivotal for the success of blockchain-related projects. Aliza has been building communities for some time, and I wanted to know what her approach is.
"Basically, with online communities, what I try to do is engage with people organically and without holding too much judgement. The reason for this is that the industry we are in is so nascent that it's just too easy to fall into the tribal traps that humans do, and have done since the beginning of time.
"So a lot of developments within the community arise from conversations that were held on Twitter, for example. We recently did a workshop that entirely came about because a colleague witnessed an online discussion on the matter. I think about 150 people ended up attending. You need to be respectful of people's feelings as well if you want to have a respectful debate."
Aliza is currently managing the community built around the Binary District project. I wanted to find out more about what this role actually entails, and what her job responsibilities are.
"The role itself is quite flexible. I was initially brought in as a Social Media Manager, but that came to encompass handling events, speaking on the company's behalf, and things like that. So the role has expanded really into building a community offline too, which I find really interesting."
On blockchain
Blockchain is one of the technologies that Binary District deals with. This nascent tech is in everyone's mind these days because of cryptocurrencies, but the actual applications go way beyond that.
"I joined Google as an Ambassador in 2017. The community around the Google campus is around 80,000 people. One of the people working there, Giselle Frederick, was running a business and she introduced me to blockchain. She educated me about it, basically, and showed me its potential. This person showed me that blockchain is not just used for enabling payments, but also verifying digital identities, and many other use cases.
"She introduced me to this group, Women in Cryptocurrency, for example. So all of these triggered my interest in blockchain. At my first meeting, there was a lively debate about consensus mechanisms and I realised how passionate and dedicated the people in this space were. I made sure after that to read widely on the subject including the many whitepapers of different projects"
On Binary District
Aliza's latest endeavor is Binary District, a collaborative tech community. "We believe that technical education should be easily accessible for anyone who wishes to learn. Binary District partially came about because so many universities, academic institutions, use technology to push their own agenda, so you can become isolated while working towards a certain goal.
"The aim of Binary District is to connect people who are working in similar projects, or share similar interests, to allow them to interact in the best way they can and share their expertise in the best way possible."
National security matters: on counter-terrorism
We have all heard of secret agencies that work in the shadows to protect us from terrorist threats but it's not every day that one meets somebody who's actually worked for one of these entities. I was more than intrigued to discover that Aliza spent a few months working as an intern for a non-government organisation.
"I had a wonderful professor named Sajjan Gohel who was the International Security Director for the London-based Asia-Pacific Foundation. He was always very interested in getting his class to truly understand how counter-terrorism operates. There are a number of courses on the subject out there, but many of these courses are linear. We actually went through every region in the world, studying different terrorist organizations. So this professor inspired me to do something to save the world.
"I loved counter-terrorism but that's not a job you actually want to take home with you. It was a worthwhile period in my life but, at the same time, gives you this realisation about the power of technology for both good and evil."
On entrepreneurship
An increasing number of women are entering entrepreneurship as a way of working for yourself which gives freedom. However, it comes with a set of challenges.
"I'm all up for being an entrepreneur but I have realised how few women have chosen to be in the tech industry. I believe that 93% of funding goes to male-led enterprises, which is shocking. I feel that there is a culture which can be quite exclusionary to women, particularly around the tech industry. There are plenty of women entrepreneurs in other industries, which sort of implies to me that the problem is cultural, rather than academic.
"I also feel that, as women, we have to do more to empower each other. Being an entrepreneur can be isolating at the best of times, particularly as a female."
On Primalbase
Today's professional environment is evolving. Gone are the days of spending your entire professional career looking at the same four walls inside a bleak office. Nowadays, workers thrive in a more dynamic landscape that leads to interesting opportunities. Primalbase intends to create a new model for co-working, using blockchain technology. Aliza is part of this revolutionary movement.
"Primalbase is the first tokenised office space of its kind. It raised $7.6million in 2017 and half the office space is for token-holders. One Primal Base token gets you a hot desk, for example, or you can also get an entire office with a number of tokens. If you paid the equivalent of a few thousand dollars last year, you'll get a lifetime desk, as a token-holder."
On motivation
Someone once said that life is 10% what happens to you, and 90% how you react to it. Finding motivation is more than just reacting, however, it is being proactive in what you want to do and achieve through your professional life. This motivation comes from many sources and ideals.
"I like making a difference with what I do. I don't want to go home at the end of the day and think 'well, that was all for nothing.' I really want to make an impact through what I do and that's why I joined Binary District. I know that the programs and events we run will provide good education about technologies that can be quite opaque.
"I want to make a difference by connecting people and make sure that the right people are in the room, so we can have the conversations that are needed to create better opportunities in whatever field of tech, be it blockchain, AI, biotech, etc."
You can follow Aliza through her LinkedIn profile or her work for Binary District.