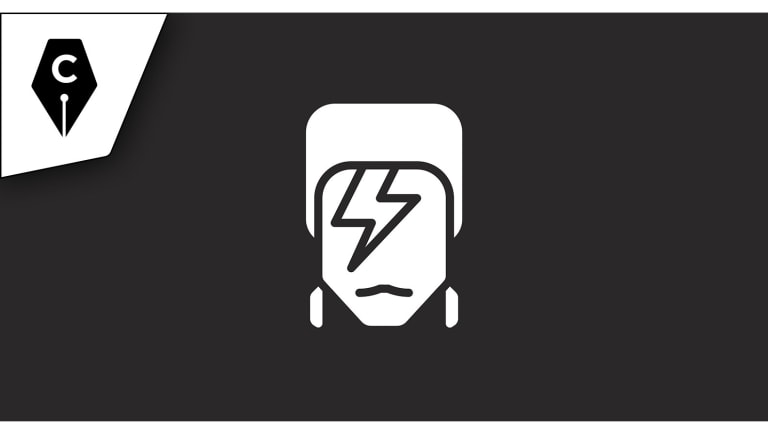 Algorand - taking the Brixton Pound digital
Sean Lee, CEO of Algorand Foundation
Sean Lee would say his career is a mixture of tech and finance which led him naturally to the role of CEO of the Algorand Foundation in June 2020. Hailing from Hong Kong he has a professional career in North America while working with clients across 20+ countries though all in conventional finance until Algorand. He was very aware of blockchain in his role of tech evangelist and began working side by side with the technology in 2017 when a consortium of banks with which he was consulting for evaluated the Corda blockchain. But he acknowledges that his awareness of cryptocurrencies is recent, really only arising in the past two years or so.
So how come Algorand approached him for this position? It's all to do with science, Sean reckons. Algorand was founded by Turning Award winner, cryptographic pioneer and MIT professor Silvio Micali and that influences the ethos of the company.
"Algorand is rigorous in the way it builds technology, engages with clients and implements its business strategy. They hire people with strong professional backgrounds which is where I come in – having a strong financial and compliance background with little cryptocurrency bias is a good fit. I also appreciate why regulation is important. And I suspect this makes it easier to talk to a major financial services institution director than a crypto native might.
"On the flip side, they needed a global player and my career has spanned most continents. This has been very helpful as we look to grow the Algorand brand internationally."
Sean's arrival has coincided with the swift expansion of the Algorand Foundation into new regions – with members in Tel Aviv, Dublin, Melbourne, Singapore, Shanghai and California joining New York, Milan and Hong Kong.
Sean is fast to jump into the technology too. I ask about pure permissionless proof of stake and learn that rewards are earned proportionately by all stakeholders, large and small, regardless of duration of holding.
"The reason for this pure approach is that we want to encourage token holders to participate in our network and every token count as a vote in consensus. It's all about free will to be part of the Algorand ecosystem."
"We also guarantee that every transaction written on chain will have almost instant "finality", currently at 5 seconds moving to under 2 seconds in the near future, as the Algorand blockchain has no "forking". If there is a platform upgrade, the community votes on a certain point and the upgrade is reflected on the entire chain. We've done this during our 2.0 upgrade, and we expect bigger changes to come in future with even more advanced features."
Algorand opted against mining as a mechanism for token distribution; instead it minted 10 billion tokens as a final amount and now distributes them through the initial auction during mainnet launch, early backer program, grants and developer awards amongst other ecosystem development programs.
"Our goal is to have as many projects as possible building on Algorand creating their own digital assets for a diversified set of applications and use cases. And we want to support them because the more transactions and economic activities we have on the network, the more it facilitates us to have even bigger financial inclusion and social good conversations."
This is where the Foundation steps in. As a legal entity it is domiciled in Singapore and set up in June 2019, to be the non-profit organization to build a vibrant ecosystem and to oversee the distribution of tokens to the community. The initial team was a mixture of economists and cryptographers.
"Our first year was focused on getting the project off the ground and operational with foundational pillars. We were walking before but now entering our 2nd year we are running. I am tasked to bring in more business development, marketing and community driven resources so we can really drive the adoption and innovation in the use of Algorand."
One such use case is the Brixton Pound project in London, UK. This project was launched in 2008 against the backdrop of the financial crash. The project was aimed at helping local business with the support of the community. Over the twelve years since its launch an estimated £500,000 of Brixton pounds has been in circulation and its glamorous paper notes are in demand globally (famous Brixton natives have been celebrated on the notes including most recently David Bowie).
However, creating a paper based monetary system is cumbersome and hard to maintain. The project needed a new impetus and digital money is seen as a key enabler.
Algorand Foundation and Brixton are in deep talks currently about how to implement a local digital currency, using concepts like stablecoins pegged to fiat currencies.
"The Brixton Pound fits between cryptocurrencies and locally privately issued stable coins. It's pegged to the pound but not issued by the Bank of England. It is based on financial inclusion and strongly supported by the community. We want to see how we can integrate."
Some of the issues facing the team is the transition from paper to digital, with many Brixton pound notes still in circulation.
"We are working on the tokenomics right now."
There are two other projects Sean highlighted which were quite interesting, one of which involves his five-year-old daughter who published her first book based on a series of drawings to describe her life during the pandemic. Aided by her proud parents, they framed a story and told it in both English and Chinese. They saw it as an opportunity to introduce the idea of giving and decided to create a charity fundraiser on the back of it.
Both the children's charity and crowdfunding websites are based in Taiwan. Once the website was translated, Sean and his wife shared the site with their friends around the globe, only there was one hurdle.
"When my international English-speaking friends wanted to send the money to donate, the payment instructions were all in Chinese and they were reluctant to commit their money and details to a non-English payment service. There was also the issue of transaction fees and currency conversion fees that card processors were charging, eating significantly into the actual donation that can go towards the charity"
Ironically, this reluctance mirrors the issues people have using payment services to transmit remittances home including lack of a mother tongue, high commissions and slow delivery.
One potential answer? Using crypto powered stablecoins supported by crowdfunding platforms. This can mimic the real-world transaction without the overhead and intermediaries. Perhaps a future ecosystem partner of Algorand can take this on?
The other project could not be more different in terms of scope and application. While the Chinese Belt and Road development policy is well documented, less well known is the BSN or Blockchain-Services-Network being rolled out of China which echoes the policy of creating a cross-border network to facilitate data and transaction exchanges.
While the initial phase of Belt and Road was focused in physical infrastructure investments, now it is partnering with technology suppliers to build a transaction layer that sits on top.
"This is going to be the new way of doing finance, if we use traditional payment rails then the financial hubs are going to be very inefficient. A trade route cannot afford those levels of complexity.
"China is building a chain of service networks with a blockchain-based infrastructure layer for transactions. We at Algorand were invited to participate in providing a permissioned private blockchain for within China and a public blockchain on the international BSN network."
Between finding new ambassadors, running accelerator programs and hackathons, and supporting ecosystem projects large and small, the Algorand Foundation is definitely on a sprint.