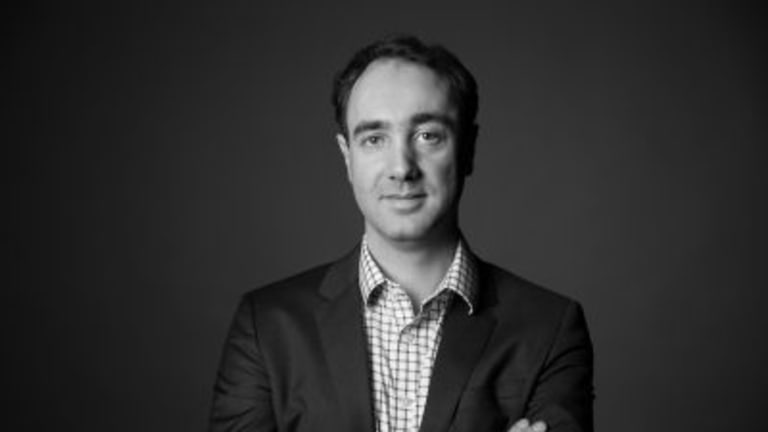 Alex Buelau - making his passion into his career
Alex Buelau is a thoughtful leader with endless energy whose love of blockchain and crypto led him on an adventure from Brazil to Oxford. Along the way he formed serial companies, spotting opportunities quickly. Now, he enjoys the crypto winter as things are getting done...
Alex Buelau is a thoughtful leader with endless energy whose love of blockchain and crypto led him on an adventure from Brazil to Oxford. Along the way he formed serial companies, spotting opportunities quickly. Now, he enjoys the crypto winter as things are getting done...
A tall man, although not tall enough for professional volleyball, I think he is French when we meet at the Crypto Curry Club lunch in London. The Crypto Curry Club is the brainchild of Erica Stafford and I have flown in especially for the event. Alex is CEO of Coinschedule and his company is sponsoring the event. He had brought a number of the team with him. He is not French as it turns out but Brazilian. How did I get that so wrong? Alex is very polite and says I am not the first person to make that mistake. Funnily enough, although he is multilingual, French is not among his languages. He can speak German, Spanish, Portuguese and, as he says, 'a little English.'
'A lottle English,' I retort, 'with an inexplicable French accent.'
We move onto the topic of nationalities living abroad. There are many of his countrymen and women in Ireland I tell him. He informs me that the biggest Japanese ex-pat community are located in Sao Paulo. He also tells me there are more than 200million Brazilians in total. This I did not know either. His native country is a divergent mixture of great wealth and great poverty. It is definitely a developing country witnessed by the creaky public transport system. Alex notes that when he arrived in London he felt very much at home – Sao Paulo has a population of 8 million – except for public transport which pretty much always works in London. "You don't have to think about transport – it just is there and it works for wherever you want to go."
Growing up in Sao Paulo, he was very much aware of other nationalities. Brazil has been colonised by different empires over the past millennium and as a result the conquering nations have left their mark. For example, his family is of German extraction and so he went to a German school.
While definitely nerdy at school he also enjoyed sports, and was playing semi-professional volleyball up until the age of 16. He returned to his team that summer and he had not grown any taller while his erstwhile volleyball compadres were now touching 2 metres 10. He was relatively sanguine about this lack of height; he was already 1.88 metres and tall by any other standard.
I ask him too about his interest in computers and discover that he was given his first computer at the tender age of seven and it was love at first sight. The computer was a keyboard that used a TV as its monitor - and it was broken. Donated by an uncle, the vertical alignment adjustment was off and as a result, the screen keet on rolling over and over in slow motion. Despite the limiting and irritating visual distraction, Alex learned to programme with the help of a teach-yourself-basic manual.
"I'd get up at five am to read and reread the book. I was hooked."
By the time computer classes were introduced in his school he was aged 12 and knew more about computers than the teacher. He was considered the computer guru by his pals.
Such was his enthusiasm he managed to set up a company while still in secondary school. It was to allow access to pre-https fora called BBS - Bulletin Board System. Access was via a landline and Alex persuaded the father of his best friend to allow them to use his second telephone land line. He was to become a serial entrepreneur.
University beckoned and Alex opted to take two full-time courses at the same time – Electrical Engineering and Physics – in two separate colleges located an hour's drive apart.
He still kept on the second-degree course but after three years dropped out. He was not superman and could not give both his full attention.
In his final year in university, now that he had more time as he was only studying one degree, he set up a software company with a friend. Called Naufragos which means adrift in English, it was an internet search engine. It was a success and he sold it a number of years later for a small profit. While entrepreneurship was in his blood he also knew he was very young and needed more experience.
So he joined Siemens in their health care division. In Brazil, Siemens did not have a proper R&D division and so he joined the sales department. "And I quite enjoyed it for two years."
Given Alex's early proclivity for computers, it is not surprising to learn that he also was one of the early bitcoin enthusiasts. He heard about bitcoin and was fascinated by the process of mining the coins. In 2013 he assembled a mining rig, it was early enough to still use a GPU rather than a specialised ASIC device. He put the contraction in the bedroom but soon the noise and the heat were too much for his wife who gave him an ultimatum: either the rig went or she did. The rig went into the shed in the garden but that was a pain as there was limited internet.
I ask Alex at this point how many coins did he mine. He replied, with perfect justice, that my question was a very rude one. I agreed. He still told me despite my nosiness but I can't reveal it here. It wasn't as much or as little as one might imagine.
After about six months he sold up his rig and decided to invest in bitcoin directly rather than spend time mining it. He remembers vividly what he calls his first bitcoin bubble, in 2013, while he became that guy talking about bitcoin all the time.
At the same time, Siemens wanted to post him to Europe, more specifically to a little known town of Oxford in the UK. I laugh out loud at Alex's description but he points out, reasonably, that he had as much knowledge of Oxford as he might have of Utrecht. His wife was pregnant at this stage but he persuaded her, despite his lack of knowledge, that she would love Oxford. She agreed and they moved to the UK.
Much of his spare time was spent in cryptocurrency or blockchains. After work and at the weekend he lived on online forums learning about the new coins. He built a block explorer for NXT, then a huge coin. Called myNXT he created a wallet which went on to become the most popular wallet for that chain. He also met Sasha Ivanov and co-built a blockexplorer for Waves. Back in 2014 he had attended a tiny Bitcoin conference in Miami and had met the then-unknown Vitalek Buterin. Alex was impressed enough to invest in Ethererum as a result. He remembers the conference being tiny, maybe 50 people in total.
Back in the day job, Siemens wanted to post him to Chicago. He had been promoted along the way to director of Product management but the Oxford office of Siemens was closing. He and his entire team were being shipped to the US. At first, his wife was not keen; having settled into Oxford, but Alex had very powerful powers of persuasion.
"I spoke about the opportunity, the snow, and the lakes. Eventually, she agreed. In fact, I persuaded my entire team that we should move. Everything was set – we had houses sorted, schools. visas etc. We were ready for our move."
Another thunderbolt was to change his life: this time in the form of an email. An email that had no subject line but was from a head-hunter he had met three years ago. She wrote that she had a great idea for him. Alex wrote back no thanks. Then she replied and said she really wanted him to meet this guy. Alex felt 'what the heck' and a breakfast meeting was set up for the following day at 7 am.
"That's how I met my new boss."
Everything that had been carefully planned now had to be unravelled. His team still went but they were upset. Alex rationalises this. "I have known people who worked for one company their entire lives – maybe 30 years – and they think that their loyalty is of supreme importance. Well, I did my part, I did a good job, but Siemens is a big company. Everyone is responsible for their own lives and they sometimes have to make hard choices."
His wife was also discombobulated but Alex worked his magic. They stayed with her blessing.
The new company was called Genomics. It was an advanced technology company using Artificial Intelligence and Machine Learning to advance the field of genetics and the study of DNA. There were no less than four Oxford professors involved and the company had the backing of serious VC funding. His new role was head of product.
"I loved working at Genomics. It was very intense. I didn't have the same freedom or free time that I had at Siemens; it totally absorbed me."
With less time on his hands, Alex was concerned not to miss out on the burgeoning blockchain ICOs. Token sales were starting to be spun up with regular frequency and he tracked them in a crude Excel spreadsheet.
Then in the summer of 2016, he put the spreadsheet live for others to share. It attracted a lot of attention, and then some. Every two months the traffic doubled. He called it CoinSchedule and initially, that was all it was –a schedule of token sales and events on coins. By Christmas 2016 the traffic had grown so much that Alex knew he faced a choice; get help or let it die. He couldn't do the day job and manage the portal.
Online he met Majid Shah who went onto be his co-founder. Alex met him in an online forum. He had been chatting with him for a number of weeks and he knew he was smart. They joined forces but it was not until a year later that they actually spoke and met in person.
At the beginning of 2017 they both thought the portal might bring in some additional income, a couple of hundred pounds a month, but as the ICO craze grew, so too did the business and the income.
The traffic exploded and Majid complained he was doing more work than Alex. "He was – he was working 18 hours a day on the portal while I was working every night and weekends. We had on average 200 emails a day to answer. Again I had to face an issue of making it work or stopping. This was a harder choice as I really enjoyed working at Genomics. But by 2018 I made the choice to move full time into CoinSchedule."
In 2018 Alex started building a team behind CoinSchedule. "It was hard to find good people – good people are often already employed and I had to wait for them to come to us.
"Around this time, people asked if we would consider doing our own ICO. However, the genesis behind CoinSchedule was to build information that was credible, to evaluate projects, and to rate teams in an objective manner. I personally reacted strongly against scams. I wondered what we would do if we raised $20 million and didn't want to be that team, that CEO, or that scam."
Rightly or wrongly, CoinSchedule avoided an ICO and continued to build a team and a long term strategy for the future. The number of ICOs worldwide dropped from 600 in January 2018 to 60 in January 2019.
"I actually welcome the crypto winter. I hated the hype over money and nothing got done. However, once the speculators and FOMOs left the market, then stuff got done. ICOs are just one part of the ecosystem. It is evolving and getting better."
Alex and his team spent much of 2018 building a new portal. There are loads of new features and new features coming down the track with anything you ever wanted to know about blockchain now available on the new CoinSchedule portal.
"We kept many things though – like the Trustscore – but it's been revamped. This ability for us to provide an accurate, objective score on a project is key to our customers' value on our site."
Despite the crypto winter, Alex is very confident the market and his business will continue to grow. There are ten in the team now and they had their own trust quotient.
"I have the same excitement, the same gut feeling I had when I saw my first computer, heard about bitcoin, mined my first coin. And now I see things like Facebook getting involved and JP Morgan launching their coin. I know we are here for the long run."
for more information, please visit https://www.coinschedule.com/