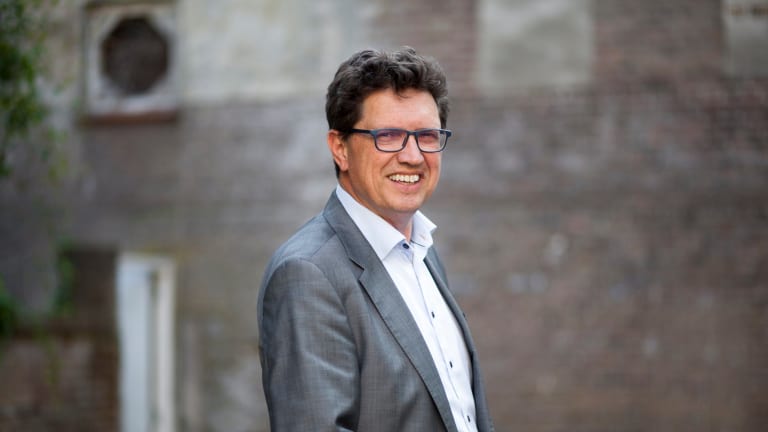 Alex Bausch joins EuropeChain as a First Ambassador
Alex is a man on a mission to ensure that everyone knows about tokenization. He was recently surprised when speaking with experts in related fields such as finance, government and banking that they have very little knowledge about token finance and associated cryptocurrencies. At the end of 2019 he met up with his long-term friend and colleague Rhett Oudkerk Pool where they both determined that mainstream adoption of blockchain is key. "If no one is using it, then it's just not going to work. We have to make it easy." And so the first Europechain ambassador was born.
A serial entrepreneur, Alex is no stranger to making the seemingly complex simple, or by lighting on an opportunity.
Educated in the States from a young age when he voluntarily made himself a national orphan, Alex is passionate about understanding how things fit together. He is a great proponent of the commonsensical. For example, an early work experience in 1989 with The Dutch Post Bank, now ING, when back in the Netherlands saw that institution target housewives with their very latest innovation – electronic banking. Alex scoffed at this notion as it was not easy nor intuitive. Instead he realised the true target market were men aged between 25 and 45 with an interest in PC's and Internet and or gadgets. But even then he twigged that that same cohort of people needed modems to get online and so his next business, in conjunction with his father, was formed selling modems. A million modems later and he had earned his entrepreneurial stripes.
Ten years later he sold the business and headed back to the States, this time to Seattle to enrol onto an MBA. Instead he became a job jumper – moving from different and diverse companies to learn how they worked from software companies such as Netscape and Mosaic to VC outfits. By 1997 he had learnt all he needed and decided to return home to his native Rotterdam to launch LIFT-OFF – assisting scaleup companies with growth in EMEA with a team of seasoned entrepreneurs and investors throughout Europe.
In 2007, he set up another business, in the enterprise mobile device management and security industry, hired 100 people and went through several rounds of funding.
Alex, a true techie at heart, found blockchain and DLT technologies fascinating. By 2014 he knew this was where he wanted to focus his energies. By 2017 he was involved with BECON out of Dublin. BECON, or The Blockchain Ecosystem Network, wanted to change the world by Informing and Inspiring professionals on blockchain use cases who in turn create new Innovations that make Impact, (The four I's).
The first Blockchain Solution Forum in Barcelona was organised in 2017 and attracted 20.000 visitors talking about Blockchain adoption. The first Crypto Economy shows were also organised that summer, spawning hundreds of ICO presentations world wide. Quickly Alex realised the word 'crypto' turned off many people and he banned its use, preferring instead the term Token Finance.
Now he evangelises about tokens and the ability to transfer ownership. "Tokenization will transform our economy in the same way that equity and stock markets did in the 17th century. Token technology not only affects the financial markets but also how we in society work together in digital environments and share value with each other," he says.
Accordingly Alex set up 2Tokens. Thisis a project to formulate a guide, as part of a larger vision, for any type of organisation which wants to leverage tokens. It is the aim to come to a shared understanding on token finance and as such it is a public interest initiative supported by a diverse community of technology companies, policy makers, financial advisors, banks, legal & regulatory experts and academia. The project is sponsored by the European Union and is a joint effort of Blocklab (Port of Rotterdam), YES!Delft (Incubator, TU Delft), and LIFT-OFF Partners (Open data economy) with the endorsement of the Erasmus University, TechLeap.NL, government and several industry players such as EuropeChain.
The potential for tokenization to disrupt existing interactions is huge – offering both more efficient solutions to existing paradigms (e.g. crowdfunding, fractionalized ownership) as well as opening up whole new models for financing and collaboration beyond the currently dominant approaches. 
One clear use case is that despite all the progress of recent years, there remains a huge gap between those that need to raise funds and those that have funds available to invest. Developments such as crowdfunding have helped democratize access to finance – but still far too often worthwhile ventures remain unfunded: risk / reward profile not suitable, assets for collateral not liquid enough, lack of sufficient reputation for the fund raisers, lack of a transparent market making mechanism etc. 
Tokens have been around since antiquity, but thanks to emerging technologies such as blockchain, the cost of exchanging tokens, has reduced dramatically. In addition, tokens are programmable, which means that you can incorporate rules within the token that automatically apply. This will significantly change how businesses are run.
The potential for tokenization to disrupt existing interactions is huge, offering more efficient solutions to existing paradigms (such as stocks or legal entities) while also dramatically reducing the costs to entry (such as crowdfunding). In addition, until today, real estate, collectables and art have been perceived as illiquid, but with the advent of tokens, this will drastically change. When such assets are tokenised and sold across the globe, they have the potential to become highly liquid. That would result in an influx of liquid assets (trillions of euros) that could significantly change global markets.
Already he can point to the Port of Rotterdam employing a use case where it is following ownership of product while in transit using tokens. His latest workshops have been cancelled by COVID19 but he is confident that not only will blockchain help in the rebuilding of economies, it will also help change we run our societies. "We are moving towards a zero cost margin society," he claims. "Already we have moved from an internet of communications to an internet of energy. The next stage will be the internet of making."