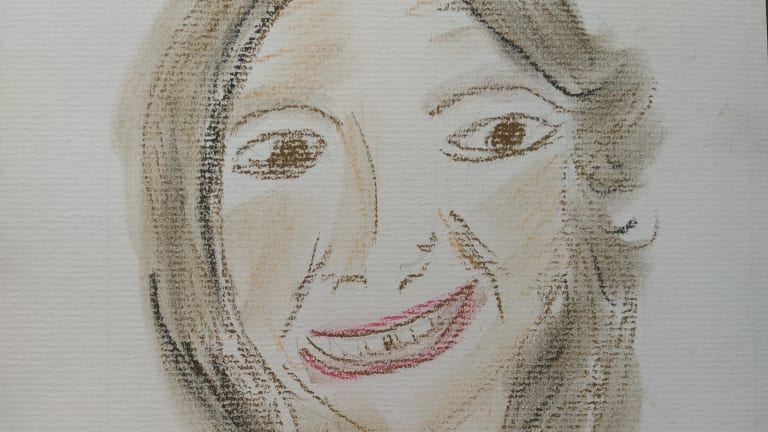 A New Playroom for Adults with Heather Montgomery
Persons of Interest, Volume 1 by Jillian Godsil. This interview with Heather Montgomery was first published in the 2020 critically acclaimed book of Web3 Founders.
Exploring your sexuality in a safe place has become more difficult ironically in this digital era. It might be argued that people can look online for any number of different interpretations of their sexuality, but in reality, it's easier to come a cropper as anonymity is often the last thing to be assured. It is also confusing to find accurate and reliable information – much in the same way Dr Google is not a good thing. There is lots of sex stuff online, but most of it lacks privacy, accuracy and basic safety. In the same way we are advised not to use Dr Google to diagnose symptoms, it is not a good idea to go down some sexual rabbit holes online because you might not like what you find.
With that in mind, medical marketeer and bible belt native, Heather Montgomery decided to figure out what might make a difference and as a result, PleazeMe was born. PleazeMe is defined as an inclusive and anonymous platform for people to explore their sexuality. I think it important to acknowledge Heather's background as a marker for the intention of the site. She does not come from the adult entertainment industry, but likes to joke that she was a sexually repressed Midwesterner in her 40's when she conceived the idea for the PleazeMe platform.
"I had gone into a sex shop to buy a sex toy, but I was just not prepared for the experience. I think I picked up a big blue dildo I saw and ran out as fast as I could. I had even driven to the next town so there was no chance that I could bump into anyone I knew – but it struck me forcibly how very unprepared I was to do something as simple as buying a sex toy. I began to think how could I make this better?"
Heather's career immediately prior had been working with physicians to ensure their patients were physically fit – incorporating natural vitamins and homeopathic remedies.
"But I knew that physical health was only one part – if I didn't feel mentally, emotionally and spiritually well, then I was not whole."
This led Heather to explore how sex was treated. "We all have sex, unless you are asexual of course, and yet there are so many taboos on speaking about it, talking about what people like or don't like. We make it so complicated when it doesn't need to be."
PleazeMe is aimed at adults so the age limit Is 21. Heather is adamant that there is no possibility for children to be on the site – so much so that she formally supports the anti-child trafficking NGO – name.
Anonymity is a big factor on the site. "Even though we should not be ashamed about our sexuality, it is also not a good thing that other people should know about your more intimate feelings and desires. For that reason, all members are anonymous and they can't upload a picture – instead you have to choose an avatar."
The site does not collect private data and does not use geo-targeting. She uses HIPA, Health Information Protection Act, guidelines to ensure privacy is maintained. The only data collected is a user number and screen name.
The platform is divided into seven worlds. Each new member is invited to take a comprehensive questionnaire which asks some pretty detailed questions about their likes and dislikes.
"It's anonymous but accurate – we want to find out what you like in the bedroom, or al fresco. The reason being is that we don't want to put hardcore BDSM life stylers into the same room as vanilla-sexed people. Nothing is right or wrong but we don't want to put people into the wrong rooms."
Having said that, people are not pigeonholed and are allowed to visit other worlds if so inclined, to do some research or just be curious about what is happening.
"In fact, sometimes I tell people that I built this site for myself – I wanted to solve the conundrum of wanting to learn more, do more research, find out more about myself – but in a safe place."
Heather compares the anonymity of the PleazeMe with the modern digital footprint.
"I google myself from time to time. Because I have gone out on a limb to create a site about sexuality, I can be tagged in lots of unrelated, irrelevant content. I don't have much control over that, but I would not be happy if my sexual preference were splashed all over the web."
Heather was also concerned not to use binary options. "People think it's either vanilla or kink – but there is a huge spectrum which is why we created seven worlds to more accurately reflect people's interests. We ask people to create their own pleasure maps – and establish their own boundaries to suit them. "
It took Heather and her team more than six months to design the platform.
PleazeMe is not just an adult sharing platform, it is also a media platform. In addition to the seven worlds and members, there are public media Channels. So far there are 325 of these Channels and are presented by a range of thought leaders, relationship counselors, artists, erotic art, educators, technology companies and musicians to mention just a few.
PleazeMe has been funded so far by Angel Investors. Launched in December 2017, to date, they have raised $1.3million. Another million was pledged but COVID has delayed its arrival.
Heather believes she will be able to attract more investors. "We have a strong team, good content and a growing audience. We have deliberately made the platform easy to use – like other social media sites. Plans to monetise the size include advertising and product sales.
She recognizes that she has to face the double whammy of being a female entrepreneur in the sextech industry: "It definitely makes it harder to raise money."
Having said that, the site has already attracted more women than men, a 65% majority of the 6500 members onboarded so far since the site went live in January.
"That makes sense as we wanted to build a safe site for women and we know the men will come – like a nightclub."
Next up, Heather plans crowdfunding to continue to add features. She has an internal developer team – she did not want to outsource this at all as 90% of hacking can be internal. The site is firmly under her control. Coming as she does from a blockchain industry, (with medical cannabis) the roadmap includes migrating the platform onto a blockchain (currently she is agnostic about which one) and is toying with the idea of having a native token to exchange value or purchase items on the site.
"It's all about connecting brands to their audience and blockchain allows us to do micropayments."
COVID may have delayed her second investment tranche but it is also pushing more people to go online and by that reasoning may ratchet up growth in membership exponentially. It's a site to watch (join and play).
Click here for NFTs from Persons of Interest
For more information on this Collection of Stories click HERE